Social media and your fleet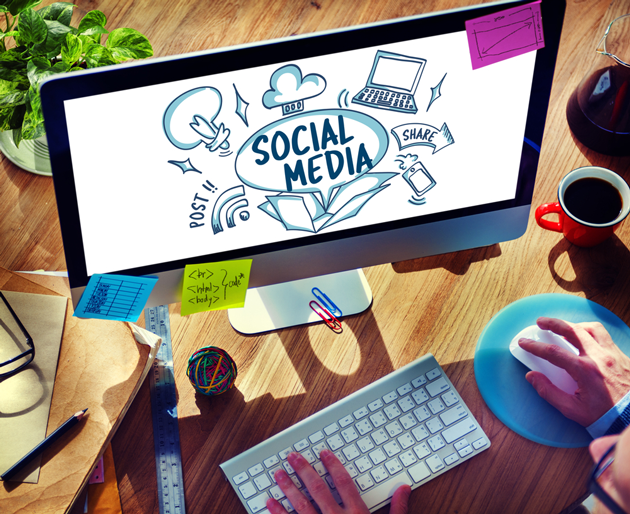 The correct use of social media can be a boon for your fleet, but also carries pitfalls and needs caution.
Social media can showcase a company's best assets to customers, but it can also highlight the worst. The line between the two is fine. Organisations striving to improve customer interactions are embracing social media, but people are generally more likely to make their voice heard over a negative experience than a positive one.
As such, care is essential when creating a social media presence, particularly for fleet managers, who may attract comments and posts from members of the public referring to the behaviour of their drivers – we've all seen the growing number of videos posted from dashboard cams and helmet cams. While social media may seem a risky proposition, the benefits are manifold, and can provide immense value if handled the right way.
Social media should first and foremost be used for education and positive engagement – educating the public, customers, clients and staff alike – and it is important not to shy away from news, whether good or bad.
Making your voice heard
People make their voice heard in order to gain a reaction, and if a company reacts in a timely and efficient manner, it can help to nip any problems in the bud and also go some way to address similar concerns that others may have.
Social media should be viewed as an extension of the brand, and for this reason it is important to consider it when drafting all correspondence, even if it is effectively firefighting.
For fleet managers, the biggest bugbear often picked at by the public is driver behaviour – or the misconception of the stereotypical 'white van man' – with complaints being levelled against those who park vehicles across exits and pathways, cut other road users up in traffic or generally cause havoc.
The problem is not just the fact that this has occurred, but more that the driver generally remains anonymous, with the company brand on the vehicle being the only recognisable factor.
While on one hand social media is a portal through which voices can be heard and problems highlighted, on the flip-side it can also be used as a tool to help improve driver behaviour and encourage training programmes that facilitate this.
For larger brands, a social media coordinator can play a major role in creating a positive online impression of the company simply through their own conduct; speedy responses and promises to help, followed by taking the conversation offline to a positive resolution, can all help to boost faith in an organisation.
Choosing the platform
Breaking down the most popular sites, Facebook can provide an effective platform through which fleet managers can communicate with drivers, and where administrators can foster the culture of the company.
Facebook can also be used to push out positive examples of content marketing, whether pertaining to the company or the industry as a whole, with targeted blog posts, infographics, case studies or videos all boosting awareness while also counteracting any negative news.
From an internal communications perspective, the platform can be used to disseminate driver training guides. This mitigates the impact of poor driver behaviour by improving safety and efficiency and also reduces maintenance, repair and fuel costs thanks to smarter techniques.
While less visual, Twitter has the advantage of being truly public with all tweets being viewable, and therefore enables hundreds or even thousands of customers to have their questions answered simultaneously, simply by responding to one tweet.
As well as being another strong means of distributing content, Twitter's time-stamping can cast a positive light on any rapid responses and update followers on breaking news and announcements.
On a more personal level, LinkedIn can help to bridge the gap between casual and professional acquaintances, with targeted copy and updates helping like-minded industry members to share and collaborate.
Fleet managers themselves can interact with peers and exchange business advice and ideas, helping to further brand recognition and ultimately succeed in achieving the key social media goal – boosting awareness.
Social media is a powerful tool and – if used correctly – can help businesses to make themselves heard and promote positive activity, even in the face of criticism.
Fleet managers are in charge of the most visible part of their company's brand, with the power to elevate their organisation and protect their brand identity through harnessing the power of social media. Start now and immediately reap the benefits.
Contact us to find out about van long-term rental and leasing today.