5 great reasons why LCV leasing is the best choice for the UK construction industry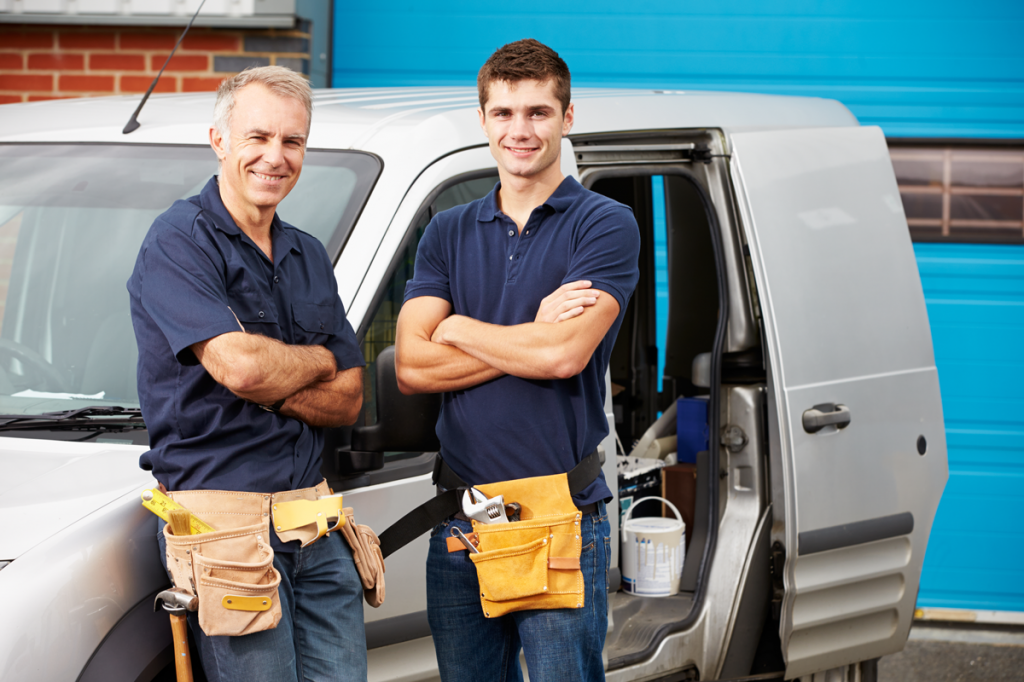 Flexible van hire can offer UK construction businesses flexibility, choice and maintenance support.
Light commercial vehicles (LCVs) no longer need to be purchased outright, as rental companies have evolved in response to customer demand from the construction sector for flexible and good value van hire options. Here's five good reasons why renting your LCVs through the right supplier could be the best business decision you make all year.
1. Leasing frees up capital
Vehicles can be bought using funds from the business, loans from the bank, or hire purchase agreements can defer capital payments over a certain length of time. Unless businesses have incredibly particular requirements for their fleet, in regards to the vehicle body or fitted equipment, outright purchase may well not be the best way to acquire LCVs. Van hire means avoiding big vehicle purchases, freeing up funds within the business for other uses.
The Centre for Automotive Management at The University of Buckingham compared outright purchase and full- maintenance contract hire using various mileage and replacement cycles (from 2 years/20,000 miles to 4 years/120,000 miles), and found that vehicle rental and contract hire consistently offered the lowest net present cost.
2. Vehicle rental sets a known cost
Van hire gives companies the advantage of knowing exactly what their business vehicles will cost them, offering a high degree of financial risk management. Regular payments are spread over the contract period so the monthly figures can be budgeted, and these payments can often be paid out of revenue streams rather than capital or borrowings.
Large fleet operators benefit from greater purchasing power and economies of scale, and competition in the rental sector also works to keep rates low.
3. Risk of value depreciation is minimised
Once the vehicle is given back to a leasing company, it takes on the responsibility of dealing with it from this point. This takes a potentially confusing and time-consuming task away from companies who often will have no expertise in the complex and fluctuating used vehicle market.
4. Leasers provide customer care
Rental vehicles are often much newer than those within a company's purchasing price range. This means that they can access the latest vehicle models and automotive technologies and run an efficient fleet, without breaking the bank.
Rental companies also have a duty of care to their clients, in that they hold responsibility for ensuring the vehicle is compliant, while maintenance contract hire arrangements can ensure that businesses are protected from costly repairs and off-road issues. Commercial vehicle contract hire generally comes with fairly comprehensive service and allows businesses to focus on wider operational issues rather than worrying about any aspects of vehicle maintenance.
5. A variety of leasing options offer construction businesses choice
A huge benefit of van hire is the flexibility that can be built into each contract, and businesses can shop around to find a vendor ideally suited to handle their needs.
Limits can be set according to the period of time and mileage a vehicle covers, agreed in advance at a set price. This ensures that businesses don't suffer any nasty financial shocks – everything within a leasing package is totally secure.
Long-term business demand can be unclear, especially during periods of economic uncertainty, and vehicle rental enables companies to avoid the commitment of fleet purchase. In some cases, even a longer-term leasing agreement is inappropriate for a business, and daily and weekly rates can offer the best choice in terms of practicality.
Burnt Tree is the UK's leading independent commercial vehicle rental and contract hire provider.  Our fleet consists of over 19,000 vehicles, incorporating the widest range of vehicles of any UK supplier, from small cars to 4x4s, crew cabs to welfare vans, and tippers and dropsides 3.5T to 32T.