Archaeology and construction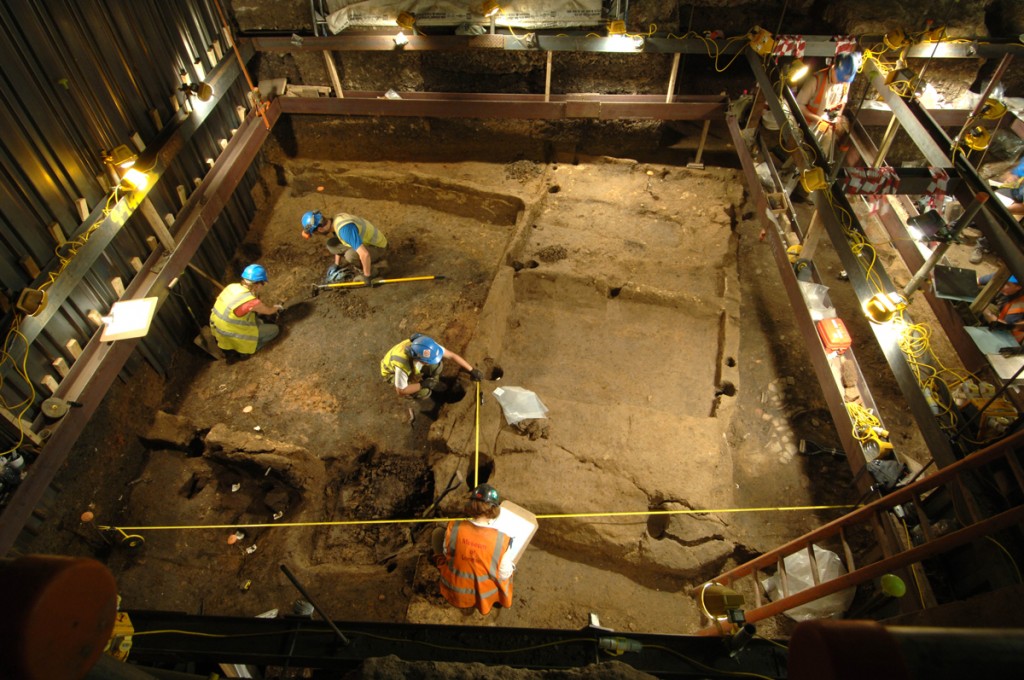 Since the early 1990s, the construction industry has been responsible for most of the archaeological discoveries in the UK. Archaeology is part of the planning process, and developers and construction companies have become the most important facilitators of the educational results archaeology delivers into our schools and society at large. The value of this development sector investment is estimated at between £120M and £150M per annum (based on Institute for Archaeologists employment survey data).
With more than 40 years of working on construction sites MOLA (Museum of London Archaeology) is well experienced in integrating archaeological work with demolition and construction and also in maximising the benefits of archaeological discovery for the development and construction team and for the public engagement.  
However, 40 years ago a collaborative relationship between construction professionals and archaeologists would have been very rare. The difference – first pioneered by the British Property Federation's voluntary Code of Practice in the 1980s – was made by integrating archaeology and heritage into  Planning Policy, beginning with PPG 16 in 1990 through to the National Planning Policy Framework (NPPF 2012) which links archaeological work to planning permission: the NPPF recognises the value of heritage and requires planning proposals to consider how they might enhance significant heritage, towards creating desirable and sustainable places.  
It is public interest in archaeology that has led to these enhancements of archaeological protection since 1990. Certainly, people like to live and work in places with history. Historic streets, buildings, woodland, monuments and landscapes all help to give us a sense of continuity with the past and context for our lives today. Archaeological investigations in particular provide an opportunity for direct physical contact with the past and have the added benefit of the excitement of discovery.  Some of the most evocative discoveries are those that reveal a familiar or recognisable human behaviour. One example, from a past MOLA site in London, was the discovery of a cache of stolen Roman lead ingots known as 'pigs', beneath the floor of a Roman waterfront warehouse. A Roman dock worker had pilfered them and hidden them away, only to have the warehouse burn down and the ingots buried under metres of demolition rubble. His loss was our gain.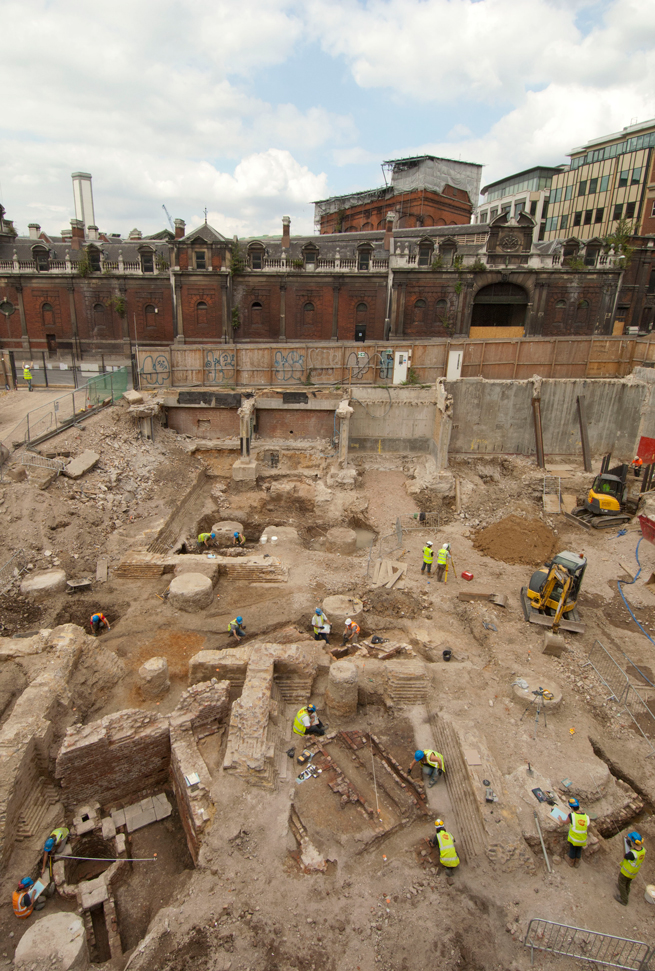 Over the same period a clear structure and process have for dealing with archaeological remains and reducing the uncertainties and fears around archaeological programmes. It is the prospect of a sensational or important discovery that often causes developers and construction teams the most worry. However archaeology really is measurable and manageable, and we apply four simple rules to ensure success. The first rule is to get as much information as early as possible in the development process.  Archaeological deposits are quantifiable, even if the individual artefacts or structures can't be predicted. With enough early site investigation it is possible to say at what level the deposits start and finish and the rate at which they can be removed, which gives a programme with measurable components and fixed periods. There are different techniques for different types of deposit and not everything always has to be excavated by hand. For example at the Olympic Park in Stratford a lot of unnecessary excavation was completely avoided by using archaeologically interpreted boreholes (geoarchaeology) to model the buried landscapes to identify the areas of most likely past human occupation. Trenches were targeted at areas which had the potential for significant archaeological remains.   So our second rule as archaeologists is to really assess what is significant and what is the most appropriate technique for recovering information. Our third key rule is communication to align interests. For a project to run smoothly the demolition or construction contractors have to know what the archaeologists will be doing in detail and vice-versa – and programmes run smoothly when all parties are pulling together to a common aim. Lines of communication are set up at the planning stage to identify the optimum methodology and resources required, and are maintained every day on site.
Sensational individual finds rarely cause any delay as it is in everyone's interest to get them to safe storage as soon as possible. MOLA works with developers and construction teams to capitalise on moments of archaeological discovery to engage key groups and individuals in building the identity of place. For example, the recent find of the Roman sculpture of an eagle and serpent in East London (The Minories) was an extraordinary discovery – yet it caused no delay, gave the developer and landowner excellent publicity and, attracted thousands of visitors when the client and site owner allowed the sculpture to go on display in the Museum of London.  
MOLA has developed a special approach to place making, specifically geared to supporting construction professionals in communicating effectively with their stakeholders. MOLA's  'Discovery Programmes' capitalise on a unique opportunity to use archaeology as a means for positive and well managed communication, and include off-site activities for communities and schools based around development sites, as well as on-line information and resources. The internet and social media have opened up the possibilities for communication and engagement – check out the 'Walbrook Discovery Programme'  for an example of an easy, effective way of connecting with thousands of people locally and internationally – and help to achieve BREEAM and CSR objectives
So our fourth rule is always to look for opportunities to reach out to the public, to build a local sense of place and history into which the new development and occupiers can fit.
By Sophie Jackson, Director of Client Relations at MOLA