Ecobuild 2016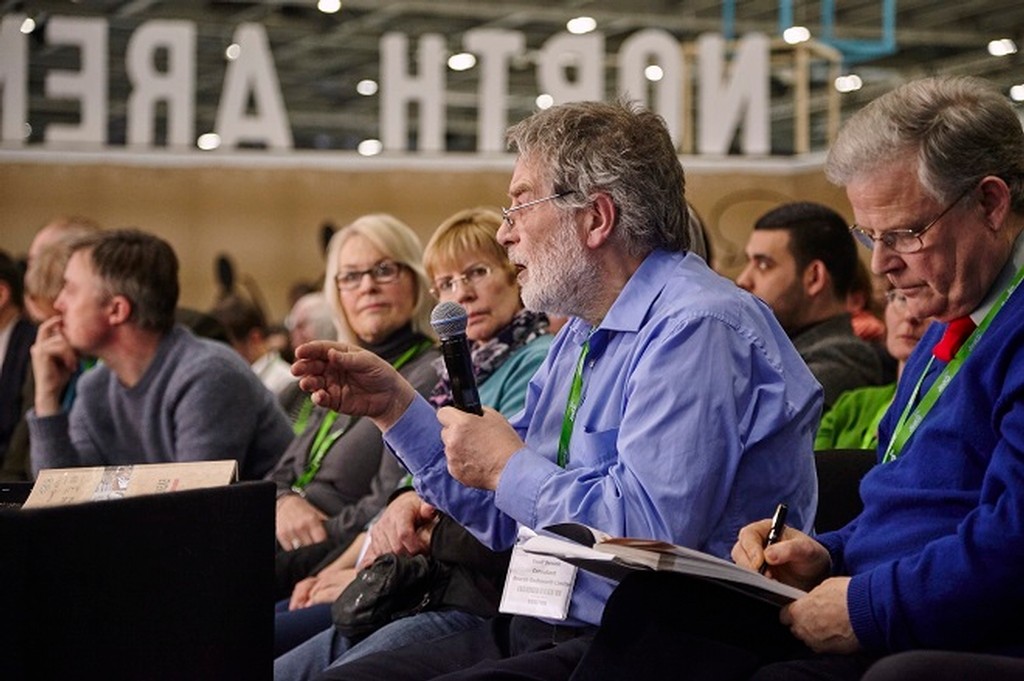 Spotlight on industry growth and market priorities at Ecobuild 2016
Ecobuild, the UK's largest show dedicated to construction and energy, returns in March with an increased and in-depth focus on the latest industry trends, challenges and opportunities – and how professionals from across the whole supply chain can capitalise on them.
The show will provide visitors with access to invaluable industry insights and projections relating to all aspects of the construction sector through a mix of a high-level conference, CPD-accredited learning hubs and more than 800 exhibitors showcasing a wide range of new products, materials, solutions and services.
Attracting more than 40,000 industry professionals from across the whole supply chain each year, Ecobuild is the leading exhibition and conference for the UK construction and energy market. It attracts a broad range of visitors from architects to manufacturers, suppliers to installers.
The 2016 event will see an evolved proposition for the event to focus on areas of industry growth and market priorities such as housing, infrastructure, next generation innovation, technology and people.
Ecobuild's essential educational offering
Ecobuild 2016 will also feature six CPD-accredited learning hubs; Building Performance, Design, Energy, #BuildCircular, Infrastructure Revolution and Digital Building. A highly-provoking seminar programme, it will provide visitors and exhibitors with the know-how to do their jobs better and the business case to help them make more informed decisions to address future challenges.
The programme will be delivered by industry leading figures and organisations including Architype, Glenn Howells Architects, Marks & Spencer, British Land, Jones Lang LaSalle, BRE, ICE, Zero Carbon Hub and Willmott Dixon Energy Services.
The Energy Hub has a particular focus on ways of reducing carbon emissions in buildings and providing low or zero carbon energy power. Seminars will look at everything from 'life after the Green Deal' to delivering efficient and reliable low carbon heat.
Among those making their compelling case will be representatives from some of the most powerful and influential voices in the building, engineering and energy sectors including CIBSE, BRE and Sweett Group.
The Infrastructure Revolution powered by ICE investigates how we deliver infrastructure which supports economic growth in a resilient and affordable way.
It includes a hard-hitting session entitled 'How world class infrastructure will bring resilience to the economy' starts the programme, chaired by ICE Vice President Keith Clarke, and featuring speakers from GLA and The Airport Operators Association. Other sessions will debate the future demands of urban infrastructure, how we accommodate demand for energy at the lowest possible environmental cost, and whether there is a place for smaller scale innovations in the supply chain.
Dedicated days to Homes, Architecture and Next Generation
Ecobuild 2016's high-level conference is split into three daily streams. The first day's stream of Homes explores the most pressing, divisive and important decisions that the industry must take to deliver comfortable, sustainable, resilient places and homes. What do new-build and retrofitted homes and communities need to deliver, and at what cost?
Chaired by broadcaster Cathy Newman, speakers include Tony Pidgley, Chairman of Berkeley Group; David Sheridan, Chief Executive of Keepmoat, and Rowan Moore, Architecture Critic for the Observer. All three will provide a unique and inspiring look at what makes good housing.
The second day focuses on Architecture and looks at the changing role of the architect, the importance of architecture across the built environment, the need for change and some of the most interesting and inspiring architectural projects.
Speakers include Sadie Morgan, Founder of dRMM and chair of the HS2 Design Panel, Simon Allford of Sterling Prize winners AHMM, Xavier de Kestelier of Foster & Partners, and writer, journalist, essayist and film-maker, Jonathan Meades.
The Next Generation day looks to the future: how smart technology, changing demographics and wellness will drive design and construction in the future as well as how to address the skills gap and attract young talent to the industry. Ecobuild's most exploratory, provocative and inspiring day – it is a must for all those with an interest in 'what's next'.
Among the speakers, David Hancock, Head of Construction, UK Cabinet Office will talk about how to inspire talent and nurture the next generation of skills while Richard Francis, Prinicipal, The Monomoy Company will deliver a speech entitled 'What's good for the next generation of buildings?'
Each stream will include input from the UK Green Building Council (UK-GBC), Ecobuild's lead partner for 2016, which will be addressing the future of the built environment.
Following the agreement of a new global deal at the recent climate conference in Paris, UK-GBC will be explaining the role the private sector can play in helping ensure the pledges made are delivered.
UK-GBC Chief Executive Julie Hirigoyen will pose five future challenges for the construction industry on each of the three conference days to a panel of industry leaders and future leaders, inviting them to respond with practical ideas on delivery. UK-GBC will also provide more bite-sized content at the UK-GBC Lounge.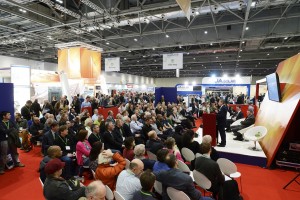 Focus on increasing resource efficiency
Resource is a show that is co-located with Ecobuild. It is devoted to increasing resource efficiency across all aspects of the construction industry and beyond. Resource is unique in its focus and scale, being the largest learning and networking opportunity for businesses and public sector bodies looking to reduce waste and reuse materials, recovering value from what was traditionally 'waste'.
The newly introduced #buildcircular theatre acts as the learning, innovation and networking hub for those interested to explore which circular economy principles could and should be adopted in the built environment, from modular construction, off-site construction, building design, materials lifecycle thinking and construction through to intelligent demolition.
Reflecting the construction industry, Ecobuild is constantly evolving; ensuring that it continues to provide relevant, dynamic content and create opportunities to make new connections.
Visitors will find a wealth of specialist support and solutions – and much more besides – at Ecobuild 2016.
Ecobuild 2016 is co-located with Resource, the leading resource efficiency event, from 8th to 10th March at London's ExCeL. For more information please visit www.ecobuild.co.uk.