Grenfell Tower: The construction sector responds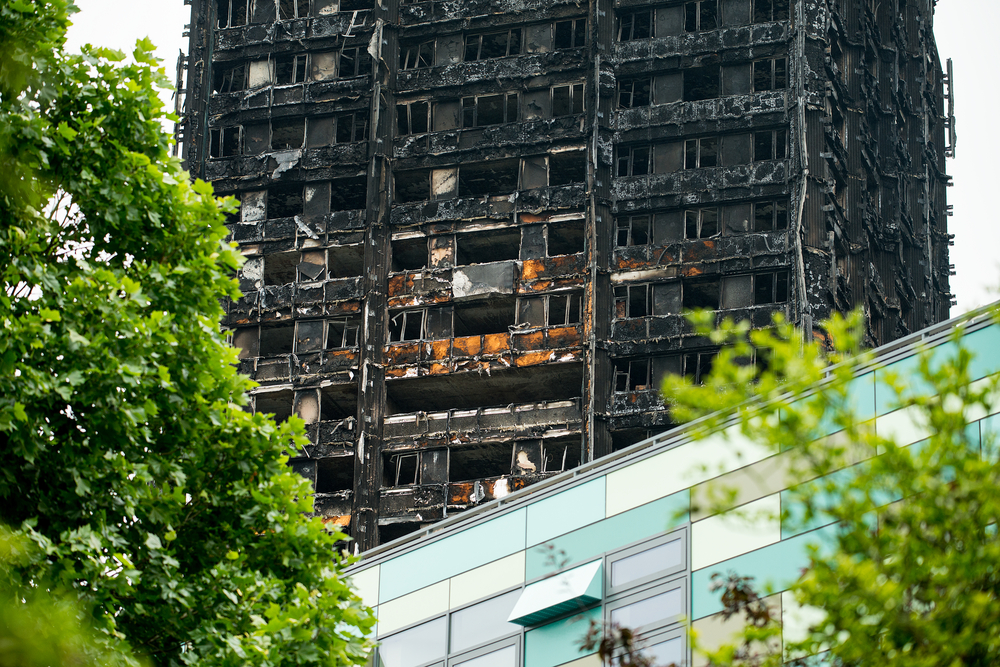 Grenfell Tower, one of the worst incidents of its kind in UK history, has laid bare lax attitudes to fire protection and the limitations of the current building regulations.
It's a time for introspection, as the industry re-examines its innermost workings. And yet, introspection should not come at the cost of a swift and appropriate response.
Mayor of London Sadiq Khan was among the many urging fast action. In an open letter addressing the Prime Minister, Mr Khan welcomed Theresa May's decision to hold a Public Inquiry, maintaining that it would offer the "best opportunity to get the truth".
In light of local frustration and mistrust, the Mayor also called for complete transparency. Central government and the newly-appointed inquiry chair, Sir Martin Moore-Bick, must clarify to the community the Public Inquiry process, he said – specifically in terms of potential timescales and inquiry milestones.
What's more, the review must not be hamstrung. Many deem Public Inquiry inferior to inquest, and anxiety remains as to whether the incident will be investigated as fully as it should be. No matter how inconvenient or uncomfortable the findings, only the absolute truth will do.
"The ferocity of the fire at Grenfell Tower shocked the entire country and the Prime Minister has announced there will be a Public Inquiry," Mr Khan later said. "But it is crucial that any lessons are learned and taken on board at as early a stage as possible. This was the largest and most challenging fire we have seen in this country for decades. And with so many tall buildings in our city, the public need to have confidence that they will be kept safe."
The Mayor has since advised that an interim report be made available during the summer months. And while Sir Martin Moore-Bick has so far refused to be drawn into discussion over the schedule proper, Communities Secretary Sajid Javid has no such qualms.
In June, Mr Javid announced the creation of an independent expert advisory board, the intention being to effect immediate change on matters of regulation and fire protection. The board, which comprises numerous building and fire safety authorities, is to be chaired by Sir Ken Knight – a former London Fire Commissioner and one-time Government Chief Fire and Rescue Adviser.
Also lending their expertise are Dr Peter Bonfield, Chief Executive of the Building Research Establishment; Roy Wilsher, Chair of the National Fire Chiefs Council; and Amanda Clack, President of the Royal Institution of Chartered Surveyors and a Partner at EY.
"I want to know if there are measures we can put in place now to keep people safe and I want them done immediately," said Sajid Javid. "I want the public to be confident everything possible is being done.
"That is why I am announcing a new expert advisory panel to advise Government on any immediate action that is required to ensure all buildings are safe."
It's a positive first step, though the root cause of the Grenfell fire might be more ingrained than previously thought. Could a change in culture be required? With this in mind, the Chartered Institute of Building (CIOB) has convened its own 'Commission of Past Presidents' to explore issues of build quality in the construction sector. In particular, how can the CIOB make sure certain methods of management and supervision are robust, further the education agenda, and better identify ways in which build quality can be improved?
Immediate CIOB Past President Paul Nash commented: "The recent tragic events at Grenfell Tower have further underlined the need for an urgent review of the way in which quality is managed in our industry. Whilst aspects of the public inquiry must necessarily focus on the issues of regulation and inspection, I think we have to look beyond this at the behaviours that have led to a lack of focus on quality at all stages of the build process, from design and procurement through to construction and re-fit."
It's a sentiment shared by the Fire Sector Federation (FSF) – a not-for-profit, non-government forum for fire-related matters. According to Federation Chairman Paul Fuller, the principal issue is one of communication.
"We are gravely concerned in particular about the whole design, specification, supply chain and construction process," said Mr Fuller.
"The system is inherently fragmented; meaning decisions about design strategies, products, techniques, certification, competency and auditing, amongst others, are made in a disjointed and often ineffective and inconsistent manner, with less regard to fire safety than should be the case."
As such, the FSF has extended a hand to policymakers, the view being that the industry needs to have its say in reshaping the UK fire sector for the better.
"The Federation has made an offer to Government to assist. It is calling for Government to be proactive in helping to develop the most appropriate mix of solutions to make sure a tragedy such as Grenfell Tower can never happen again. We expect a response from Government soon."
Understandably, health and safety has also come under intense scrutiny post-Grenfell. More than 700 organisations and individuals have petitioned the Prime Minister rethink the "arbitrary deregulation of health and safety," – among them, global health and safety professionals, leading academics and even some MPs.
"We believe it is totally unacceptable for residents, members of the public and our emergency services to be exposed to this level of preventable risk in modern-day Britain," said the open letter addressing Mrs May.
A comprehensive review of the Building Regulations 2010 – specifically Part B, which covers fire safety within England – should be a matter of urgency, the letter stated, with improvements made this Parliament.
"We've seen organisations review and recalibrate their buildings' fire protection arrangements, post-Grenfell Tower," said Park Health & Safety Partnership founder Lawrence Waterman, who previously led health and safety for the London 2012 Olympic Delivery Authority.
"In effect, Grenfell has raised doubts in the minds of the decent-minded over whether building safety regulations are stringent enough, whether the Government is setting the bar too low. And that's why we, in the safety sector, want Theresa May and her Ministers to rethink their 'one in, three out' approach to deregulation that includes health and safety.
"We're very willing indeed to sit down with the Government to help ensure it promotes smart safety regulations that protect people without being overly burdensome – but it's time to scrap the red tape initiative."
Nathan Garnett, Event Director of UK Construction Week, also implored the construction industry to act swiftly and with the best interests of those affected at heart.
He said: "It seems incumbent on the industry that it must act, and fast, as a sign of respect for those that lost their lives. By making dramatic improvements in the quality and safety of building in the UK, the industry can do something to demonstrate to those who have lost people that action is being taken."
As is so often the case, it has taken disaster on an unprecedented scale to spark debate on building reform. Here, the construction sector has a vital role to play and central government would be wise to take note. But we must not forget the human cost, the true extent of which is not yet known. Never again can there be another Grenfell Tower.
Words | Robert Atherton
If you would like to read more articles like this then please click here.