Secured by Design combine with developers to protect tens of thousands of homes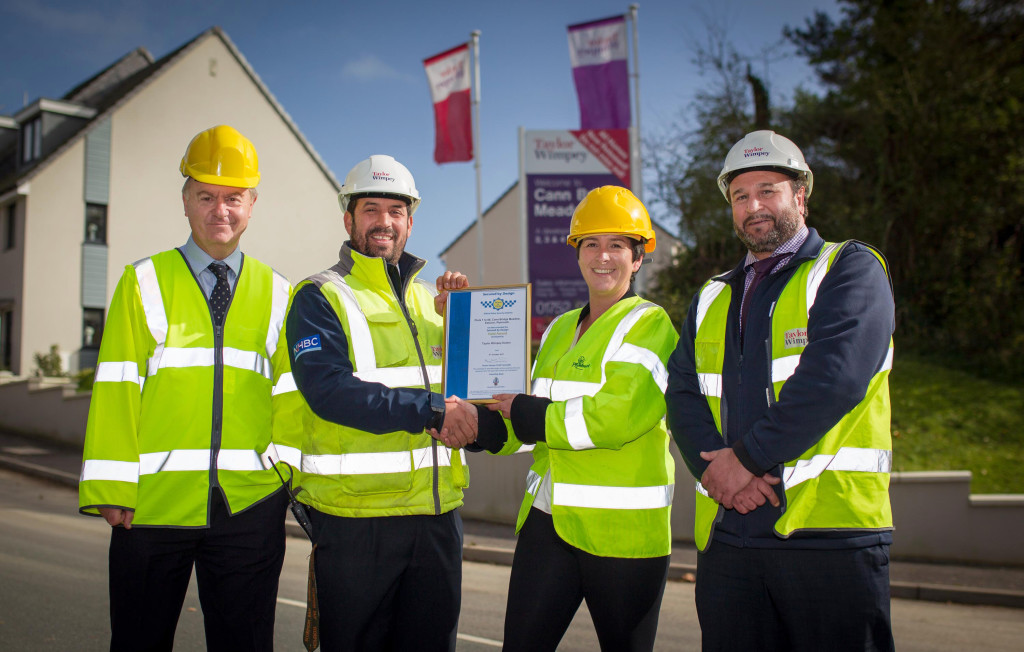 Many developers around the country have been working with Secured by Design (SBD), the national police crime prevention initiative, to incorporate proven crime prevention techniques into tens of thousands of new and refurbished homes.
These measures include using layout and landscaping to deter criminal activities, such as increasing natural surveillance, limiting excessive through movement and creating defensible space. In addition, we seek to improve the physical security of buildings by encouraging the use of products like doors, windows, locks and rooflights that achieve our Police Preferred Specification, which recognises that they are sufficiently robust to resist physical attack by opportunistic burglars.
This accreditation requires manufacturers to have independent third-party certification from a United Kingdom Accreditation Service (UKAS) accredited organisation. It requires regular re-testing and production audits to ensure that product quality is maintained over time and goes beyond the one-off testing required to meet Part Q (Security – Dwellings) of the Building Regulations in England. SBD is the only way for companies to obtain police accreditation in the UK.
Independent academic research by the University of Huddersfield Secure Societies Institute shows that SBD developments that include crime prevention techniques in the built environment and accredited products in buildings can reduce crimes like burglary by up to 75% in new-build homes. Evidence suggests this figure is sustainable year-on-year and represents a significant reduction, especially as most SBD developments are in social housing, many of them in deprived areas. The costs involved for including SBD accredited products range from £70-£240 for upper and ground floor apartments respectively and £170 for a 2/3bed detached house.
Over the last 28 years, we have gained huge experience and knowledge in promoting increased levels of crime prevention and security and have adapted our guidance to keep pace with changing patterns of criminal behaviour. Our knowledge and practical guidance is contained in a series of guides on our website.
Our day-to-day work with developers involves SBD trained Designing Out Crime Officers, who are based at police stations or embedded with local authority planning or community safety teams, liaising with architects, developers and council planners on new-build developments and refurbishments in sectors including housing, commercial, retail, mixed-use, transport, health, education, leisure and others. This article includes a few examples of where we have been working in partnership with developers to reduce crime and keep residents safe.
Fife, Scotland – 87% fewer reported crimes in SBD developments

Scottish registered social landlord, Kingdom Housing Association (KHA), invited SBD to help regenerate Buckhaven, Fife, an area which was known for relatively high levels of crime and anti-social behaviour. This partnership working resulted in a built environment that was safe for tenants and led to a strategic commitment by KHA to involve SBD on all future developments at the planning stage. Since that regeneration in 1997, KHA has gone on to have 3,000 homes designed and built to incorporate SBD techniques on more than 150 developments. Police Scotland research reveals that these developments have experienced 87% fewer reported crimes compared to properties not similarly designed and protected. The crimes included housebreaking and attempted housebreaking (the Scottish equivalent of burglary and attempted burglary in England); sneak in thefts (access through an insecure door to steal); and opening of Lockfast Places (usually vehicles, sheds or outbuildings/garages where the locking mechanisms are overcome to gain entry for theft). Bill Banks, Group Chief Executive, KHA, commented: "I feel all developers and providers of new housing projects should be adopting the SBD standards of increased safety and security to enhance the well-being of residents in their respective developments."
Cambridge Biomedical Campus, Cambridgeshire
More than 1,800 new homes built near the Cambridge Biomedical Campus, a fast-emerging international centre around Addenbrooke's Hospital for clinical care, teaching and research, have been signed off to SBD's crime prevention standards. Over the last five years of development in areas known as Great Kneighton, Clay Farm and Trumpington Meadows, reports of burglary crimes have been few, according to figures produced by Cambridgeshire Constabulary. There has been only one substantive burglary when a brick was thrown through a rear patio door window and five attempted burglaries by forcing garage doors, but all failed. A further 2,000 homes are being built in the area – all to SBD standards. Police and Crime Commissioner for Cambridgeshire, Jason Ablewhite, commented: "At a time of high demand for the Police Service, techniques such as these, are great examples of how partnership working can help prevent crime. I hope to see more new-builds benefit from this initiative."
Elephant Park, central London
Global developer Lendlease took SBD crime prevention guidance on board at its 3,000 home regeneration at Elephant Park in central London. Ed Mayes, Lendlease Development Director, Elephant Park, explained that getting SBD involved from the outset was critical to the success of Elephant Park, ensuring the masterplan layouts were inherently safe and would provide secure streets, public spaces and homes. "Having those officers involved in the design teams from the early stages avoided abortive work and ensured we were reducing our costs and, more importantly, it will leave a legacy which is truly safe for years to come," he said.
Estover, Plymouth
A Taylor Wimpey development of 68 homes in Plymouth received SBD's top Gold Award for incorporating crime prevention techniques into the landscaping and physical security of buildings. The development at Cann Bridge Meadow, Estover, which was started in August 2016, will have 48 private and 20 affordable homes for rent or shared ownership when completed in December 2017. There is a mix of two, three and four-bed energy efficient houses and apartments on this development, which is being built by Taylor Wimpey, Exeter. SBD Development Officer, Emma Snow, said: "These homes will provide a safe place for residents to live as well as help to reduce pressure on hard-pressed police resources to enable front-line operational officers to concentrate on more pressing and urgent priorities."
Bournemouth, Dorset
Bournemouth Borough Council's social housing development at Cheshire Drive was recognised with an SBD Gold Award presented by designing out crime specialist, John Green, of Dorset Police. Bournemouth City Council require all their new homes to reach SBD standards of physical security, but in this development, the developers Jones Building Group, incorporated SBD techniques into the built environment too. Their Construction Manager, Martin Higgins, explained: "We always look to have a level of security built into our projects and in this case it was required, but the team went the extra mile to work with Police to achieve the highest standard for residents.
Isle of Skye
SBD presented a Gold Award to Lochalsh & Skye Housing Association for their development at Pat Gordon Place, Portree, the main town on the Isle of Skye. Lynda Allan, Police Scotland's Inspector on Skye, said complying with SBD standards would ensure "long term security and safety".
Epping, Essex
A 150-home SBD development on former grounds of the adjoining St John's Senior School, Epping, included SBD principles, not only into the homes, such as CCTV, but also in the landscaping and green spaces, to increase visibility, particularly around a public path through the homes to the school. Paul Gardener, Community Safety Officer with Epping Forest District Council, said he had not received a single report of any criminal or anti-social behaviour from the development since it was completed in 2016.
Dumbarton, Scotland
Two co-located primary schools on the £9.3m Bellsmyre Education Campus, which were built to SBD crime prevention standards, have not received any reports of crime like theft or anti-social behaviour, including graffiti or vandalism, since they were opened in November 2016. The site features high, climb resistant barriers, fencing and gating supported by CCTV and motion sensors to trigger alerts. There is an absence of external door handles with many doors opening using a push bar from the inside. The sweeping steps at the front of the building lead into main reception, which is shared by both schools, with further access limited through secure doors into either school. Police Inspector Scott Carlin commented: "The building is welcoming, safe and secure and will save money through reduced graffiti removal and repairs."
Contact SBD
Tel: 0203 8623 999
Email: enquiries@police-cpi.co.uk
Web: www.securedbydesign.com
Video: https://youtu.be/jZ7oeAQcHmc