How Secured by Design is saving developers time and money – and reducing crime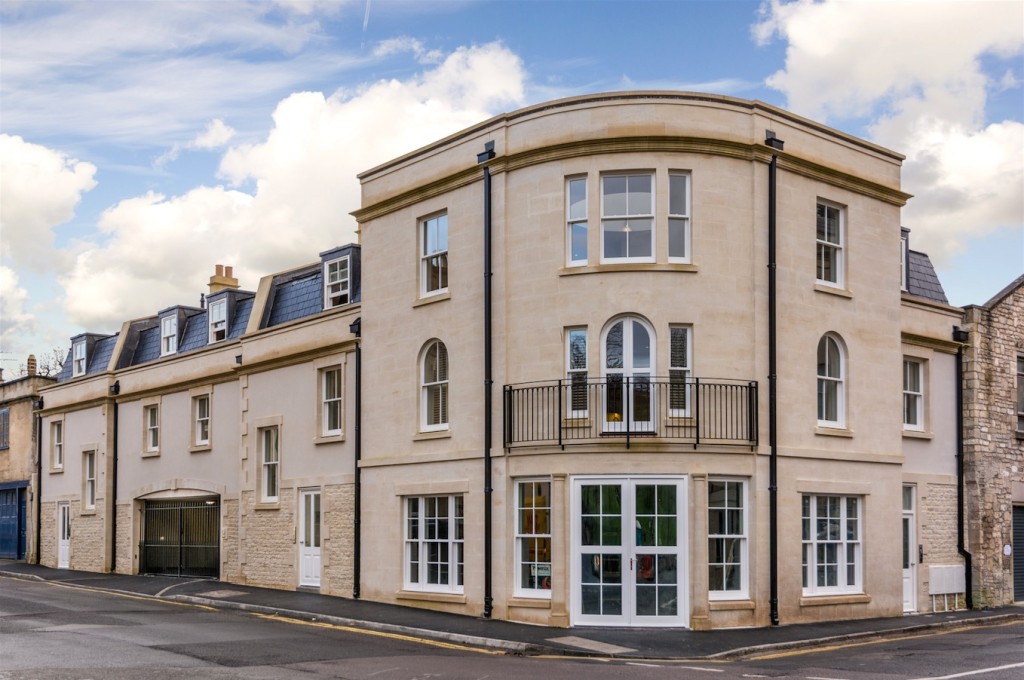 This article looks at why developers are signing up to a new Secured by Design product that makes it easier and simpler for them to meet Part Q of the Building Regulations and gain SBD membership along the way.
About SBD and its launch of SBD NBA
Secured by Design (SBD), the national police crime prevention initiative, works closely with Police Forces around the country to encourage the use of proven crime prevention techniques to reduce crime through environmental design in order to create secure spaces at the design stage. It also encourages manufacturers to produce products, like doors and windows, to Police Preferred Specification.
SBD also works closely with the building and construction industry and has launched a new product, SBD National Building Approval (NBA), which focuses on all aspects of building security. Its purpose is to make it simpler and quicker for companies to meet Part Q (Security – Dwellings) of the Building Regulations that came into effect in England from 1 October 2015.
At the time of writing this article, SBD NBA has signed up 18 construction companies, most of them in the new-build residential marketplace, making a total of 2,870 buildings under SBD NBA management.
SBD believes it has introduced the right product at the right time – with many more developers expected to join over the coming months.
Who's SBD NBA for?
It's for organisations and companies seeking to deliver security for their new-build developments or major refurbishment schemes in the residential, commercial, leisure, transport, retail, mixed use, educational or health sectors. It applies to:
standard house types, which feature repeated house type designs.
specification-led developments, where building footprints differ but design principles remain the same.
organisations like local authorities and housing associations who commission others to build on their behalf.
How does it work?
developers agree the basic level of physical security to be provided throughout future builds and this is captured within a document called the Technical Schedule.
following appropriate due diligence checks by SBD, we create a list of approved suppliers of doors, windows and roof-lights in an accompanying document to the Technical Schedule. Any company can be listed here provided they meet the requirements of both Building Regulations and SBD in that they produce products that meet the Police Preferred Specification. They do not have to be SBD member companies.
these documents act as a template for how the new member will provide physical security to future developments. The documents are accepted by all Police Forces throughout the UK.
once a developer is a member of the initiative, one simple, single-sided form is submitted to SBD, which allows us to register each new development and issue our SBD Silver Certificate by return. The certificate is used by the member as evidence to discharge new Building Regulations for security, for any other third party requirement such as a planning obligation or client instruction, and for all their marketing needs which of course SBD is keen to support.
a Designing Out Crime Officer or equivalent will be allocated the task of working with the member and will be responsible for issuing our SBD Gold Certificate in appropriate circumstances.
What's the outcome of SBD NBA?
As a consequence of the agreement, SBD NBA members receive an SBD Silver Certificate. This certificate can be used by developers as evidence to discharge their third party obligations under Part Q of Schedule 1 (Security) to the Building Regulations 2010 and the Scottish Building Standard 4.13 – Security. It also discharges any other obligation placed upon the developer by third parties to gain Section 2 (Physical Security) approval from any SBD guide including SBD Homes, SBD Schools and SBD Commercial.
The main benefits of the scheme
 Save time and money: The information that goes into the Technical Schedule is very likely to be the same information that is discussed at a meeting between developers and our Designing Out Crime Officers to agree details of future development sites, such as types of doors and windows and access control into buildings. The NBA process effectively puts that conversation into a Technical Schedule. Developers need do this only once – this is because one agreement suffices for all future developments with members granted an SBD Silver Certificate for each development going forward – without having to seek agreement again with the local Police Force in that area, while still guaranteeing that an SBD Award will be made.
Checks are done by SBD: We remove a burden and provide reassurance by taking on the responsibility of carrying out due diligence on the supply chain to ensure compliance.
Gain an Award instantly: SBD NBA enables developers to agree all aspects of physical security for each building long before any development is planned or built. It's great when we see the developers' surprise when they understand that they will be receiving an SBD Certificate immediately and won't have to wait anxiously until the end of the build before receiving our Award. This removes their worry that an Award may not be made and it prevents unforeseen difficulties during construction that again can be a source of expense and delay.
Attain Part Q compliance and a marketing tool: Our work with the Department for Communities and Local Government, National House Building Council, Local Authority Building Control and the Building Control Alliance means our certificates can be used to provide evidence to Local Authority Building Control Officers and Approved Inspectors of Building Regulation compliance. The Certificate can also be used by NBA members to market their development as the build progresses in their marketing and advertising campaigns, in their marketing suites and in their homeowner packs.
SBD membership: SBD NBA membership means companies become an SBD member in their own right and will appear on our website and be able to use our distinctive logos. Research shows that SBD developments – where proven crime prevention techniques have been included in the built environment and where SBD accredited products are installed – are 75% less likely to be burgled compared to similar non-SBD sites.
All for £10 (+ VAT)!
As a police scheme aimed at reducing crime, we are not seeking to generate an income by this initiative. Our priority is to bring effective crime prevention measures to all new buildings.
SBD Development Officer, Michael Brooke, who developed NBA as a product to assist developers, said:
"SBD NBA gives companies an opportunity to show their customers that they have acted out of moral and social responsibility to provide homes which are going to make residents more secure. But perhaps more importantly, in today's tough and highly competitive economic marketplace, SBD NBA gives developers an opportunity to save time and money by taking advantage of a simplified process. We are giving them a way of speeding things up and reducing costs and they are taking it. These are just some of the very tangible benefits that all our members receive," he said.
Comment from Ashford Homes (South Western Limited), the latest company to join SBD NBA
"We are pleased to confirm Ashford Homes wish to join the SBD NBA programme. The benefits of joining have been deemed a 'no brainer'. The route for compliance we agree is much simpler and efficient and we value the expertise provided within this scheme."
Comment from Kevin Dawson, Chair of the Building Control Alliance
"The Building Control Alliance welcomes the introduction of Secured by Design National Building Approval and acknowledges the award as one way of demonstrating compliance with Part Q of the Building Regulations (England)."
Further information
www.securedbydesign.com
Dedicated email address: sbdnba@police-cpi.co.uk