UK Concern Over Construction Industry Skills Gap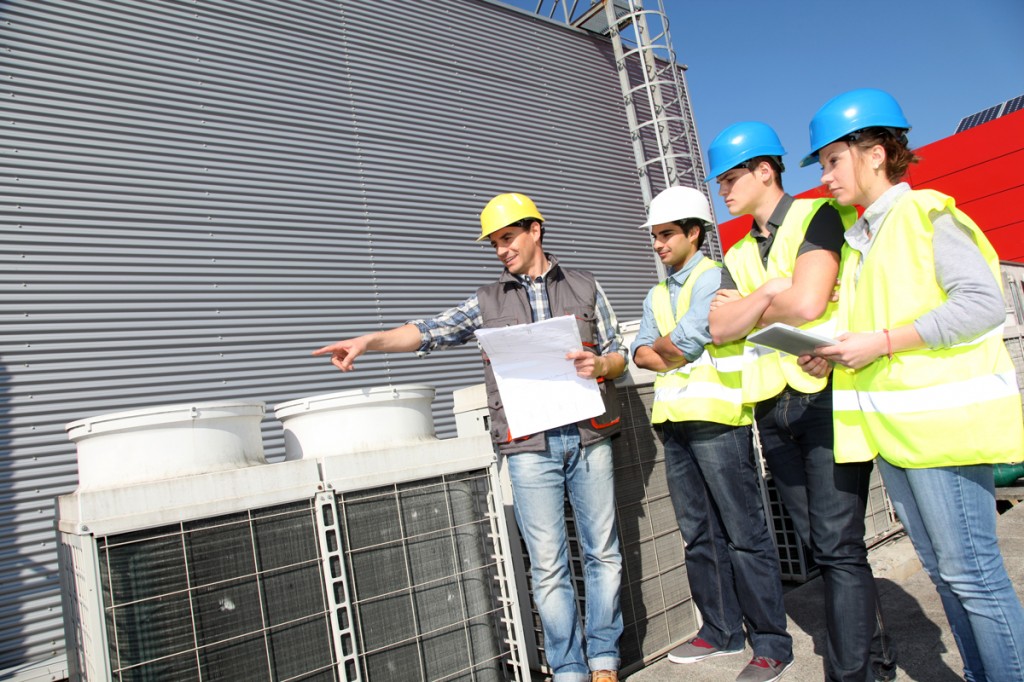 It is anticipated that over the next decade the UK will see an increase in investments in major civil engineering infrastructure development. With the construction sector enjoying a more positive outlook than it has in recent years and with the amount of major projects undertaken set to increase in the coming months, the rate of job opportunities is invariably going to rise. A recent report by the Construction Industry Training Board (CITB) suggests that more than 182,000 additional construction jobs will be needed across the UK between 2014 and 2018.
However a research study by Thales Learning and Development (TLD) which focused on Learning and Development (L&D) trends in the construction sector showed that an overwhelming 82% of respondents (HR decision makers in the UK) believe the construction industry is experiencing a skills gap. Another study by the CITB revealed that approximately 18% of employers said that a skills gap has damaged their growth over the last two years, with around 42% of construction companies struggling to recruit workers with the right skills. There is evident concern across the UK construction sector that the industry will suffer deterioration due to a lack of training and skills development-as more trainees complete qualifications that aren't providing them with the full range of abilities that employers require.
The government's plan to help stimulate and grow the economy was announced at the third annual Government Construction Summit in London on 2nd July 2014. Vince Cable MP talked about the importance of creating apprenticeships as a way to invest in the skills shortage. According to the House of Commons research, construction apprenticeship starts are down by 3.3% – 14,070 to 13,610 – since 2009/10 and completions have fallen by 68% from 11,790 to 3,760. Demos, a cross-party think-tank, will be hosting a new Commission to strengthen the business case for increasing both the quality and quantity of apprenticeships. The commission, funded by CITB, will investigate methods to increase the appetite for apprenticeships among both young people and employers. 
Apprenticeship schemes are not the only solution to resolve the skills shortage that some firms are considering. Other suggestions include combining internal schemes with tailored programmes by external training providers; spending more money on training their workforce and giving staff members the chance to learn from external bodies. Severn Partnership is a firm of Chartered Land Surveyors that produce high quality plans including 3D and Building Information Models.  Managing Director, Mark Combes believes the solution to resolving the ongoing skills shortage is external training: "We really benefited from external training and have helped our team to develop their existing skills as well as learn new ones. This has really helped us to grow as a firm without having to embark on a big recruitment drive and has ensured that we both retain and develop the existing talent within our company."
According to a study by TLD, 94% of respondents agree that L&D is a significant factor in retaining talent in order to help overcome the skills gap. "A particularly interesting finding from the research is the expected increase in online learning. Our research found that the biggest barrier when delivering learning in the construction industry is actually getting access to employees (34%) as they often work on site or across various locations," said Lyndon Wingrove, Director of Capability and Consulting, TLD. E-learning is anticipated to increase from 13% to 17% and webinars from 7% to 9% which suggests that the use of technology in training delivery is gaining popularity. Wingrove continued: "By having a structured L&D programme in place and understanding the benefits it can bring in terms of retaining and attracting talent, construction organisations can future-proof their businesses."