Sky is literally the limit for sustainable timber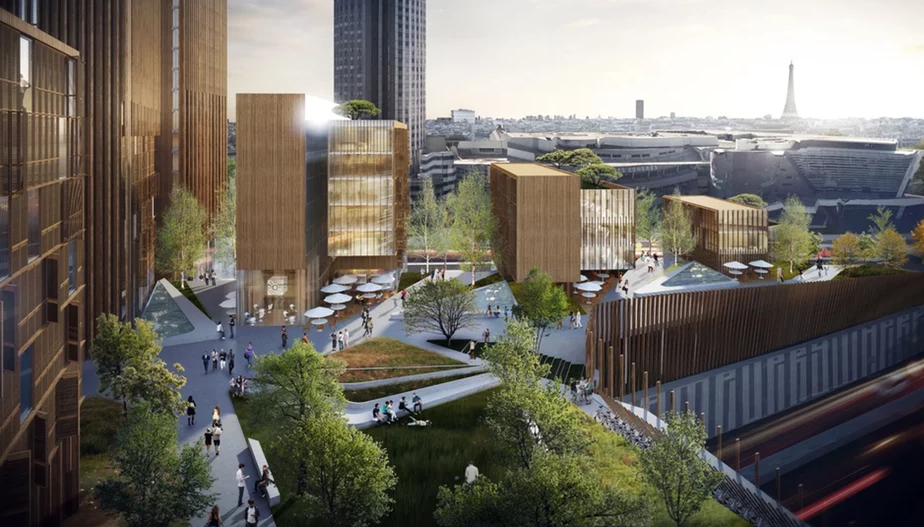 Sustainability is one of the most prominent and topical issues in the construction industry. Here, Andrew Carpenter, Chief Executive of the Structural Timber Association (STA) reflects on how sustainability will continue to affect and shape the UK construction industry and specifically the choice of building material used for projects both small and large.
The building sector currently stands at a crossroads. Whilst, there is huge pressure on the Government, contractors and developers to deliver on housing targets, the requirement to keep costs to a minimum while adhering to environmental regulations represents a major stumbling block. As the issue of sustainability becomes evermore pronounced, specifiers, architects, contractors and self-builders must consider the merits of choosing timber frame for their housing projects.
The environmental qualities of timber are readily apparent. After all, timber is the only truly renewable building material, grown and nurtured by the power of our sun and rain. If controlled in a responsible manner, timber is an environmentally sustainable resource that can be harvested without adversely affecting our environment.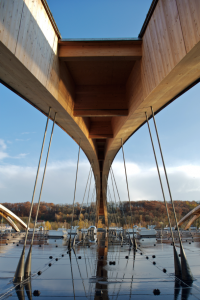 Furthermore, timber frame is constructed offsite, which equates to a significant reduction in waste. The building industry contributes nearly one third of all national waste. Prefabricated timber frame, produced offsite, reduces the amount of waste generated onsite by up to 40%. The timber components are delivered onsite, cut to size with a detailed ancillary list, meaning less over-ordering of materials and onsite mistakes generating waste. Also, nearly 80% of timber waste generated onsite can be recovered or recycled offsite.
Buildings constructed from structural timber frame are not only more environmentally friendly than block and brick when considering the build phase but also throughout the whole lifetime of the building. This is especially important when considering that the embodied energy associated with lighting and heating a building throughout its lifetime accounts for approximately 83% of its total energy usage.
The majority of heat is lost from a building by uncontrolled ventilation. Air tightness is strongly influenced by the type of construction. Timber frame buildings are intrinsically more airtight than both cavity masonry walls and solid masonry walls. Having a superior airtightness performance means decreased energy use, increased thermal comfort, increased air quality and a lower risk of moisture damage.
An example of such a project that incorporated timber frame to achieve the categorical aim of sustainability, first-class energy saving insulation and airtightness was the Young Homes development in Snettisham, Norfolk. The project was undertook by STA member, Stewart Milne Timber Systems on behalf of Flagship Housing Developments and consisted of 15 units of two-storey houses.
Stewart Milne Timber Systems met these requirements through manufacturing pre-insulated, closed external timber frame wall panels. Each panel, produced offsite, was insulated with blown polystyrene beads, providing high thermal performance and utilised innovative space stud technology to vastly improve thermal bridging. Due to the speed of offsite timber construction, all 15 units were erected ahead of schedule and subsequent inspection and testing of the erected units confirmed the high level of accuracy of manufacture, panel fit and the incorporation of airtightness
Timber frame housing projects such as the Young Homes development are becoming more prevalent across the country. In fact, there has been somewhat of a boom in the use of timber in the UK housing sector, with timber frame housing expected to comprise 27% of new housing projects by 2017. And it's not just within the confines of the UK that timber has surged in popularity.
An ever-increasing focus on sustainability and new innovations in pre-fabricated timber are opening up the scope of what is possible with wood. Indeed, some industry experts are heralding this moment in time as 'the beginning of the timber age'. Before, there wasn't much incentive for developers and contractors to deviate from the status quo when choosing building material. As the impact of climate change becomes undeniable, environmental concern demands that the industry challenges the role of steel, brick and concrete.
As such, there is a growing trend amongst architects worldwide to incorporate timber in major construction projects. The strength and stability of pre-fabricated and engineered timber is enabling architects to conceptualise the prospect of timber skyscrapers dotting major cities' urban skylines in the near future. In fact, Canadian architect Michael Green has been commissioned to deliver the tallest timber-supported tower in the world – a 35-storey skyscraper that will form part of a development called Baobab in Paris. Using Cross Laminated Timber (CLT) sheets manufactured and cut to exact sizes, the material will be transported to site where it will be lifted into place and screwed together akin to a giant piece of IKEA furniture. Furthermore, plans are already afoot for the erection of timber skyscrapers in Austria, Canada and Sweden.
With stricter and more stringent environmental requirements inevitably on the horizon, the choice of building material is an integral concern. Structural timber's low heat conductivity, low embodied carbon, high structural strength, airtight construction and traceable supply chain make it an ideal choice for any building contractors, specifiers, architects, contractors and self-builders with sustainability in mind.