Construction Waste: Knowing the hazards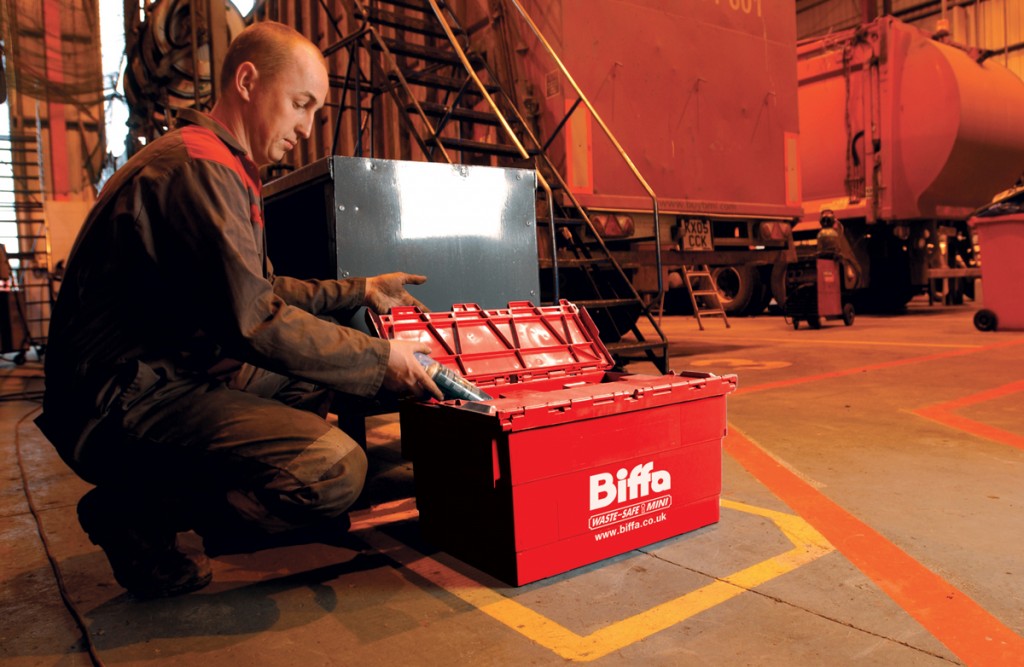 Are you aware of the hazards in your construction waste?
The construction sector in England generates more hazardous waste than our national industrial and commercial activities put together. We are throwing away 1.7M tonnes of hazardous waste each year from our building sites alone, and if not carefully managed, these materials can pose a significant threat to human health and the environment.
Waste and recycling company Biffa recently surveyed more than a thousand of Britain's small businesses. The results showed that while construction companies are more clued up waste management than other types of business, a third still don't realise that they are producing hazardous waste, and even fewer are complying with law.
The Hazardous Waste Regulations (2005) require hazardous materials from businesses to be collected separately for treatment and disposal. If your business generates less than 500kg hazardous waste on each site there is no need to register with the Environment Agency, but you do still need a separate collection and disposal system in place.
Building materials company Hanson has been using Biffa's Waste-Safe Mini service across some of its smaller sites. Martin Crow, Senior Sustainability Manager at Hanson UK explains: "Many of our sites only generate small amounts of hazardous waste, so we looked for the right solution to ensure compliance. Now we have red boxes specifically for those materials which are collected by Biffa once a year – it couldn't be simpler. We can be confident that we are complying fully with the law and protecting the environment in the process, so it's a win-win for us."
The majority of wastes generated by the construction sector, such as rubble, are inert – that is, they don't react in the environment causing pollution. However, this can falsely lead builders into thinking that the small amounts of hazardous wastes being produced don't pose a danger. The truth is that these materials can cause large problems, so they must be separately collected. Companies could be prosecuted by the Environment Agency if they don't comply.
Businesses are encouraged to speak to their waste contractor to find out what services are available. Biffa, for example, has recently launched a new service called HazDirect, which provides fully compliant storage and disposal services for hazardous wastes. Recognising that many businesses only generate small amounts of these materials, Biffa has developed the Waste Safe and Waste Safe Mini, boxes which they will collect on a daily, weekly, monthly or annual basis. (The law states that collections must take place at least once a year.)
Due to the broad range of materials that are classified as hazardous, it's no wonder that many companies are confused. That's why it's important to check with your waste contractor and make sure all your hazardous materials are being managed properly. Addressing your waste management practices now could protect your business from fines or prosecution.
Typical materials from construction sites that fall within the Hazardous Waste Regulations include:
Asbestos

Treated wood, glass, plastic (alone or in mixtures) containing dangerous substances

Bituminous mixtures containing coal tar and tar products

Metals containing dangerous substances

Cables containing oil, coal tar and other dangerous substances

Rubble or hardcore containing dangerous substances

Soil, stones and dredging spoil containing dangerous substances

Gypsum materials such as plasterboard containing hazardous materials

Un-used or un-set cement

Paints and varnishes containing organic solvents or other dangerous substances

Paint or varnish remover

Adhesives and sealants containing organic solvents or other dangerous substances

Empty packaging contaminated with residues of dangerous substances – e.g. paint cans, intermediate bulk containers (IBCs) and drums
by Karen Bradley, Biffa