Bolton youth club launches refurbishment project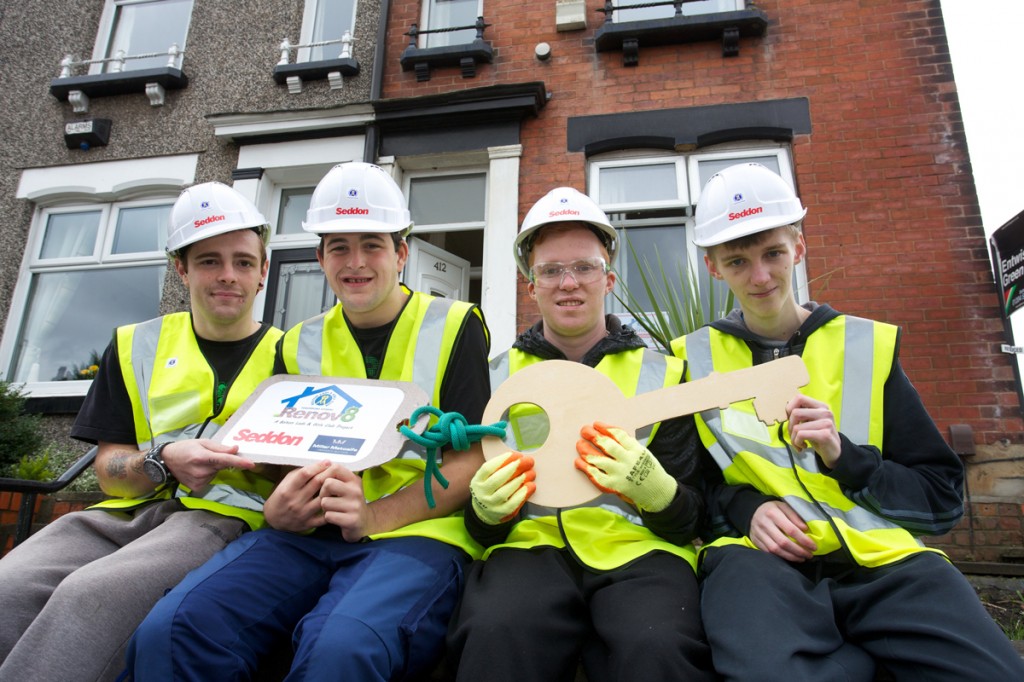 Young people get chance of work through Bolton youth club community project.
Unemployed youngsters have teamed up with a Bolton youth club to rebuild a derelict house in the town, allowing them to gain skills with could result in a job for life.
Seven young people not in education or employment will work on the project which is being run by Bolton Lads and Girls Club. Improvements will be carried out in the house over the next four months and those involved will also spend time undertaking work experience and construction qualifications.
Seddon, local builder and development group, will assist the team during the refurbishment work on the house, which was purchased by the youth club for £80,000. Tradespeople and mentors will be on hand to teach the group of 17 to 21 year olds the skills needed to carry out the work on the house themselves. 
The project, which has been named Renov8, will involve the group working in two teams across four days a week, then returning to the classroom on a Friday for construction, maths and English lessons.
More than 100 young people in the area have actually been involved with Renov8 so far carrying out important work through the Government's National Citizen Service, running the project twitter page, promoting the scheme, designing the logo, overseeing the project's finance and designing and coming up with the brand, Renov8.
Bolton Lads and Girls Club, which was established in 1889, purchased the building through The Hopkinson Foundation, a trust set up to provide educational opportunities for youngsters.
Once the building work is complete it is the charity's hope that it can be sold to reinvest money into the Bolton youth club and help more young people to climb a career ladder.
Philip Burke, Enterprise Delivery Manager at Bolton Lads and Girls Club, who thought up the scheme in reaction to high youth unemployment in Bolton, said: "This project is about giving young people in long term unemployment with multiple barriers an opportunity to work alongside construction experts Seddon whilst learning valuable trades and gaining qualifications.
"For us, opportunities should be given to those with enthusiasm and drive to achieve and we can do this by offering this helping hand to their future whilst raising valuable funds for the club."
One of the young people working on the refurbishment is Lee Gaskell, a 21 year old who has sent out more than 1000 job applications since he completed a construction diploma three years ago. As his diploma didn't include the required qualifications he needs to work on a construction site Lee has been noble to secure a citable position. He was referred to Bolton Lads and Girls Club by the local Job Centre and jumped at the chance to take part in Renov8.
Lee said: "I have sent out thousands of applications in the last three years and it's really demoralising – you're always told there's so many people going up for the job and that you aren't the strongest candidate. 
"I have always wanted to work in the industry, my older brother is a painter and decorator and I used to help him at work when I was younger. But when I left college there were no jobs in the industry.
"This project will help me turn my life around and get into construction. I would love to get an apprenticeship after the project and eventually set up my own business – that's the dream anyway.
"Thanks to this project I will have everything I need to work on a construction site and make something of myself."
Lee and six other young people will refurbish the house under the watchful eye of skilled tradespeople from Seddon. The company, which has its head offices in Bolton, will train the budding construction workers for free and will ensure the building site obtains health and safety certificates and building regulations.
Tony Costello, Training and Development Manager at Seddon, said: "The young people taking part in this programme haven't been given the chance to show what they can do and what they can achieve.
"At Seddon we believe tha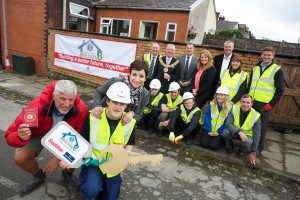 t everyone should have the opportunity to shine, that's why we have taken on apprentices for the last 80 years.
"Every single one of the teens renovating the house will be given an interview for our apprenticeship programme and the opportunity to gain all the qualifications they need to work on a building site.
"It's great to be able to use construction as tool for young people to rebuild their lives and get on the career ladder, at the same time as renovating a small part of Bolton."
The house will be refurbished using materials donated by local companies and is expected to be ready for sale at the beginning of 2015.