Chelsea get go ahead to revamp Stamford Bridge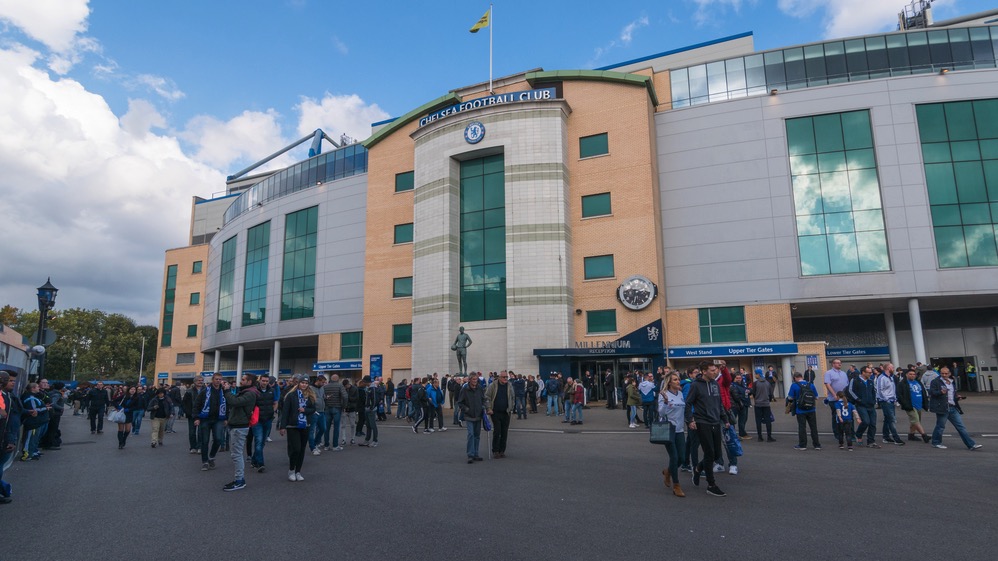 Chelsea Football Club have received planning permission from Hammersmith and Fulham Council for the proposed rebuild of Stamford Bridge.
The £500m redevelopment project, which will see stadium capacity increase to 60,000, was given unanimous backing after a hearing at Hammersmith Town Hall this week.
The Blues have called Stamford Bridge home since 1905 and have explored alternative sites to satisfy the club's ambition, most notably Battersea Power Station. The stadium's current capacity is 41,663 – the seventh largest in the top flight of English football.
Passing this hurdle means the Premier League leaders are one step closer to the redevelopment becoming reality. Full planning consent must yet be given and approval from Mayor of London, Sadiq Khan.
Swiss architects Herzog & De Meuron are behind the design of the new stadium, having worked other iconic stadiums such as the Bird's Nest Stadium in Beijing and Bayern Munich's Allianz Arena.
The complex construction process will require Chelsea to seek a temporary home while work is carried out at the Bridge with both Wembley and Twickenham being mooted as options.
The buildings known as the Chelsea Village will need to be demolished as part of the project. Excavation will see the pitch lowered below ground level in order to maximise capacity on the 12-acre site and walkways created to negotiate he railways lines close to the stadium.
In a statement, Chelsea said: "We are grateful that planning permission was granted for the redevelopment of our historic home.
"The committee decision does not mean that work can begin on site. This is just the latest step, although a significant one, that we have to take before we can commence work, including obtaining various other permissions."
If you would like to read more articles like this then please click here