Construction begins on £250M Hampshire defence college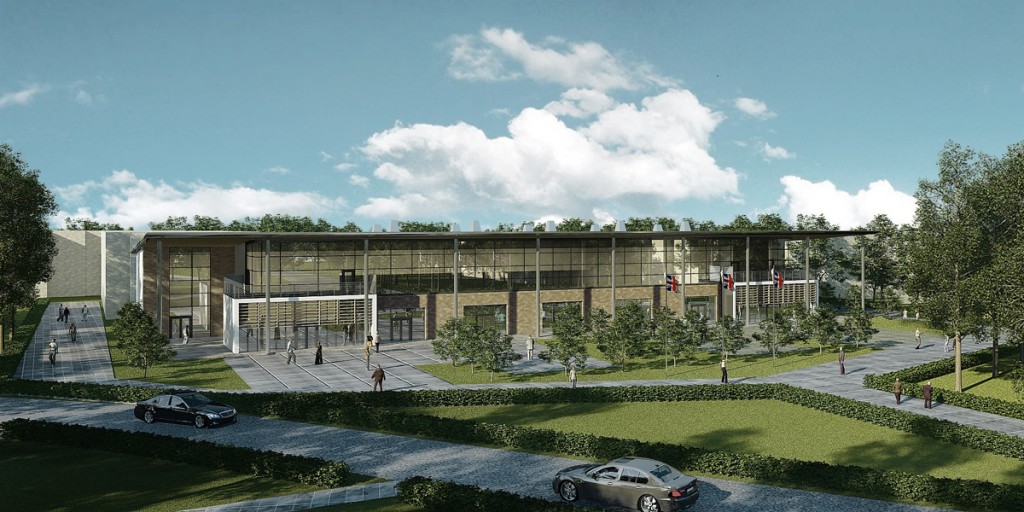 Hampshire defence college to supply high quality military training facilities.
The Defence Infrastructure Organisation (DIO) today announced that work has begun on a £250M redevelopment to deliver a new Hampshire defence college.
Once complete the Defence College of Logistics, Policing and Administration (DCLPA) will over areas including catering, supply, transport and military human resources. The new facilities will allow better and more efficient personnel training from the Ministry of Defence (MOD) so that military operations have the best possibly support.
This week has seen the start of demolition works on the site to prepare the site for the purpose-built training facilities and living accommodation for its 2,000 students and staff.
Air Vice-Marshal Elaine West, DIO Director of Programmes and Projects, said: "DIO's priority is to build a better estate for our Armed Forces – delivering the right buildings in the right places to the standard that our personnel deserve and require. The new college at Worthy Down will ensure our Servicemen and women have state-of-the-art training facilities with living accommodation to match"
Work on the Hampshire defence college is expected to complete by late 2018 and there will be training ongoing throughout the construction period. The development includes a series of three 'villages' which will provide high-quality accommodation for Junior Ranks, Officers and SNCOs. There will also be sports and recreation facilities, bars, officer, and SNCO Messes, as well as other supporting amenities and a Royal Logistics Corps (RLC) museum.
Commandant DCLPA Brig Allan McLeod commented: "The College new-build at Worthy Down offers a fantastic opportunity to move out of aging infrastructure and into modern, fit-for-purpose facilities. These will allow us to exploit modern learning technologies and concepts, whilst enhancing even further the support to the front-line that the training footprint provides. As well as being good news for the three Services, this is also really positive for trainees, for the Instructors and Permanent Staff, and for the local area."  
The project at Worthy Down represents the latest investment in training facilities for troops after a £121M contract for a new Defence College of Technical Training at Lyneham in Wiltshire was announced at the end of last year.