Construction begins at historic Piece Hall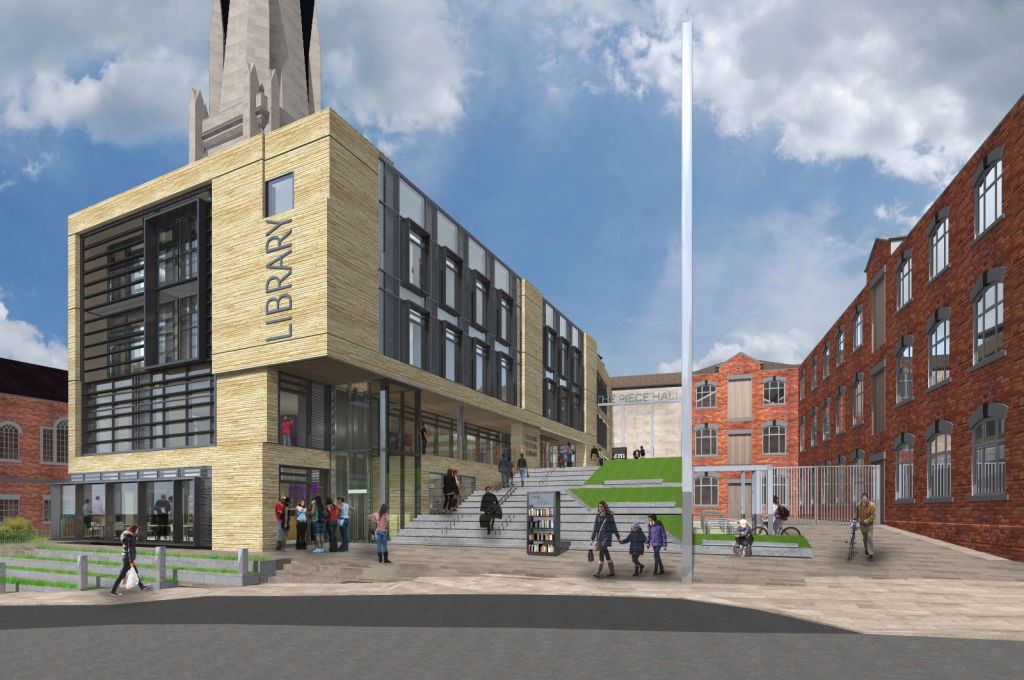 Contractor appointment makes start of work at Piece Hall restoration in Halifax
After years of planning the transformation of the historic Piece Hall in Halifax has now begun with work also underway to create a new state-of-the-art Central Library and Archive for the town.
The work begun on site this week following the appointment of Graham Construction as main contractor. The contract was awarded following a competitive tendering process which ensured both the best quality of work and value for money.
The work on the site will involve the refurbishment and conservation of the Piece Hall, which will create a 21st century heritage visitor attraction, with a state-of-the-art interpretation and learning centre, a new east extension and a redesigned courtyard. The refurbishment has been funded by the council and a £7M grant from the Heritage Lottery Fund.
In addition to the work at Piece Hall there will be a new Central Library and Archive building providing state-of-the-art facilities for the local community and creating an improved route for pedestrians from the train station at Halifax to the town centre. The Central Library development has been wholly funded by the Council.
Calderdale Council's Leader, Cllr Stephen Baines, said: "This is a significant milestone for the Piece Hall transformation project and the new Central Library and Archive.
"I'm delighted that the Council will be working with Graham Construction. With such a strong track record, I'm confident that the company will create outstanding facilities that everyone can be proud of, taking great care to respect the site's magnificent heritage."
Michael Graham, Executive Chairman of Graham, said: "This is a fantastic project win and follows our Top Track 250 listing, which recognises Graham as an ambitious, fast growing and well managed business."
Gary Hughes, Graham Construction Regional Director, added: "The Piece Hall is a historic and much-loved building which is part of the fabric of Halifax. The refurbishment will therefore be extremely sensitive to its heritage.
"Graham Construction is tremendously proud to be playing such a major part in this keenly anticipated facility. We share the vision of our project partners to see The Piece Hall restored with care so it may continue to play a practical, sustainable and interactive role for current and future generations.
"The new build £9.25M library and archive, which GRAHAM is constructing as part of the Piece Hall redevelopment, will also be a fantastic facility for the town within a thriving cultural quarter.
"Graham will be engaging with the community to maximise education, employment and social opportunities, as well as opening up the building to visits from interested parties throughout the renovation, sharing the development with the people of Halifax."
The Piece Hall and the new Central Library and Archive will open in spring 2016.