55 Broadway redevelopment approved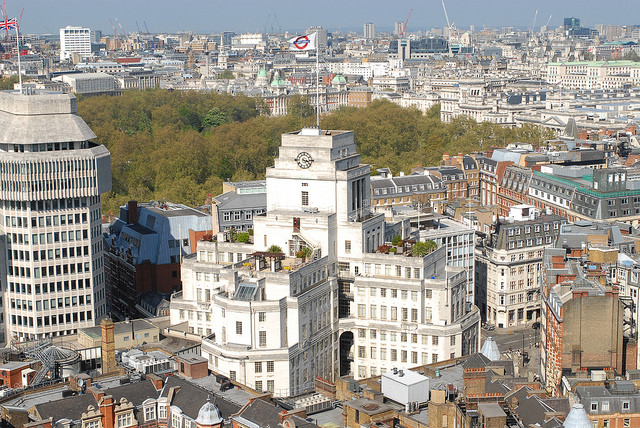 TfL progress plans for Grade I Listed building
The redevelopment of a Grade I Listed building by TfL has been approved by Westminster City Council's Planning Applications Committee.
London Underground's historic Headquarters building, 55 Broadway will provide a mix of affordable, social and private housing, plus retail units and office space, once complete.
The project is being progressed as part of TfL plans to generate £3.4Bn in non-fare revenue, which will be reinvested in the transport network, providing benefits to customers and users.
Approval of the plans was assisted by TfL's decision to maximise the amount of affordable and social housing within the development, including family sized homes, which will see one of the highest levels of on site affordable and social housing ever seen in this part of the borough.
The Headquarters building was commissioned in the 1920s by The Underground Group who wanted Broadway to reflect its bold vision of the future of transport in London. Architect Adams, Holden and Pearson were given the task of creating a ground-breaking design.
The site at St James's Park Tube station was challenging because of its irregular shape and the District and Circle line only 7.3m below. The solution was a cross-shaped layout, allowing pedestrians to walk through the ground floor of the offices, across the station booking hall, providing a short cut between Victoria Street and St James's Park.
Above ground, the building was faced with 78,000 cubic feet of high quality Portland stone. Contemporary artists were invited to sculpt decorative features into the stone facade, carved on site. Two are just above street level and a further eight are above the sixth floor windows on each side of all four wings.
The new plans will allow the heritage of the building to be maintained, and reinstate some of the original design, whilst also increasing the amount of quality retail space available at the station.
Graeme Craig, Director of Commercial Development at TfL, said: "TfL is one of the largest landowners in London. I am delighted that 55 Broadway can now be brought forward for development, generating significant sums to reinvest back into the transport network whilst helping us bear down on fares. The building is a part of our heritage, and its redevelopment will also enable us to preserve and enhance its historic features."
TfL appointed TateHindle as its architect for the project in May 2014 following a Competitive Dialogue Procurement Process under the OJEU (Official Journal of the European Union) process.
Alongside TateHindle, TfL has also been working with Mott MacDonald, Knight Frank, CBRE, Alan Baxter & Associates, Deloitte, BDP, Four Communications, Tavernor Consultancy and AVR London on its plans to redevelop 55 Broadway.