Balfour Beatty Joint Venture secures £200M water park project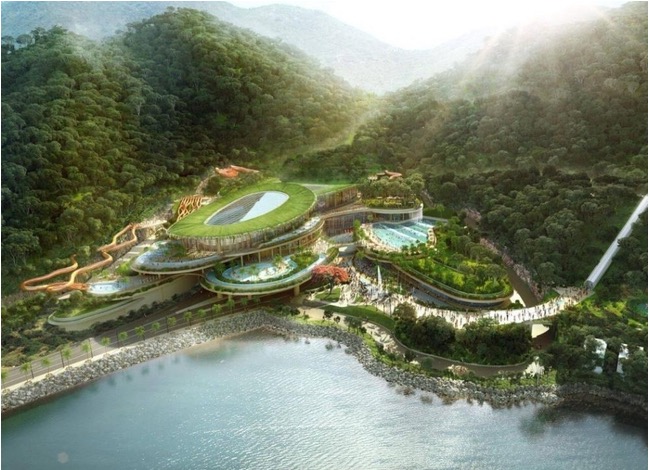 Balfour Beatty's joint venture, Gammon Construction has secured a contract worth around £200M to build Hong Kong's first year-round, all-weather water-park at Tai Shue Wan for Ocean Park Corporation.
Covering an area of over 693,000 square feet, the Ocean Park Water World project includes construction of the main building structure and fit out and installation of various indoor and outdoor attractions.
Gammon Construction will also undertake mechanical and electrical services installation and other building services work to support the water park's specialist systems including wave generators and a water filtration plant.
The park will exploit the stunning views of the South China Sea and maximise the amount of natural light reaching the interior by featuring extensive glass walling and shell shaped roofing with a translucent skylight system, which reduces the requirement for artificial lighting.
At its peak, a workforce of 750 will be active on the project.
Gammon Chief Executive, Thomas Ho, said: "We are pleased to have secured this exciting development, where our expert capabilities and experienced team provides our client with the skilled partner they need to safely deliver complex projects."
Balfour Beatty said that Gammon would be proactive in the Value Engineering process working in collaboration with Ocean Park Corporation, in order to create cost-effective solutions.
Building Information Modelling (BIM) will be used to fully maximise efficient coordination.
If you would like to read more articles like this then please click here