BASF Awards £1.6M contract to extend Britcon faciltiies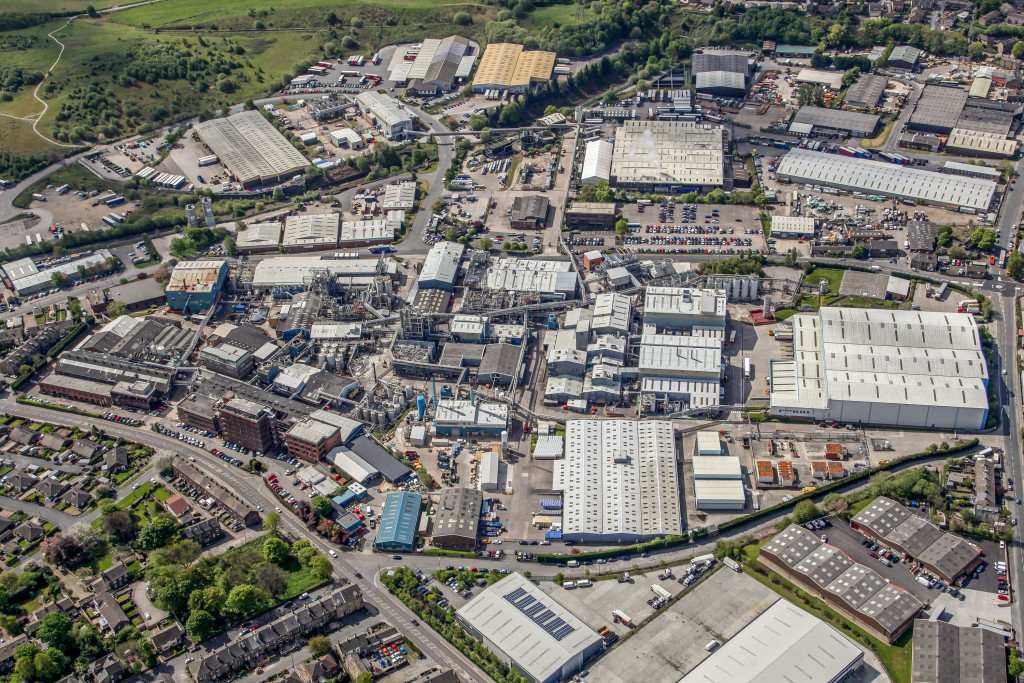 Britcon Engineering Services has secured a £1.6M contract with BASF to extend facilities at world leading bio-acrylamide product facility.
The structural steelwork division of building and engineering firm Britcon, have secured a contract with BASF, for a £1.6M building. The new building, which will cover 50 acres at the COMAH site, is dedicated to the production of Poly acrylamide, which is used in the extraction of oil from water.
The installation of the structural framework for the building has begun, which will comprise a 36m by 22m footprint with seven levels to fit into a tight space at the new plant.  It will rise 16 metres higher than the existing buildings.
The Bradford site is one of the largest and most productive single site chemical plants in the UK with an annual output of more than 250,000 tonnes
Headquartered in Germany, BASF is the largest chemical manufacturer in the world. The BASF Group comprises subsidiaries and joint ventures in more than 80 countries and operates six integrated production sites and 390 other production sites in Europe, Asia, Australia, the Americas and Africa.
Kevin Cocker, Senior Construction Manager at BES said: "We are delighted to secure this contract with BASF for which we will manufacture 350 tonnes of British Steel at our site in Scunthorpe.  The new building has to sit within the existing production units and so for the structure above existing building level we are prefabricating modules to lift in by tower crane. It's a complex procedure but one we have particular expertise in."
Richard Allen Engineering are managing the overall project and plant equipment install for BASF.
Britcon has also more recently secured the civils and building work for the delivery of three switch rooms at the BASF Bradford site.
If you would like to read more articles like this then please click here