CCS launches Best Practice Hub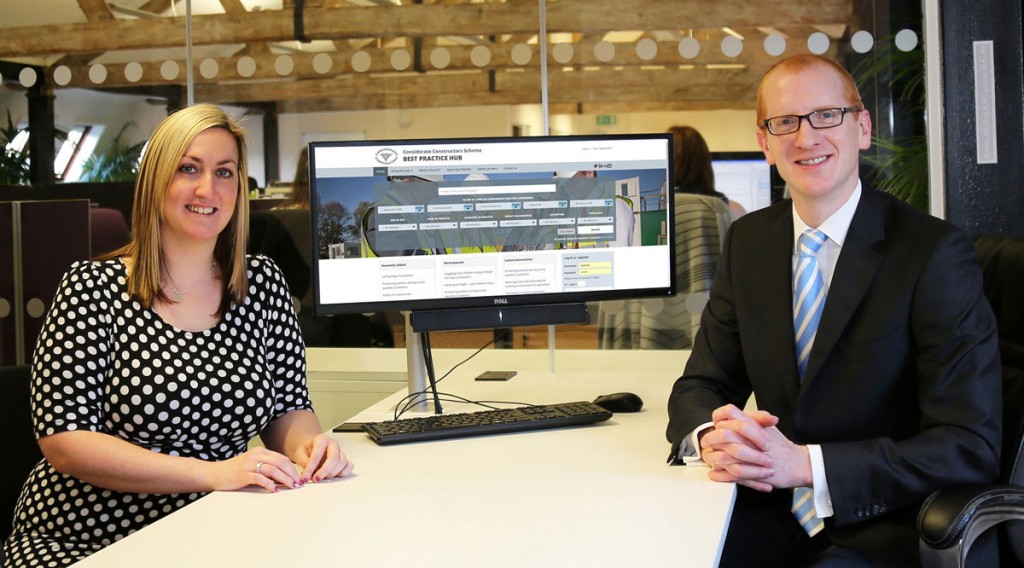 Best Practice Hub to showcase best construction practices in the industry.
The Considerate Constructors Scheme (CCS) has launched its new online resource, the Best Practice Hub, which will showcase the best practice in the construction industry at the touch of a button.
The resource highlights the best practices which are either already in place or are currently being developed throughout the UK construction industry and has been created in accordance with the Scheme's Code of Considerate Practice.
Available free of charge to anyone the Best Practice Hub hosts a wealth of best practice tips, expertise, guidance and case studies to help constructor share knowledge, learn from peers and raise the standards of the industry. The Hub will be updated regularly as and when new examples of best practice are identified.
An easy to use search function allows users to filter through best practice via keywords, the Scheme's Code of Considerate Practice – which covers the areas of appearance, community, environment, safety and workforce – or through the Scheme's Monitors' Checklist. Regular updates can be sent to users if they register their details, which will enable them to know when new articles or case studies have gone live. Registering also allows users to share their own examples of best practice and to give ratings and comments on current ones.
Mike Petter, Chairman of the CCS, said: "We're delighted to launch such a significant development in the industry and are extremely excited about the difference that the new Hub will make to the industry. It's a unique and useful tool for any site manager, contractor or client looking to continuously improve the image of the construction industry. We're looking forward to working with all our registered sites, companies and suppliers to encourage the sharing of considerate best practice within the industry." 
Edward Hardy, Chief Executive of the Scheme, added:  "The Best Practice Hub is another important step in our continued drive to provide help and guidance to the industry on consideration for the workforce, the community and the environment and will set the standard for all considerate construction practice, ensuring that all construction activity can be at the leading edge of best practice."
Interested parties can visit the Best Practice Hub at www.ccsbestpractice.org.uk. A twitter account has also been set up for the Hub, which can be followed here.