Construction apprenticeships at record high for NAW2017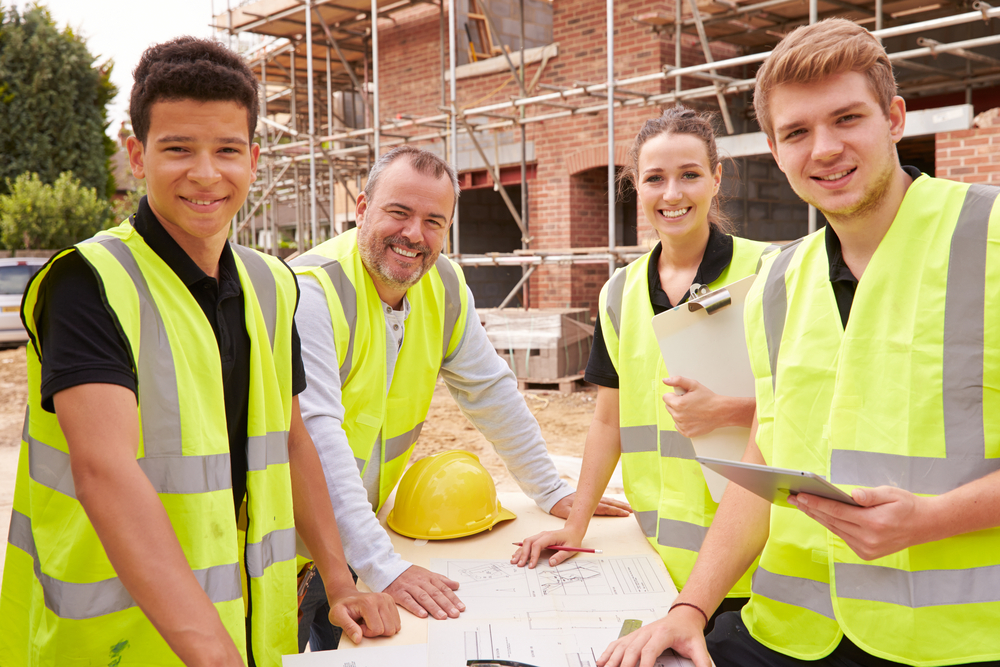 Record numbers of apprenticeship starts according to figures from CITB during National Apprenticeship Week.
According to figures released by the Construction Industry Training Board (CITB), construction apprenticeship starts are at a record high, with almost 25,000 people started a construction apprenticeship in 2015/16 across England, Scotland and Wales.
This means that in the past two years, apprenticeship starts have increased by 25%, shooting up from 19,973 in 2014, to 24,899 in 2016.
In the same year, CITB funded over 8,400 employers to support 24,600 apprenticeships across Great Britain with £57M in training grants.
Up to £10,250 of CITB grant funding is available to employers for every apprentice they employ.
CITB released research last month predicting that over 179,000 new workers are needed in the next five years. Schemes such as the Shared Apprenticeship Schemes have been successful in attracting talent and creating opportunity, as it enabled SME employers who dominate the construction sector to recruit over 500 apprentices last year, where they would otherwise have not been able to do so. These initiatives are designed to grow apprenticeships further and support better outcomes for learners.
The announcement was made this week, during National Apprenticeship 2017, which celebrates apprenticeships across the UK by bringing together employers, apprenticeships and those who are interested and want to know more.
Sarah Beale, CITB Chief Executive, said: "These figures show that more employers than ever before are taking on apprentices.
"These record numbers are made possible by increased awareness of the opportunities available, including through the industry-led Go Construct website.
"We are also working to improve the quality of apprenticeships, with CITB supporting construction employers to develop 31 new Apprenticeship Standards to meet the changing needs of our industry.
"I would encourage all employers to consider taking on an apprentice – it's good for the sector and great for growing their businesses. And CITB is ready to provide them with the funding and support to make new apprenticeships possible."
Events for National Apprenticeship 2017 are being held across the UK.
If you would like to read more articles like this then please click here