Crosslane secure planning consent for 583 bed student accommodation in Coventry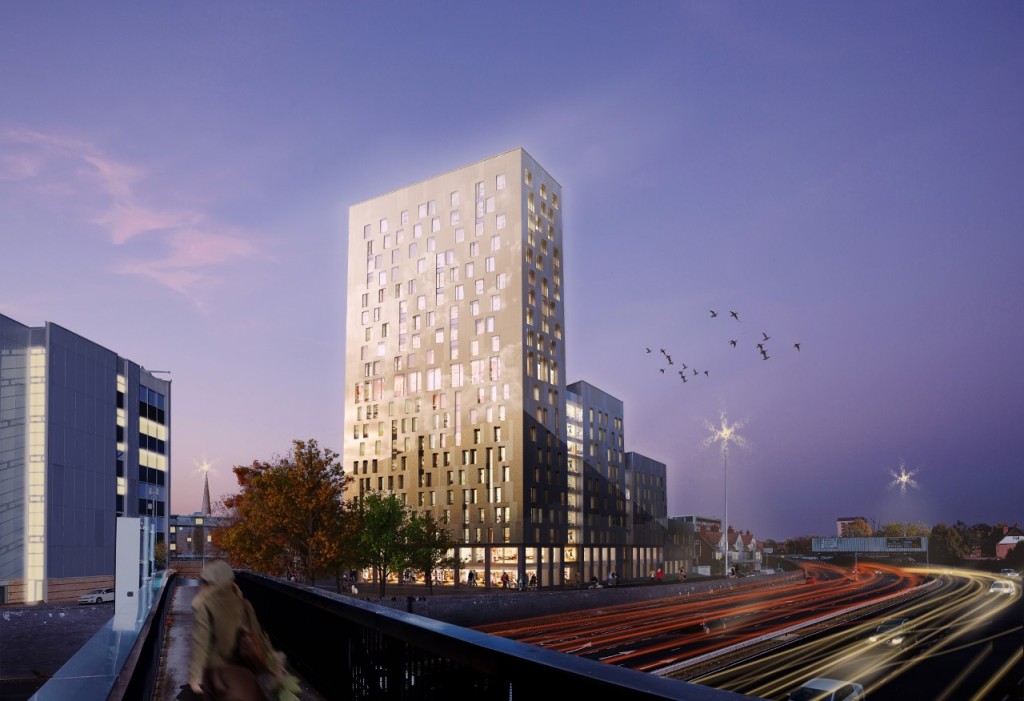 Crosslane Student Developments secure planning consent to deliver 83 bed student accommodation development in Coventry.
Crosslane Student Developments, part of the Crosslane Group, have secured planning consent to deliver a 583 bed purpose-built student accommodation development on Friar's Road in Coventry.
The 19 storey student accommodation scheme will comprise 140 studios and 443 en-suite cluster flats and significant dedicated communal areas, including a common room, along with study room, gym, cinema and kitchen-dining room for entertaining as well as a private outdoor courtyard.
The derelict site is located at the junction of Friar's Road and St Patrick's Road, within the city's main ring road, just to the south of Coventry city centre and a short walk to Coventry University campus, the city's main shopping centre and train station.
The development is due for completion in time for the 2019/2020 academic year, with Prime Student Living responsible for achieving full occupancy prior to practical completion.
Crosslane has appointed DAY Architectural as the architects for the development.
The University has recently committed to significant investment in its facilities and buildings over the next five years.
Last week, Crosslane announced that it had secured conditional planning consent to deliver a new 117 bed, purpose-built student accommodation development in Leeds.
Mike Moran, Development Manager, Crosslane Student Developments, said: "Crosslane is delighted to have secured planning consent for our first student accommodation development in Coventry following extensive engagement with the local planning authority on the design and a public consultation event that Crosslane hosted for local residents. The proposed scheme will act as a gateway from the station into the heart of the city centre and is a short walk to Coventry University. At 583 beds, the scheme will be a significant contribution to easing the supply/demand fundamentals which persist for purpose-built student accommodation in the city."
If you would like to read more articles like this then please click here