Flood damaged Tadcaster Bridge reopens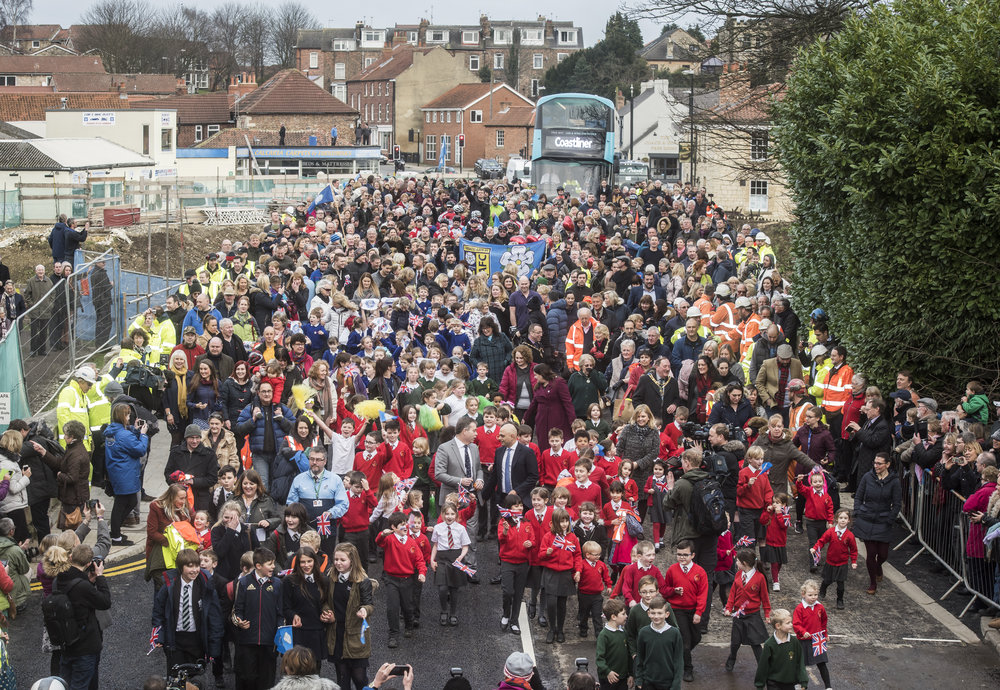 Historic 18th Century Tadcaster Bridge reconstructed and reopened following its collapse during Christmas 2015.
Balfour Beatty, the international infrastructure group, has completed reconstruction works to the historic 18th century grade two listed Tadcaster Bridge.
The bridge collapsed following heavy rainfall in December 2015, which caused separation between and East and West side of the town. A temporary footbridge was built a year ago.
Balfour Beatty began work in January 2016 to re-establish vital links for residents and local businesses, reconstructing the bridge using their knowledge of coastal protection schemes, to stabilise the remaining structure, implement a temporary footbridge and widen the existing bridge by two metres.
Dave Robinson, Project Director for Tadcaster Bridge at Balfour Beatty, said: "Balfour Beatty is extremely proud to have played a part in rebuilding Tadcaster Bridge, giving back to the local community this important link. Due to its grade II listed status we have had to draw on our extensive experience to employ traditional materials and methods to reconstruct the bridge as it was originally built. We have also implemented 21st century technology during the reconstruction process, using our in-house team to carry out a 3D survey of the structure to establish geometry for the design of the works. We were delighted to be appointed by North Yorkshire County Council, following a successful partnership on the North Yorkshire coastal protection scheme and hope the local community is able to enjoy the reopened Tadcaster Bridge for many more centuries to come."
The reconstruction of the bridge was slightly delayed due to unusually high water levels and freezing conditions, although North Yorkshire County Council said repairs of this kind would normally take about two years and it had been "extremely challenging" to get the bridge open in just over 12 months.
The total costs for the repairs and widening of the bridge was around £4M.
While the closure of the bridge was ongoing, motorists have had to take a long diversion along the A64 to reach the other side of town.
If you would like to read more articles like this then please click here