French contract success for Birkett Bogmats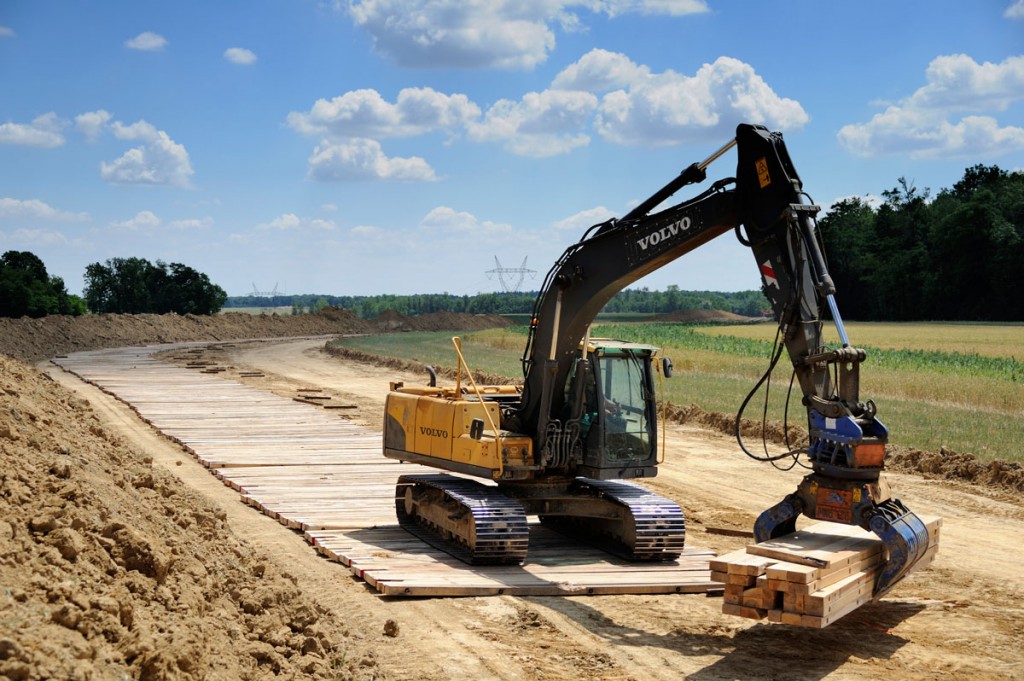 €1M contract scooped by major timber access mat specialist, Birkett Bogmats
Birkett Bogmats, northern England-based timber access mat supplier, is celebrating this week following the win of a major contract abroad. The contract in France is worth well over €1M and the company succeeded following a tough tender process with some major competition.
The contract involves the delivery of the entire order of access mats within a six week period, sending nearly 170 articulated lorry loads of mats to the site in Southern France.
The bog mats will provide essential ground cover and assist with crane and plant stability on a site that has challenging terrain and logistical tests that need to be overcome.
The contract win was partly down to the proof of excellent customer service and attention to detail supplied on a regular basis by Birkett Bogmats. The company has already demonstrated this in France having previously worked with Spiecapag on the GRTGaz pipeline project, when approximately 7000m of bog mat protection was supplied over a ten week period.
Birkett Bogmats' managing director, Juanita Watts, says: "We are delighted to win this contract to work on another project in France and are already setting the wheels in motion to get access mats to the site.  I shall be heading out to France to see the project for myself soon, so hope to take more photographic evidence of Birketts' global reach."
The family firm, based in Rowrah, West Cumbria, has a history stretching back more than 40 years and has a reputation for offering the best rates on hire and purchase of timber access mats. These rates are backed by superb customer service and project management. Burkett Bogmats has a large stock inventory located an strategically located depots across the UK allowing orders to be delivered swiftly and efficiently.
Visit the company's website to find out more about Birkett Bogmats.