Street lighting toolkit gives power to save millions in Scotland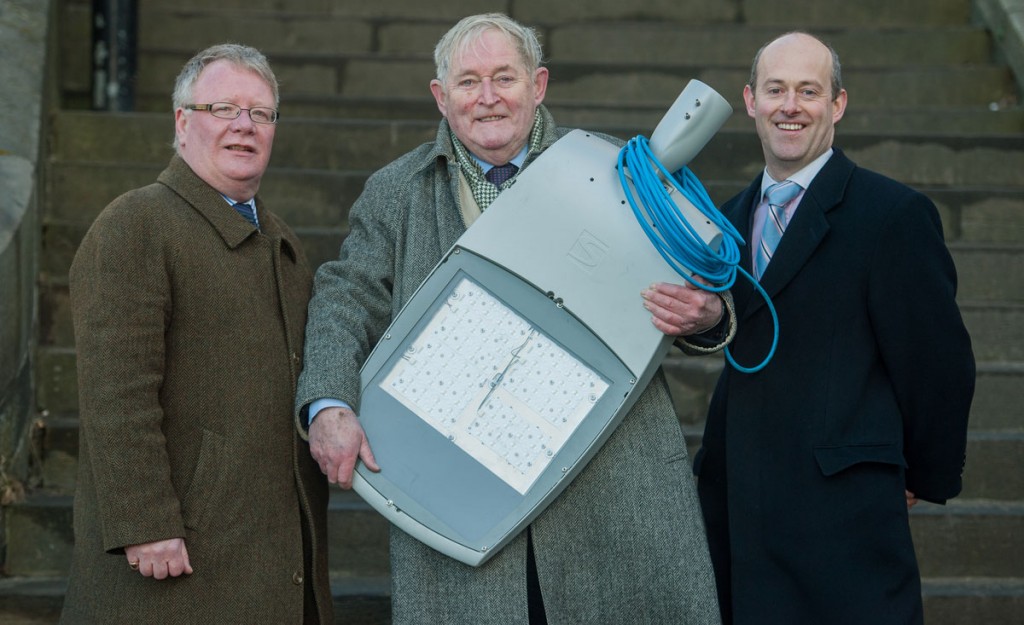 New street lighting toolkit to help Scottish councils see LED lighting benefits
Scottish councils have the ability to review their street lighting facilities quickly and easily thanks to a new toolkit launched by the Scottish Futures Trust (SFT) through the Scottish Government's Resource Efficient Scotland (RES) programme.
The toolkit has come amid news that the cost of electricity is set to double over the next decade and will provide real-time information about the money that could be saved by purchasing LED street lighting.
There are around 900,000 street lights in operation across Scotland which cost an estimated £41M to the local authorities annually. The lights also impact on the environment, releasing 199,091 tonnes of CO2 into the atmosphere each year.
The toolkit allows councils to input their current street lighting data which in turn calculates the possible energy reduction if they were to convert to LED lighting. It also calculates the level of investment which will be needed to replace the old lighting arrangements with new LED fittings, and the payback period of a loan.
Councils are constantly pressured to make the best use of limited budgets and SFT is encouraging them to use the toolkit as it has demonstrated in trails that the average council could save between 60 and 70% of its present electricity costs, in addition to benefiting the environment.
SFT chairman, Sir Angus Grossart stated: "Potential savings of 60% to 70% in the electricity usage of street lights can be achieved. I am sure that this will attract strong support from Scottish local authorities, who share SFT's anthropological sense of thrift, and seek efficiency."
Lindsay McGregor, associate director at SFT and who leads the street lighting programme, explained: "The latest electricity cost predictions from the Department of Energy and Climate Change indicates that prices are set to more than double over the next ten years. Investing in this new technology now will protect councils from year-on-year electricity rises and the unenviable decision of having to cut back local services to fund increasing electricity costs.
"Once the energy efficiency measures have been implemented, councils can take comfort from the fact that in 25 years' time they will still be paying less for electricity than what they currently pay. Plus the many millions they save over the next 25 years could be used to support and maintain vital local services.
"Whilst many councils are already investing in LED street lighting, we are working with RES to encourage more local authorities to take swift action and install the new technology allowing them to maximise savings."
Councillor Lesley Hinds, Transport Convener for the City of Edinburgh Council, said: "We are currently working on a business case to determine the whole life cost benefits of investing over £16M in new LED street lights for Edinburgh over the next few years.
"SFT's toolkit provides us with the technical information that allows us to develop a robust business case that will ensure we make the right level of investment in new LED technology to secure millions in future savings."
To find out more and to request a copy of the Tookit visit the Scottish Futures Trust website.