Thames Water signs record alliance contracts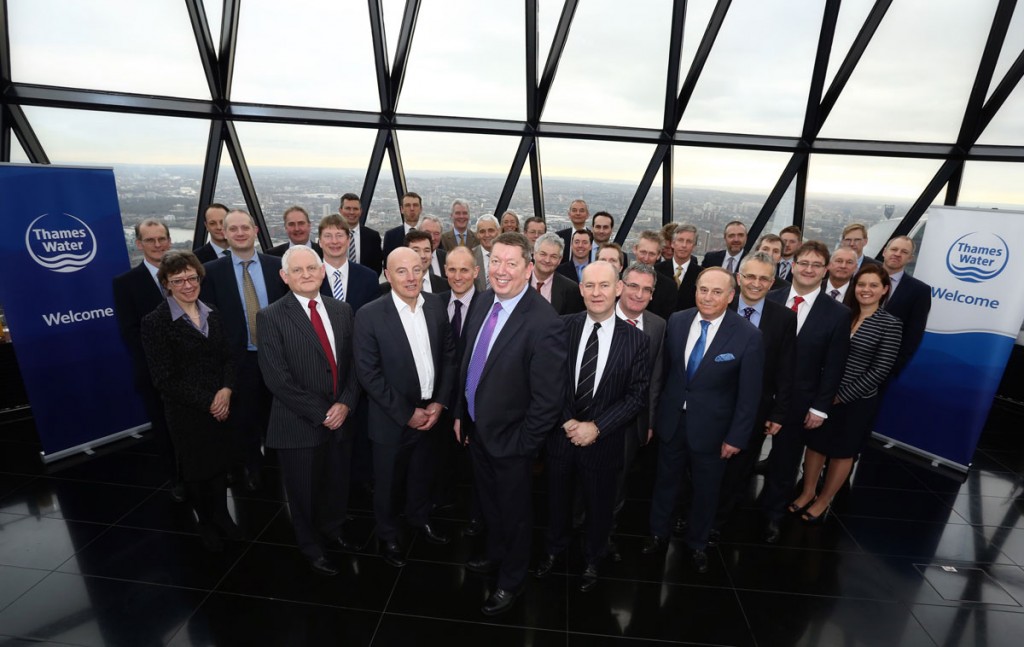 Biggest contracts in water history signed by Thames Water
A ceremony was held in London on Friday to mark the launch of two major alliances set to deliver billions of pounds of work for Thames Water.
The partnerships, eight2O and infrastructure alliance, feature some of the biggest companies in Britain and the contracts signed are some of the largest contracts ever signed in the UK water industry.
Thames Water chief executive Martin Baggs met with representatives from the partner companies at the Gerkin, in the heart of London's financial district, to seal the contracts. The contracts have been designed to transform the way Thames Water does business, and will result in up to £4Bn of capital investment programmes and network and developer services over the next five years.
Martin Baggs hailed the new partnerships as a fantastic opportunity which all the organisations involved should be proud of.
He said: "The alliances will change the way we work and change the mindset, but it's fantastic to have a team that's all working together, focusing on our priorities of health and safety and customer service. Problems will be problems for all of us but we'll share the benefits as well."
Thames Water aims to achieve greater efficiency in the delivery of its business plan through the use of the alliance model. There will be a greater emphasis on a number of key elements including collaborative teamwork, innovation, health and safety, sustainability and an integrated supply community.
The partnership with eight2O will involve the delivery of between £2Bn and £2.5Bn of work over the AMP6 period. The organisation comprises two design and build joint ventures – Costain and Atkins, and Skanska, MWH Treatment and Balfour Beatty (SMB) – in addition to programme manager MWH and technology innovator IBM. The contract has the potential to be extended beyond AMP6 to 2025.
eight2O chief operating officer Graham Keegan said: "We're totally transforming investment in water infrastructure by combining expertise and best practice from multiple sectors and thinking differently at every level. We're focused on delivering innovative, sustainable solutions which will bring real value to communities both now and in the future. Today marks a fantastic milestone and we look forward to working together to achieve our goals."
There will be around £1Bn worth of water network and developer services delivered throughout the AMP6 period through the infrastructure alliance. This contract has the option to include a further £0.5Bn in additional network and metering services in the future. The alliance again includes two joint venture partners – Agility, which is made up of J Murphy & Sons and Morrision Utility Services, and KCD; Kier Services Ltd and Clancy Docwra. The two joint ventures were chosen following a rigorous and innovative selection process that broke new ground in the water industry.
Thames Water's wholesale water MD, Bob Collington, said: "Agility and KCD are joining the Thames Water family, along with our other partners in eight2O, to deliver our AMP6 programme and beyond.
"We strongly believe these two alliances will create aligned goals and objectives throughout the supply chain, putting us in the best possible position to deliver customer and stakeholder promises."
Haydn Mursell, CEO, Kier Group commented on the alliance: "We're delighted to be a part of the infrastructure alliance partnership, the scale and nature of which represents a turning point for the industry. The collaborative approach  will promote transparency and a sharing of best practice and ideas that will deliver continual improvement for Thames Water and its customers."