Defence Infrastructure Organisation moving forward with major projects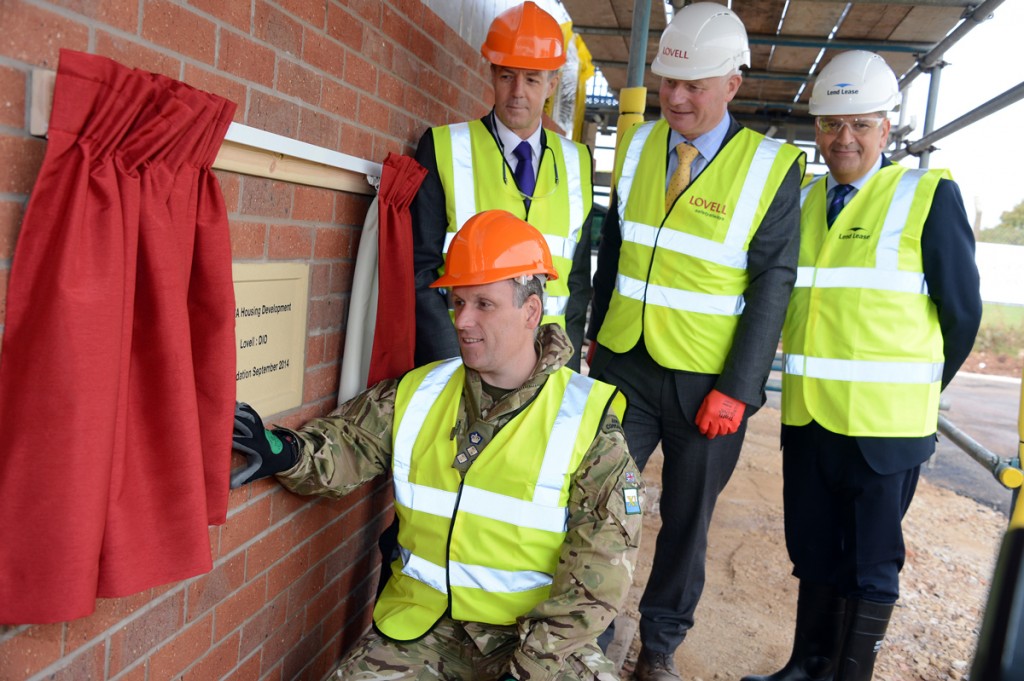 Following the announcement earlier this month that new homes are being built for military personnel, the Defence Infrastructure Organisation (DIO) told UK Construction Media of plans for significant upcoming projects.
An existing 1936 structure at RAF Mildenhall has recently been transformed into a light and airy workplace for American military personnel from 100th Air Refuelling Wing's 100th Logistics Readiness Squadron and their Ministry of Defence (MoD) colleagues. 
It follows the announcement that Beacon Barracks are being redeveloped in preparation for the return of troops to Stafford from Germany, which will also have hundreds of new homes for military personnel and their families. These will be on land adjacent to the main site. 
And a spokesperson at the DIO told UK Construction Media of its future projects, saying: "DIO is preparing for a number of major upcoming projects. 
"These include upgrading facilities at Portsmouth to service the Queen Elizabeth-class aircraft carriers currently being built, and redeveloping facilities at RAF Marham to enable the base to operate Lightning II fighter aircraft when they enter service with the RAF."
An agreement has been agreed in principle for the first batch of the Lightning II aircraft. Three have already been delivered and another is due in 2016. 
RAF Marham will become the main operating base of the UK's first operational squadron in 2018. 
The Portsmouth Naval Base is undergoing a 15-year transformation which includes preparations for the Royal Navy's two new Queen Elizabeth-class aircraft carriers. 
Investment requirements over the next 15 years can be found in the 'Portsmouth 2030 Programme', which details the future vision of Portsmouth Naval Base. 
These are significant developments that are being driven forward by the DIO. 
Part of the MoD, the DIO plays a vital role in supporting the armed forces by building, maintaining and servicing what those who serve the country need to live, work, train and deploy on operations. 
Responsibilities include providing infrastructure support to establish stability in foreign operations; providing effective, coherent and affordable infrastructure solutions to meet defence needs; managing and delivering the defence infrastructure efficiently and effectively; providing sustainable, safe and legally compliant infrastructure to defence, while the DIO provides good quality living accommodation for service personnel and their families.