Dundee Waterfront release development space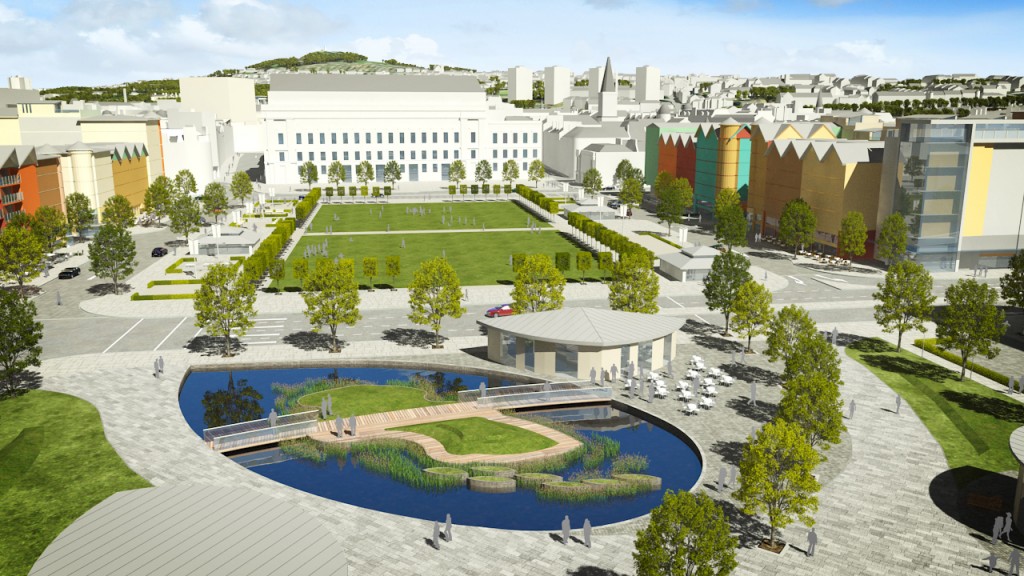 The team behind Dundee Waterfront release 1Msq ft of land.
Today has seen the release of 1Msq ft of prime land across four sites within the mixed-use Dundee Waterfront scheme. It is expected that a further 500,000sq ft will be released across two sites in early 2016. 
The release of this land is in response to demand for prime development sites in the Waterfront area, recently voted 'the best place in Scotland,' in a poll by the RTPI and the Scottish Government. 
Land released is appropriate for commercial, leisure, retail, hospitality, residential and active ground units such as cafes, bars and restaurants use. The consultants on the development Drivers Jonas (now a part of Deloitte Real Estate) estimated that once complete Dundee Waterfront will support nearly 5,000 jobs. 
The team behind the development issued a call for 5 additional hotels in the area last year to meet a surge in visitors and a £1Bn increase in tourism spending which is forecast between 2015 and 2025. This prompted a number of enquiries and discussions are ongoing with interested parties including Sleeperz Hotels. 
Businesses, investors, developers and individuals are showing extensive interest in the Dundee Waterfront development following its growing profile as one if the UK's leading regeneration 'hot spots'.  
"The level of interest in Dundee Waterfront is very encouraging, and prompted us to make the sites available ahead of schedule" said Mike Galloway, Director of City Development with Dundee City Council.
"The growth in leisure and tourism spend alone will generate very attractive opportunities for hospitality, visitor attraction and support sectors such as transport and catering. The release of this land will broaden the range of development choices and will we hope be well received by the business community".
Projects currently underway and expected to take place within the Dundee Waterfront Central Zone include the £45M V&A Museum of Design Dundee; the new Dundee Railway Station; a proposed 'Maritime Way' from Discovery to the Frigate Unicorn; plans for a Marina at City Quay which will be used for both commercial and leisure vessels; and the marketing of Dundee as a destination for the growing cruise ship industry.