Enabling Zero Waste launched to reduce construction waste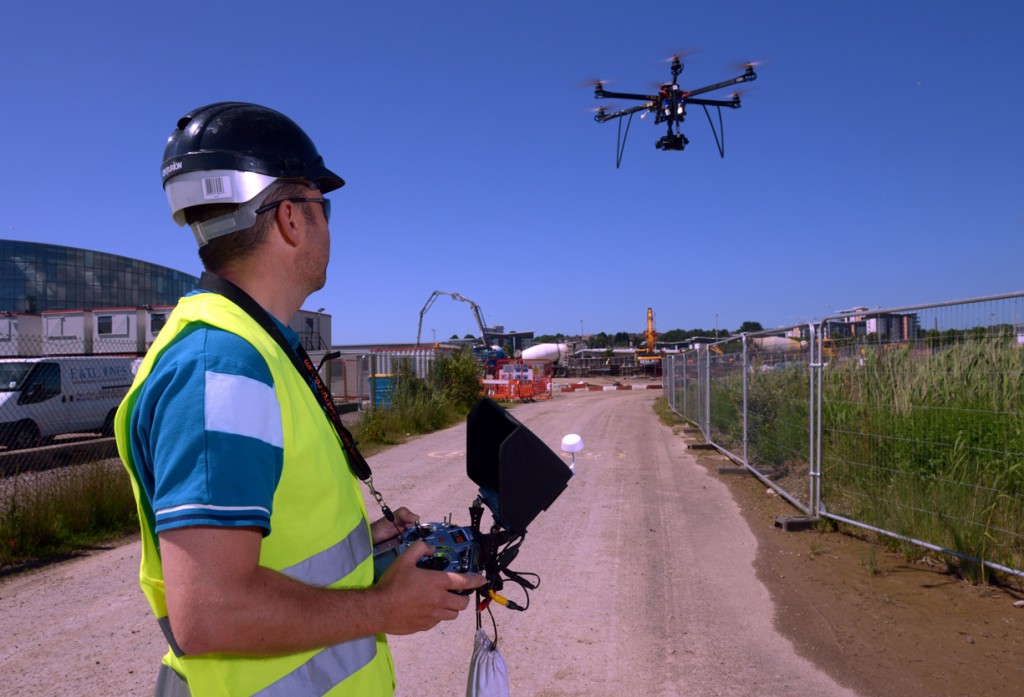 New Enabling Zero Waste project launched by Construction Excellence in Wales.
Welsh Government sponsored organisation, Construction Excellence in Wales (CEW), aims to encourage the industry to rethink and improve the construction process. Today it has announced the launch of a new programme which will place Wales at the forefront of global efforts to reduce construction waste. 
The project, entitled Enabling Zero Waste, will work with four specially selected pilot schemes across wales to identify how less waste can be generated on construction and demolition projects, it will also look at ways to use more recycled content or reuse materials from site. The aim is to establish if, and how the overarching strategy for zero waste to landfill in Wales can be achieved by the construction industry.
The new project was launched by Alun Davies, Minister for Natural Resources and Food, who said: "The construction and demolition sectors in Wales are achieving high recycling and re-use rates already and I congratulate them on their success. However the sector still has more to do to reach our 2025 goal of zero waste to landfill. Landfill is costly and rethinking waste can bring benefits to businesses; this project will explore how the industry can go further to reduce waste and help us move towards a circular economy in Wales."
Four live construction sites will be offered practical intervention with the construction project and site teams in collaboration with CEW. This process will explore viable solutions for achieving zero waste on site and the projects were selected following an industry wide recruitment process. The sites involved are:
Care Home, Newport (Castleoak Care Partnerships Ltd)
Glynn Vivian Art Gallery, Swansea (John Weaver Contractors Ltd)
Ice Arena Wales, Cardiff Bay (Kier Construction)
Millbank Primary School, Ely, Cardiff (WRW Construction Ltd)
Practical assistance on all aspects of waste management from concept to completion will be given to the chosen schemes. This will provide the basis for identifying, managing and documenting each type of waste, the possible options and available solutions, together with the root cause. An external waste consultant from BQMC will be on site offering advice, and on hand to help overcome obstacles. Evidence to change perceptions regarding waste management possibilities and impact on culture and behaviour will also be presented by the consultant.
According to Paul Jennings, Director of the Construction Waste Programme at CEW: "In 2010 CEW was closely involved in the preparation of the Towards Zero Waste strategy and the accompanying construction sector plan, which identified a range of recommendations and actions for the industry. We are therefore delighted to be involved in launching and implementing this new project, which aims to help Wales to set an example for the rest of the world."
"The latest figures released by the Welsh Government suggest that we are already moving in the right direction, with 87 per cent of construction and demolition waste now being recycled. However, there is still much work to be done to reach the initial target for 90 per cent or more of the waste generated across every material waste stream in the construction and demolition sectors in Wales to be re-used or recycled by 2019/2020."
The project will implement the latest technology, including photography drones and design modelling. A drone from Cardiff-based Hell-Eye is currently in use at various points throughout the project, to capture aerial images easily. Arup and Gillard Associates will also be using BIM to look at the possible reductions in waste through design changes. This will be hypothetical and will inform the learning process for future schemes as all four schemes have already been designed.
Throughout the duration of each of the live construction projects the Enabling Zero Waste website and social media page will publish the learning outcomes from the programme, and full reports will be produced on the achievements, solutions and lessons learnt at the end of the programme.