Exclusive Interview: Dr David Hancock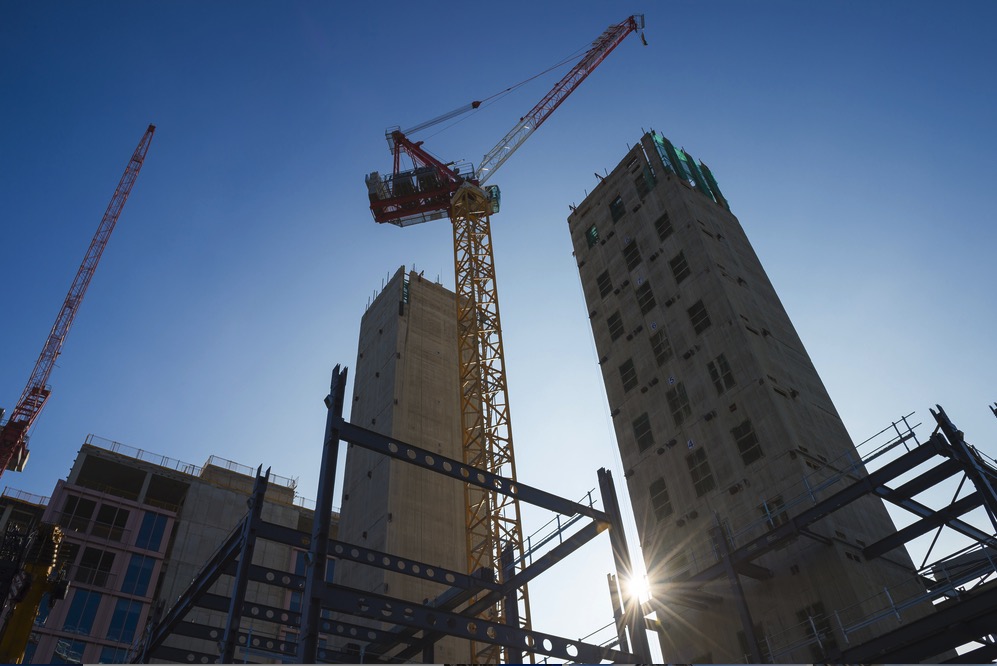 UK Construction Online's Matt Brown spoke with Dr David Hancock about BIM, infrastructure spending, offsite manufacturing and the year ahead for the construction industry.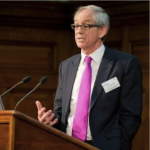 Dr David Hancock leads the Government Construction Team and chairs the Government Construction Board for the Cabinet Office and Infrastructure and Projects Authority. Prior to that he was Head of Risk for TfL and LU. Renowned internationally as a leading thinker and practitioner in the field of behavioural risk, he is the author of the bestselling book "Tame, Messy and Wicked Risk Leadership" in which he developed the concept of Risk Leadership. He has worked with the public, private and voluntary sectors and was Head of Risk for the Terminal 5 Project at Heathrow. He has a Degree and PhD in engineering from Nottingham and an MBA from Bath Universities. He is a Chartered Engineer, Chartered Fellow of the Institute of Personnel and Development and Fellow of the Association of Project Management.
As we move closer towards the anniversary of the BIM Level 2 mandate in April, what's your view on where the construction industry is positioned on its BIM journey?
The Construction Industry has responded well to the change to a digital construction approach to date. Industry have generally embraced the opportunity to digitalise their approach to construction on projects and recognise the productivity and efficiency benefits this can have, but also the challenges this has created. One year on from the mandate I would suggest we have now passed the midpoint in the journey and now our focus needs to be on embedding BIM (Building Information Modelling) Level 2 into business as usual, and laying the foundations for the next digital standard for construction. One of the key areas of development is to be inclusive of the product manufacturing and SME's. Industry needs to support them to make sure they embrace the journey that the sector is going through. The Construction Products Association response through Lexicon is a great way to bring the supply chains and manufacturers on the journey.
Is the government's commitment to significant infrastructure investment an endorsement of the huge advantages of working within the BIM process?
As you may know, the Government published its first combined National Infrastructure and Construction pipeline towards the end of last year. This identifies over £500Bn of planned spend and circa £300Bn by the end of 2020/21. BIM is one of a number of factors that supports government's commitment to infrastructure investment and attracting investment.
Would you say embracing collaborative working practices is fundamental to the future of the industry?
Collaborative working practices and early contractor involvement remains fundamental within many of the approaches outlined in the Government Construction strategy including BIM.
Do you think that off-site manufacturing and pre-fabricated buildings are a way to help solve some of the issues facing the construction industry?
It is definitely part of a mix of approaches to help solve some of the issues facing the industry but these approaches must be viewed as part of the solution and not in isolation and taken into account alongside other aspects of delivery.
There seems to be some negativity surrounding these methods of construction. What can be done to change this?
Individually, modern methods of construction are positive but sometimes difficult to embrace at scale. However, if these are treated and delivered as a suite of approaches that form a best practice approach then you drive an even higher level of performance. I think if we can focus on Digital, Manufacturing processes and Whole Life Performance together, not separately, then any negativity should change as there is something for everyone in those methodologies.
As announced in last year's Autumn Statement, the IPA is leading a new review, looking at ways we can improve the cost, quality and performance of UK infrastructure. It will address many of these issues and is due to report in summer this year. We at the IPA are always looking for new ways we can help to improve the delivery of projects.
The skills shortage is still one of the biggest problems currently facing the industry. Do we need to change people's perceptions of working in the industry?
Absolutely. A career in construction no longer necessarily means hours on site in a hard hat and a yellow jacket – though there are still plenty of those roles! We need expertise in new technologies, digital skillsets, project management, manufacturing, and many other areas to deliver the infrastructure the UK needs. Bringing in new people into the sector is also important, and the sector needs to demonstrate the breadth of opportunities available to attract graduates and skilled workers, as well as those with less experience. Apprenticeships are another excellent way to do this but we also need to keep them and so we need to look at our present working practices and embrace role sharing, flexible and part time working and gap years where appropriate.
Has the resilience of the construction industry in the face of recent uncertainty surprised you?
The construction industry has proven its resilience many times. It's often criticised as a fragmented industry, however this is also part of its resilience – a range of different subsectors, companies and organisations that are able to flex to meet demand. In part this resilience may be 'double-edged' and also contribute to its resistance to change.
Given the multitude of changes surrounding the construction industry, would you say that these are exciting times for the sector?
The increasing use of new technologies and building techniques, such as offsite manufacturing, and new research opportunities such as the Industrial Challenge Strategy Fund, mean that this is very much an exciting time. The Government announced its £500bn Infrastructure and Construction Pipeline at the end of last year – this demonstrates the exciting reach and range of government-planned projects. Ongoing projects such as Crossrail and HS2 are right at the forefront of innovative construction and offer exciting opportunities for the companies and individuals delivering them.
What are your predictions for the construction industry in 2017?
I would be wary making any predictions – those who attempted to predict events in 2016 were not particularly successful! But I expect we'll see increased interest in offsite manufacturing (not just offsite construction there is a difference), the application of digital and data and an increased focus on how we can improve the performance of assets. I also hope to see a continued increase in the numbers of women entering the sector and filling senior positions.
If you would like to read more articles like this then please click here