Gatwick Airport to benefit from £120M train station upgrade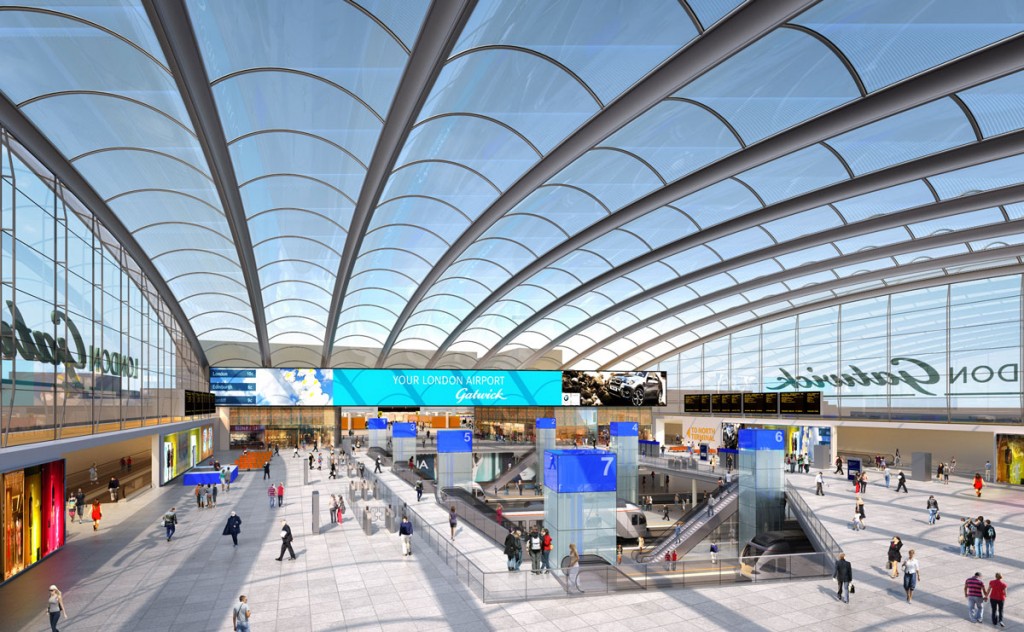 Transformation of Gatwick Airport train station to be complete by 2020
Gatwick Airport train station has been granted £120.5M from the Government, with a plan to completely transform the station and the experience for passengers.
The work will include an increase of the station concourse to double its current size, additional escalators and lifts to improve access to all platforms and more intuitive and clear, consise passenger information signage. There will be a seamless transition between the airport and the new train station once it completes in 2020.
The terms of agreement for the work, signed by both Gatwick Airport and the Government, state that the airport will contribute £30M and Network Rail a further £30M toward the deal, which is still subject to further detailed commercial negotiations.
Demand for the station is set to increase by five million passengers by 2025 in line with the expected growth of the single runway airport.
Guy Stephenson, Gatwick's Chief Commercial Officer said: "This agreement is a great example of the private sector and government working together in partnership to deliver a game changing and affordable project for the future. This new station builds on the ongoing transformation of Gatwick Airport and will deliver a first-class gateway for visitors, air passengers and the 1 million rail commuters who use Gatwick station every year."
In addition to the major station upgrade there will be a significant increase in the capacity of the rail services to Gatwick Airport, between Brighton and London, due to committed and planned enhancements. These include:
New Gatwick Express trains by 2016 and new Thameslink trains by 2018

Connections to Crossrail at Farringdon in 2019

New twice hourly direct connections to Peterborough and Cambridge

A train to central London every 2.5 minutes by 2025

Quicker journey times to the West End and City, than from Heathrow

15 million people brought within 60 minutes of Gatwick