Interserve appointed to Harwell Oxford Campus build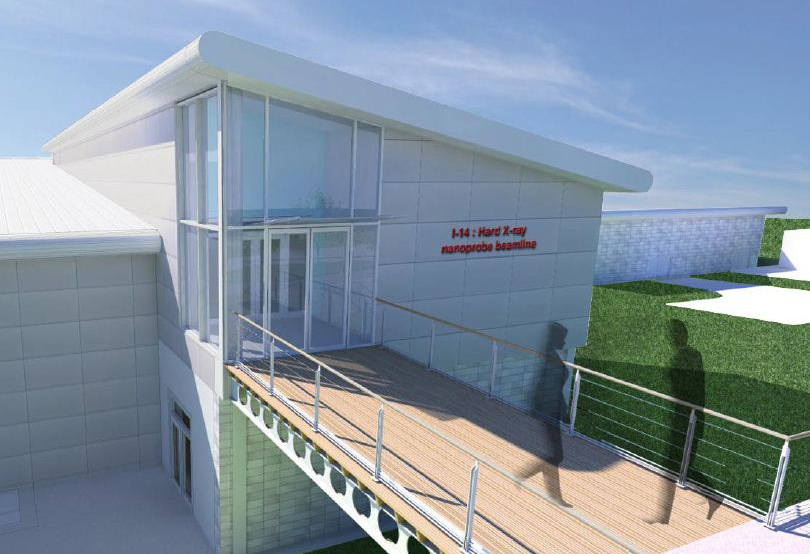 New Advanced Electron Microscopy facility to be built at Harwell Oxford Campus.
Interserve, the international support services and construction group, has been appointed to deliver a £8M advanced experimental station and electron microscopy facility at Diamond Light Source on the Harwell Oxford Campus in Oxfordshire. The facility will showcase Diamond Light Source's expertise in cutting-edge building technology. 
Diamond Light Source is the UK's national synchrotron science facility which accelerates electrons to produce bright X-ray light. That light is then fed to 24 experimental stations known as beam lines where scientists use it to conduct cutting-edge reheard into numerous areas such as fossils and viruses. 
Diamond will use the new facility to use it's intense X-ray light to power an X-ray nanoprobe: a powerful microscope which is used to examine materials as small as one-billionth of a metre. A new national facility for high resolution electron microscopy will also be housed within the new building, this will provide tools to examine materials with ultra high precision and cryo-electron microscopes which will allow scientists to see biological samples in atomic detail. 
Diamond currently attracts scientists from all over the world with its current facilities, these will be complemented by the new experimental facilities in the building and allow Diamond to undertake highly complex research that would have otherwise been impossible to carry out. 
The advanced centre will be at the forefront of its field, and will require significant environmental controls to ensure the accuracy of the scientific data it produces. The facility users require particular control over temperature variation, acoustic control, vibration and electromagnetic interference. In order to meet these demanding requirements, Interserve will be working at the limits of building construction technology. Examples of this include the construction of high tolerance anti-vibration structural slabs; the use of stringent air tightness and insulation measures to control temperature variation; and the inclusion of austenitic stainless steel reinforcement where required to minimise electromagnetic interference from the building structure.
Interserve's Project Manager, Andy Meachen, said: "From very early on in the bid process for this project it became clear that Diamond Light Source had an especially high focus on quality. This was reinforced after we had a briefing from the scientists involved, who gave our construction team an insight into what the facility will aim to achieve once fully operational. It is very satisfying that we have the opportunity to contribute to the delivery of what will be a significant scientific research facility for the UK and Europe."
Interserve will work on the construction of the project until April 2015. Once that is complete it will make way for the fit-out of the facility, including all scientific equipment, which is expected to carry into 2016, when the facility will become operational.
Interserve has just finished excavating thousands of tonnes of earth at the Harwell Oxford Campus site in order to reach required construction levels for Diamond Light Source to channel the X-ray beam produced by the synchrotron. The company will begin piling work soon, with the structural steel frame following, along with the isolated reinforced concrete structures of the laboratories.