200 tonne tidal gate arrival makes a splash in Ipswich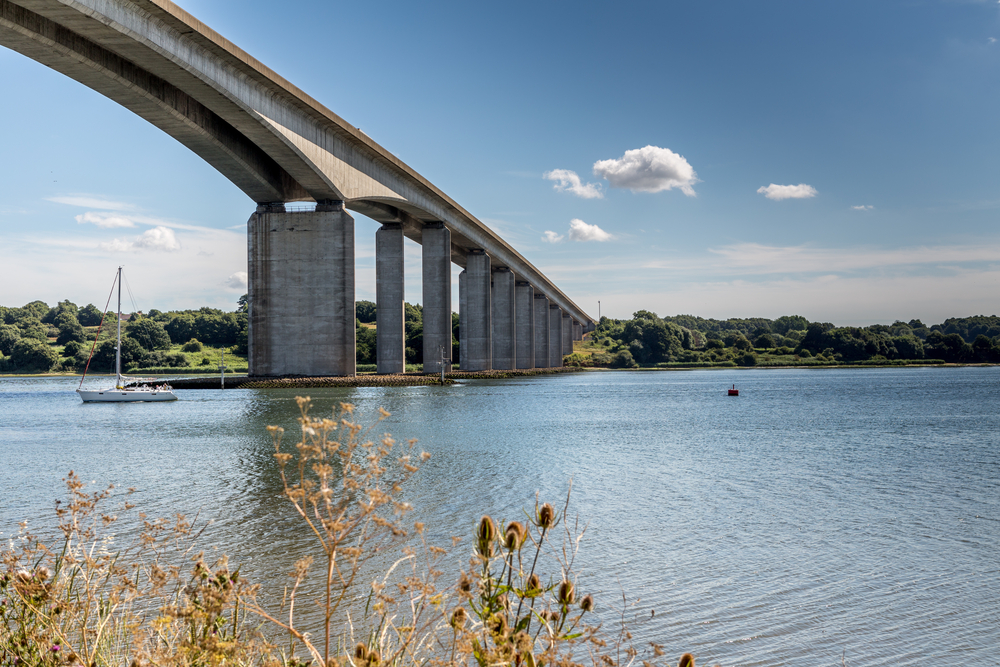 A brand new flood barrier is about to be installed in Ipswich, Suffolk following the arrival of a 200 tonne tidal gate.
Shipped to Ipswich from a manufacturing facility in Rotterdam, the arrival marks a significant next step towards the completion of a £70M Environment Agency infrastructure scheme.
The gate itself has been built by Hollandia in the Netherlands with input from VBA – a joint venture between VolkerStevin, Boskalis Westminster and Atkins. It has taken two years to design and manufacture the enormous structure and 24 hours to ferry it across the North Sea, beneath the Orwell Bridge and into Ipswich proper.
Measuring 22 metres wide and nine metres tall in its 'closed position', the delivery is a milestone in more ways than one. It is finished with five tonnes of specialist paint which will help safeguard its operation during a life spent underwater.
Currently, the gate sits atop a barge in the Port of Ipswich awaiting a crane large enough to hoist it into place. An 1,000 tonne crane is to be assembled on-site to heave the gate onto the barrier structure in an upright position – its "maintenance position". Once the main hydraulic rams and control systems are installed, an eight week period of testing will follow.
Project Manager Andrew Usborne said: "This is a key milestone for the project and sees the final elements of the barrier arriving on-site. The construction of the crane will take several days, and this is a very busy period for what has been a long-running project. It's another step closer to significantly improving the flood protection for Ipswich."
The Ipswich Flood Defence Management Strategy will reduce the risk of flooding to 1,608 homes and 422 businesses while supporting local infrastructure. It has been partnership funded by the Environment Agency, Ipswich Borough Council, the Department for Communities and Local Government, the Haven Gateway Partnership, and the New Anglia Local Enterprise Partnership.
As for the barrier, it is expected to be operational by spring 2018.
If you would like to read more articles like this then please click here.