Lanes Group completes Crossrail replacement project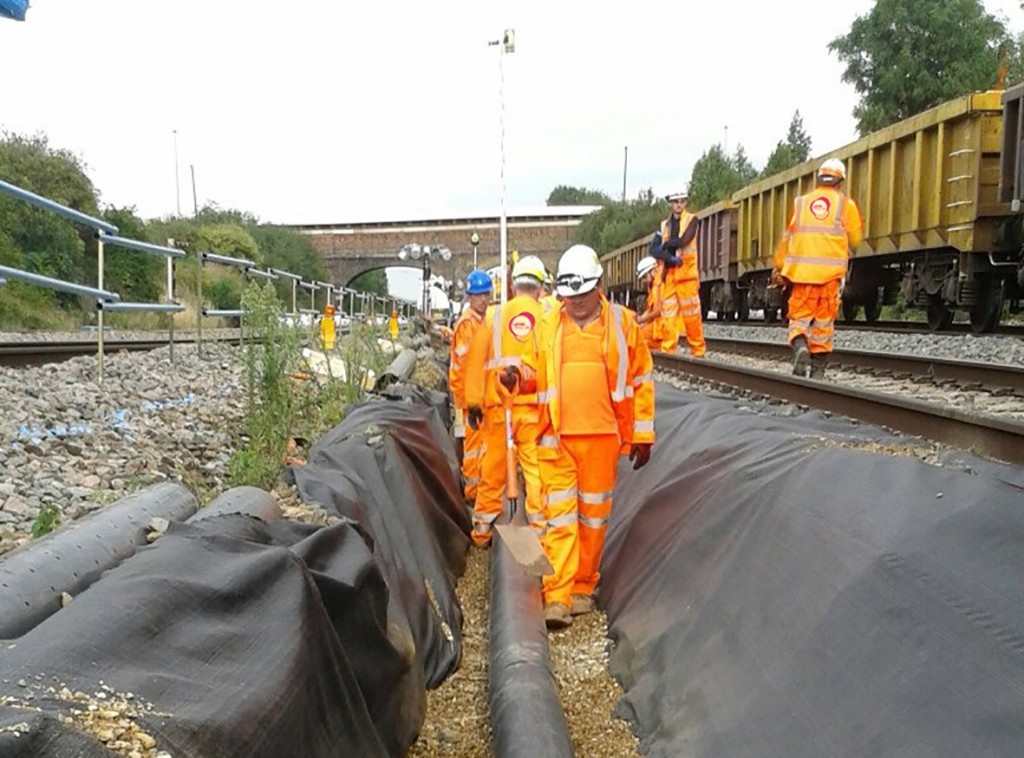 Lanes Group Rail Division has completed a project to replace track drainage on the western section of Crossrail.
The Lanes Group Rail team completed the removal of 200 metres of track drainage, replacing it with new pipework near Slough, in Berkshire.
The work was completed over two consecutive weekends, with a total of 16 Lanes Rail Division personnel working on the project in four 12 hour shifts throughout Saturday and Sunday. The first half of the project included removal of the current drainage pipe. The new track drainage lines were installed in stage 2, including new catchpits.
Lanes Rail Division was commissioned to replace track drainage along a section of line being lowered to allow new overhead power lines to run under a bridge.
The new overhead lines are being installed for Crossrail as part of the Great Western electrification programme.
Eamonn Maloney, Lanes Rail Division's Network Rail Manager, said: "Lanes Rail Division has developed a strong reputation for carrying out this kind of work on behalf of London Underground.
"The successful completion of this project, on behalf of Balfour Beatty Rail, demonstrates our competency in carrying out track drainage renewal on Network Rail assets as well."
The £14.8 billion Crossrail programme involves the construction of a new 73-mile east-west route from Maidenhead, in Berkshire, through central London to Shenfield in Essex.