London's largest ever artwork installed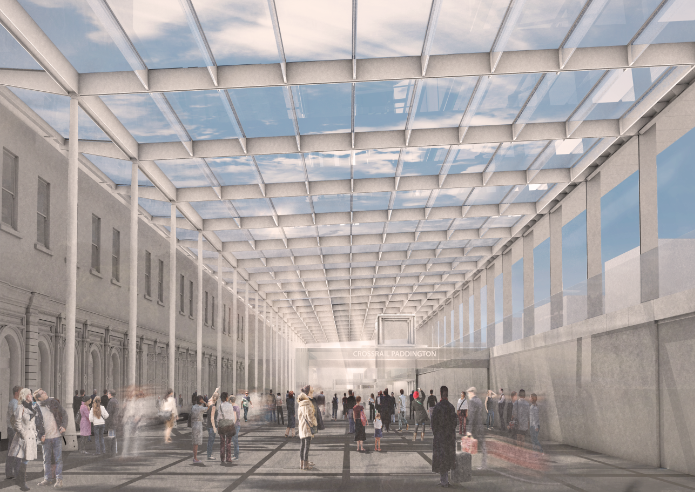 Work is currently underway to install London's largest ever artwork, which will be displayed at Crossrail's Paddington Elizabeth line station.
The artwork, designed by critically acclaimed artist Spencer Finch, is printed onto the glazed roof of the new Elizabeth line station, which reaches some 120m and makes it one of the largest permanent artworks ever created in the capital.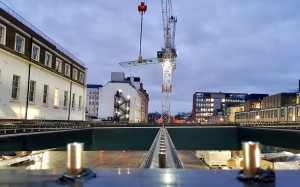 This week has seen the first of these panes of glass lowered into at Paddington station. The canopy itself appears to float above the platforms 25m below ground. Construction has seen a steel grid developed that holds 220 bespoke glass panels, each one weighing over a tonne.
Finch has hand-drawn 60 original pastels that combine to create a unique collage of clouds, that when printed onto the transparent canopy will appear to change according to the light, weather and the time of day.
The hand drawn scene will be 'painted' onto 180 of the panels using ceramic dot matrix printing that not only creates the image, but also reduces solar glare into the station.
Such a large artwork gives visitors different views and impressions, depending on what way they enter, leave or move through the station.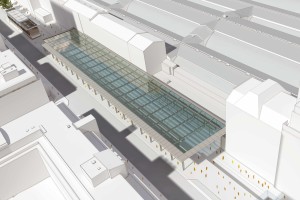 Funded by Heathrow and the City of London Corporation, a number of major works of public art are being integrated into the new Elizabeth line stations as part of the Crossrail Art Programme – a line-wide exhibition designed to reflect the ambition of London's newest railway and the communities it serves. The artwork at Paddington was selected by the Crossrail Art Foundation supported by an advisory Round Table in collaboration with Lisson Gallery and station architects Weston Williamson.
An estimated 25 million passengers a year are expected to use Paddington Elizabeth line station when services through central London begin in December 2018.
Watch a video of the installation here.
If you would like to read more articles like this then please click here.