More big names announced for UK Construction Week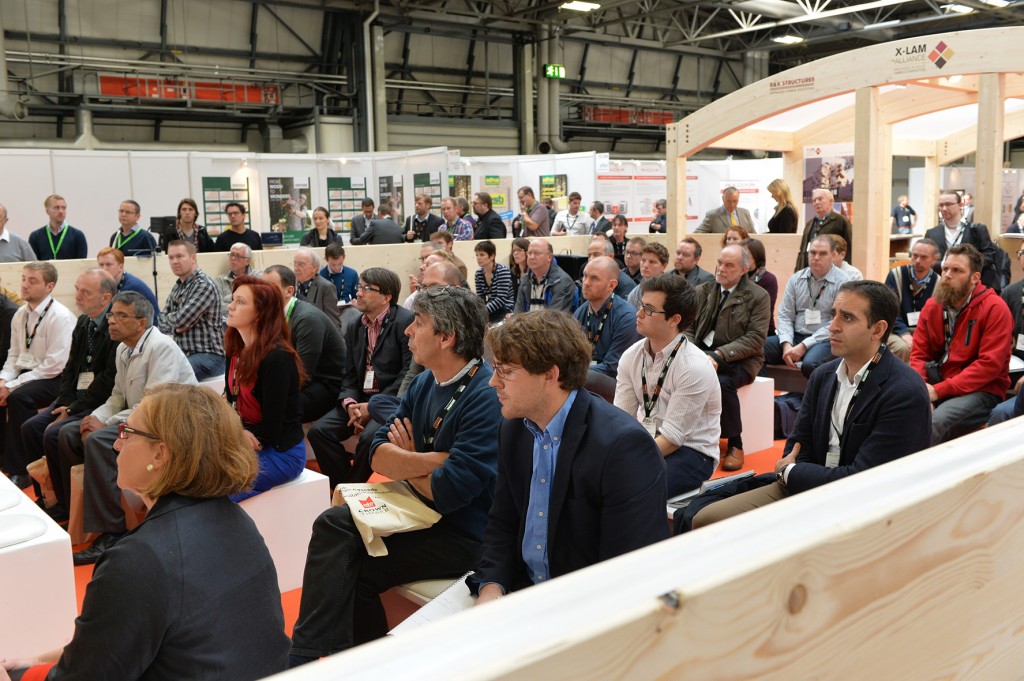 This year's UK Construction Week will take place at the Birmingham NEC on 18 -20 October and more leading industry names have been confirmed to appear at the event.
Consisting of Timber Expo, Build Show, Civils Expo, Plant & Machinery Live, Energy 2016, Smart Buildings 2016, Surface & Materials Show, HVAC 2016 and Grand Designs Live, UK Construction Week covers five halls of the NEC catering for the entire spectrum of the industry from architect to installer.
JCB, one of the world's top three manufacturers of construction equipment, will be on hand at the Build Show and showcasing some of the 300 different machines that the Company has to offer.
Nicola Bagworth, General Manager at JCB Industry said: "We are looking forward to exhibiting at the Build Show and highlighting the unique benefits of JCB's telescopic forklift, the JCB Teletruk. It's a platform to show the time and space saving benefits this innovative product offers the industry."
Screwfix, the UK's largest multi-channel supplier of trade tools, will be joining JCB at UK Construction Week.
Cemex, one of the world's top civil engineering companies employing over 40,000 people across the world, will exhibit at the Civils Expo.
UK Construction Week's Civil Expo is the only event in the UK dedicated to civil engineering and construction and will see the leading suppliers of technologies, systems and products in attendance.
Exhibiting at this year's Surface & Materials Show will be leading ceramic tile manufacturer, Johnson Tiles and will have its team of technical experts available demonstrate solutions to attendees over the course of the show.
The Timber Expo will top European timber provider Vandecasteele exhibiting.
Global leader in high performance insulation, building fabric, and solar integrated building envelopes, Kingpsan Insulation can be seen at HVAC 2016.
Claire Rigg, Marketing Manager at Kingspan Insulation said: "UK Construction Week is an important date in our diary as it gives us a chance to meet people who use our products and is an opportunity to forge new business partnerships."
Richard Morey, Group Events Director at Media 10, said: "This year's event is set to be our best to date and we're delighted to be able to announce so many big names. A host of prestigious firms will be taking to the stage across the nine shows, including some of the most recognisable brands from the UK, Ireland and Europe. Visitors will benefit from the wealth of products and expert knowledge on display as well as the huge potential to network with fellow industry professionals."
Trade associations such as the Royal Institute of British Architects (RIBA), TRADA, the Builders Merchants Federation (BMF), the Construction Products Association (CPA) and the Chartered Institute of Builders (CIOB) amongst others will also support the UK Construction Week event.
This year's event is yet again set to provide a worthwhile, rewarding experience for all those exhibiting and attending.