Newport's Friars Walk today opens its doors to the public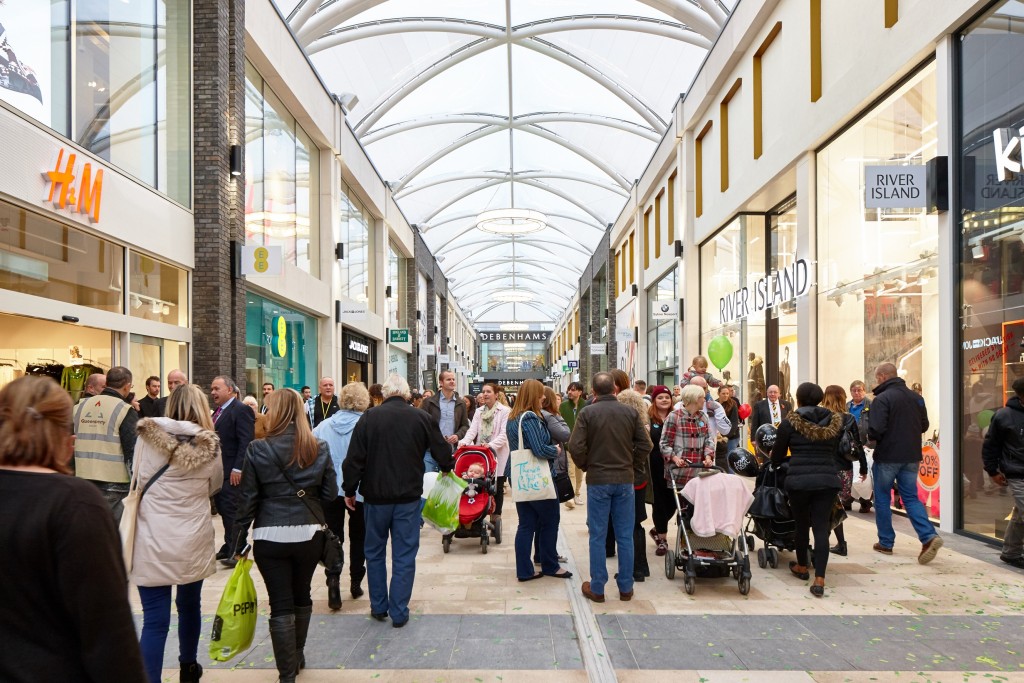 Designed by Leslie Jones Architecture on behalf of Queensberry Real Estate, Friars Walk has become one of only a small handful of retail and leisure destinations to open its doors to the public this year.
The £117M scheme covers 390,000sq ft and sits in the heart of a comprehensive programme of regeneration underway in Newport between the River Usk, offering leisure and retail to the existing retail core. It will also reconnect disjointed parts of the city and boost the leisure and retail economy.
Leslie Jones' design have integrated a network of covered streets so that Friars Walk is a destination for all weathers. Any differences in street levels have been resolved by the construction of a three-storey Debenhams to the north, while double-height shop fronts meet the need of modern retailers.
John Frost Square will be laid out around a new eight screen Cineworld multiplex cinema complete with new restaurants including Las Iguanas, Nandos, TGI Fridays, GBK and Le Bistrot Pierre.
Friars Walk has given a boost to the economy by generating £90M of direct investments in Newport while supporting the job market. In addition to the 400 jobs that were created from construction, there will be around 1,200 jobs created in retail and restaurants, worth around £15M in salaries each year.
Paul Sargent, Chief Executive and Co-Founder of Queensberry Real Estate said:  "At Queensberry Real Estate, we pride ourselves on our design-led approach to development and were therefore committed to creating a stand-out scheme for Newport at the new Friars Walk development, which would meet the aspirations of those in and around the city. The result is a dynamic piece of architecture at the heart of the city centre that both integrates and widens Newport's retail and leisure offer. By setting the standard this high it creates a new benchmark for all future development."
Brian Tracey, Director at Leslie Jones Architecture said: "We took inspiration from the surrounding Welsh landscape and Newport's historic architecture in the designs for Friars Walk, which incorporate slate, timber, steel and glass. This further reinforces the scheme's position within the architectural context of Newport, while being both functional and aspirational for the public and occupiers alike".