Plans submitted for Pinewood Studios expansion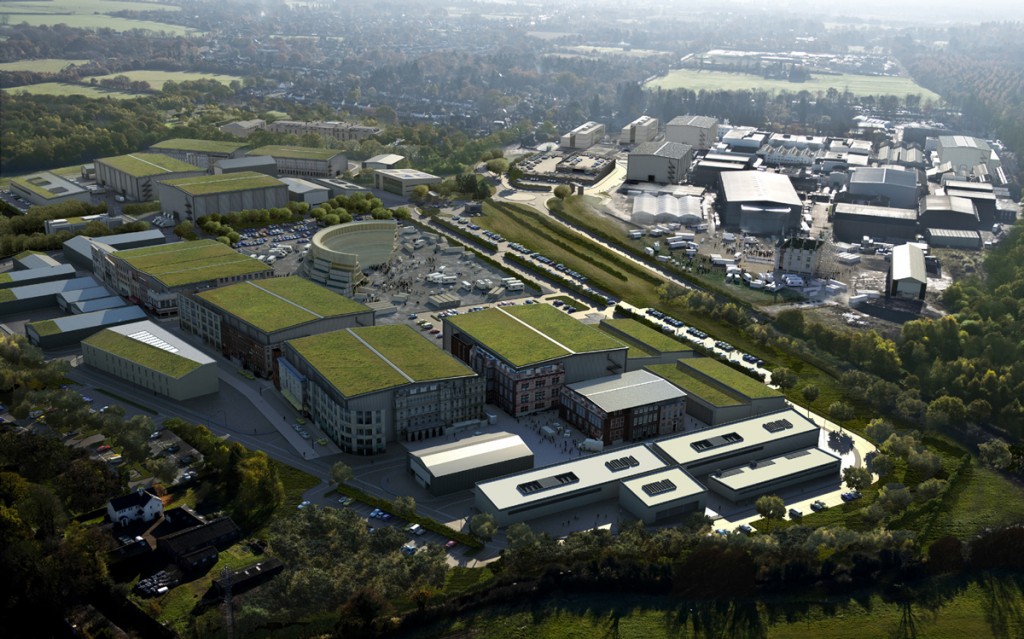 Turley submits plans for first phase of £200M Pinewood Studios expansion.
Detailed plans for the first phase of the £200M Pinewood Studios expansion have been submitted by planning consultancy firm Turley.
The plans, which outline an expansion of around 46,000sq m for studio accommodation, have been submitted to the South Bucks District council. The accommodation will include five new sound stages, new production offices, workshops and association landscaping and infrastructure.
The overall plan for the Pinewood Studios expansion was granted a complex outline planning permission in June by Secretary of State for Communities and Local Government, Eric Pickles. This approval covered a 1M sq ft expansion which will effectively double the existing floor space at the studios.
Rob Lucas, Chief Executive of Turley, led the preparation of the application. He said: "The reserved matters application is complex in meeting the strict conditions of the outline planning permission and has been prepared to a very tight timescale. The team has done an excellent job."
Should approval be granted, anticipated by the end of 2014, construction work will is expected to begin during the first quarter of 2015. It is expected that the Studios will take occupation of the buildings in Q1 2016.
The plans cover the first phase of a planned expansion which is expected to take 15 years to complete. The overall phase is expected to comprise of 30,000sq m of studios and stages, 35,000sq m of workshops, 35,000sq m of offices and 2,300sq m of ancillary accommodation. In addition it will provide the Studios with an additional 1000 car parking spaces, streets capes for filming, new access from Pinewood Road, an underground waste water treatment plant and an onsite energy centre. According to a consultation carried out on behalf of the application Pinewood Studios expansion will have a positive impact on the economy by providing almost £200M of private sector infrastructure investment, supporting over 8,000 full time jobs and generating an additional £37M per annum in UK exports.