Scottish Government fund £22M healthcare projects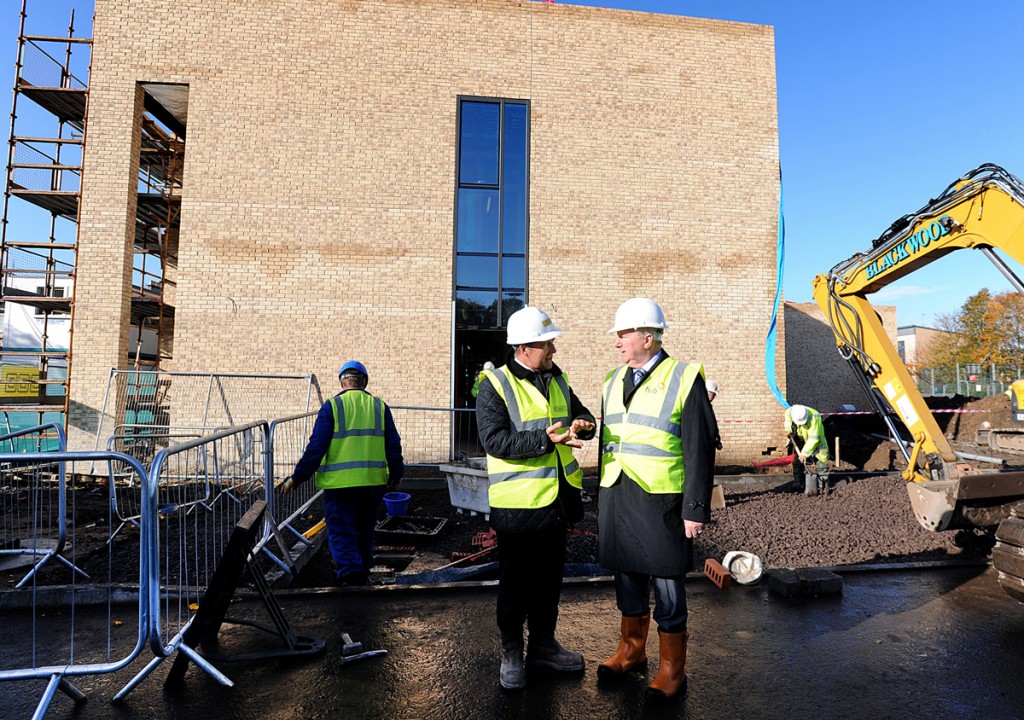 Health centres to be built thanks to funding from Scottish Government.
The Health Secretary has announced almost £22M of Scottish Government funding which will help create two new health centres in Glasgow and East Renfrewshire. 
Alex Neil, Health Secretary, made the announcement today when he visited the site of the Shields Centre in Glasgow which is currently under construction, due for completion in January 2015.
Scottish Government have supplied funding of £21.7M to the two projects. With £12.4M of funding awarded to the first in Maryhill, Glasgow and the remaining £9.3M going to the Eastwood Centre in East Renfrewshire. East Renfrewshire Council will also supply £5.5M of funding towards the Eastwood centre.
The result of the funding will be that Maryhil and Eastwood can provide GP services together and offer a range of support services, including physiotherapy, children's services, adult mental health services, speech therapy, district nursing and health visiting.
Health Secretary Alex Neil said: "These new centres will serve Eastwood and Maryhill well for decades to come. Along with the Shields Centre, they represent a significant investment by the Scottish Government in the west of Scotland.
"These new buildings are not just good news for the patients and staff of the NHS. Investment on this scale has a tremendously positive effect on the local economy – creating jobs and apprenticeships and helping local businesses.
"The Scottish Government has an investment programme of more than £8 billion over the next two years – supporting around 50,000 full time jobs in Scotland. We remain convinced this is the best way to protect jobs and keep the Scottish economy growing."
Debbie McNamara, Chief Executive at hub West Scotland said: "We are delighted to be working with our public and private sector partners on these projects which will deliver significant improvements in the facilities and services available to the Eastwood and Maryhill communities.
"With the confirmation of funding now in place we move into the next exciting stage of development with the project teams lined up to start work on-site this month. Morgan Sindall has been appointed by hub West Scotland to lead the construction phase of both projects."
Robert Calderwood, Chief Executive, NHS Greater Glasgow and Clyde said: "These new health centres in Eastwood and Maryhill will provide both communities with excellent high quality, modern health care services in accommodation fit for the 21st century.
"We are delighted that through this HUB funding model we can continue our modernisation of local healthcare facilities and this is another example of partnership working to improve local amenities."
East Renfrewshire Councillor Alan Lafferty, Chair of the CHCP Committee, said: "This is wonderful news for East Renfrewshire and the culmination of a huge amount of partnership work between East Renfrewshire Council, NHS, hub West Scotland and Scottish Futures Trust. I am delighted that work can now begin on building this much needed facility."