Scottish Water and Technocover work towards better health and safety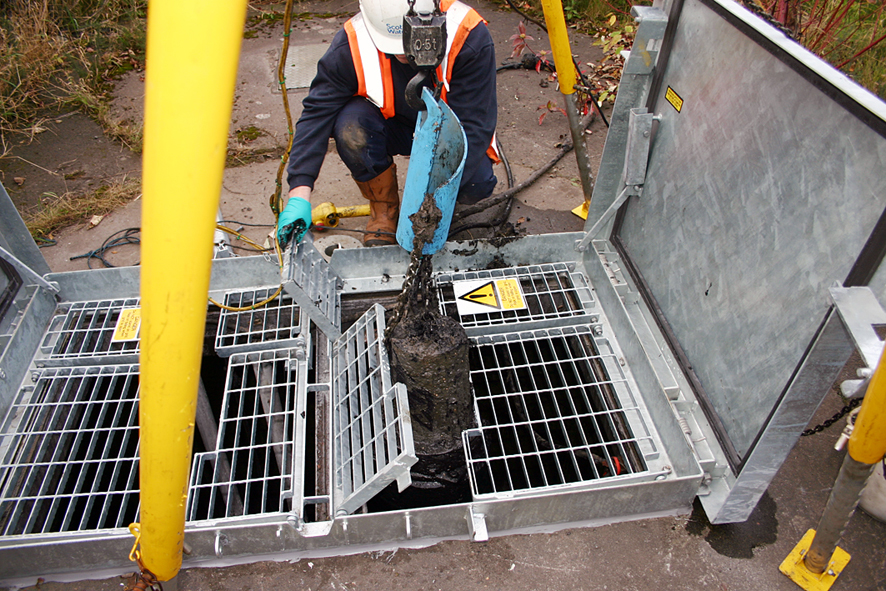 Collaboration between Scottish Water and Technocover produces innovation in fall protection
Scottish Water has worked in collaboration with secure access specialist Technocover to develop a brand new fall protection system which will push the bar in work at height safety by safeguarding staff and contractors when working over wet well chambers. The collaboration has resulted in a brand new four-part quadrant fall protection grid.
Each of the four hinged grids work independently to allow easier removal and replacement of pumps and maintenance tasks while restricting the open chamber space, therefore preventing a worker from falling. 
The concept units were engineered, manufactured and installed by Technocover and Scottish Water sites have seen trials over the past several months. The system's compatibility with up stand and flush-fitting well covers have been proven on these trails. The design also has potential for retrofit on existing access covers.
The new internal cover arrangement further reduces the risks of a fall and supports Scottish Water in its compliance with the Work at Height Regulations (WAHR) 2005. It also links well as part of Scottish Water's wider lifting strategy arrangements for submersible pumping stations.
Scottish Water is now set to adopt four-part fall protection as a new internal safety cover design standard on all submersible pumping chamber access covers. 
The design has also been introduced as part of the company's standard product specification for Wastewater pumping stations. 
Scottish Water has welcomed the development as a significant step forward towards the aim of designing and engineering out the risks of a fall from height over wet wells.
Malcolm Tierney, Safety & Performance Team Manager at Scottish Water, said: "People often fail to appreciate the significant fall from height risk which exists in relation to working over open underground chambers and tanks. Generally this is because they are standing on firm and level ground and do not perceive the fall risk to be as great as that of working on scaffolds, roofs, ladders and other above-ground locations."
Michael Miles, MD at Technocover, said: "As well as addressing the hazards of chamber access in the water industry, the four-part safety grid can also enhance maintenance efficiency and reduce operational costs.
"Trialling of the grid shows that it offers potential to replace more complex set-ups for pump lifting, typically involving protective guardrails and large davits, with a simpler arrangement using a portable frame and hoist. This scenario reduces set-up time in making the working environment safe for pump handling. It also eliminates the need for a proprietary davit and the associated on-going costs of mandatory inspection in compliance with LOLER."*
They system continues Technocover's track record for innovation in access system safety and security for water engineering. The company previously pioneered the integral two-part gate system of fall protection for water industry access covers.
To see the four-part fall protection (Quadrant) system in operation, visit the Technocover website