£60M Southampton development dubbed 'Bow Square'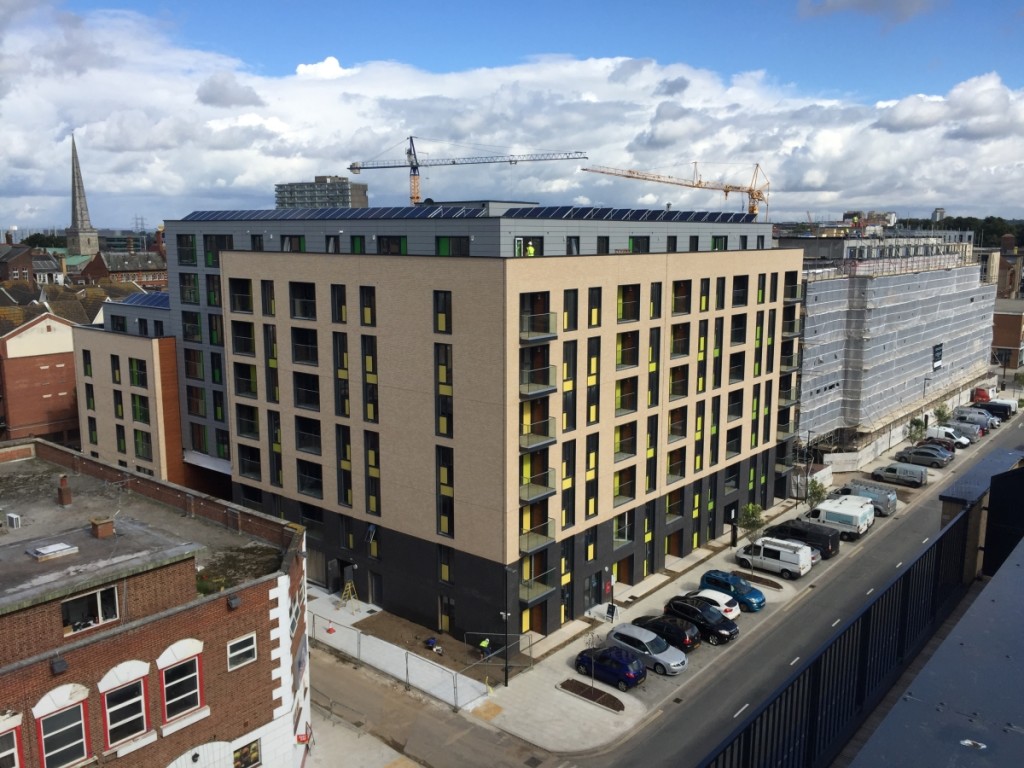 A multi-million pound residential development in Southampton now has a name – Bow Square – and it is well on its way to creating hundreds of new homes by the end of next summer.
The National Regional Property Group – formerly Hampshire & Regional Property Group – is overseeing the £60M transformation of Southampton's former Fruit & Vegetable Market.
Several milestones have been met in recent months, with the christening of the development the most recent. The brand new community, sited close to Southampton's historic city walls, will now be known as Bow Square in reference to the property's proximity to the 'Back of the Walls'.
In total, 84 one- and 195 two-bedroom apartments are to be built, in addition to around 900sq m of flexible retail accommodation. The very first residents will be welcomed this October, and they will be able to take full advantage of Bow Square's on-site gym and residents' lounge, with separate kitchen and dining facilities, big screen television and free Wi-Fi.
Somewhat surprisingly, this is the first 'private rented sector' development of its kind in the city, with all apartments owned by a single company to provide a more joined-up approach to managing the building. Each home will be available for rent, rather than for purchase, with long-term tenancy agreements on offer and prices starting from £750 per calendar month for a one-bedroom apartment.
As passersby may have noticed, construction is moving ahead at a fanatical pace. Phase I is close to completion, with the scaffolding dismantled along the first aspect of the L-shaped block and landscaping taking shape. Roof construction has finished on Phase II and the fit-out crew have begun to install kitchens from the ground floor upwards.
Allan Gordon, Managing Director of National Regional Property Group, said: "We've had some really positive feedback from passers-by, who are excited to see this once run-down part of the city come back to life. Bow Square is really taking shape and it won't be long until it's ready for its first residents to move in."
If you would like to read more articles like this then please click here.