Stewart Milne Group's ambitious growth plan delivers new strategic roles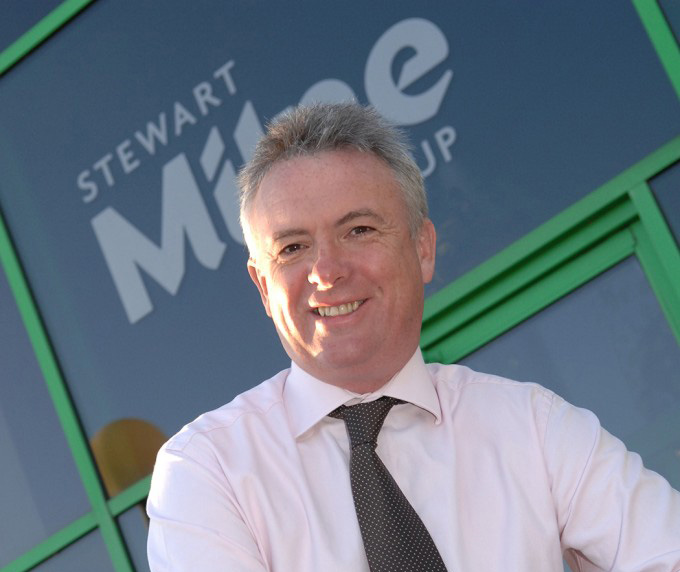 New Chief Executive officer appointed
A new Chief Executive Officer has been appointed by Stewart Milne Group who will lead the delivery of ambitious growth plans for the Homes and Timber Systems divisions.
Glenn Allison has been with the Group for 25 years, previously as Group Managing Director, with day-to-day management of the Group and its divisions.
Group Managing Director Homes, John Slater, Group Managing Director Timber Systems, Alex Goodfellow and Group Finance Director, John Irvine, will support Mr Allison in his new role.
Commenting on his new role, Mr Allison said: "This is a particularly exciting period for the group and I am pleased and proud to play a more focused and strategic role in delivering our long-term plans, working alongside Stewart and the managing directors of our divisions.
"Exploiting the growth opportunities created by our strategy and by current market conditions will require a considerable amount of resourcing and one of the main tasks ahead of me will be ensuring that we are fully resourced to meet the planned growth.
"We have weathered the tough economic conditions of the last few years and, through prudent planning and a strategic approach, we are exceptionally well placed to secure the long-term success of the group."
Embarking of a period of strategic growth, the house builder and manufacturer of timber systems, has expansion plans which include a 40% increase in order intake for timber systems and delivery of up to 5,000 new homes across Scotland and the North West of England in the next three to five years.
The growth plans have been backed up with the opening of a new office in Edinburgh, several successful planning applications, new senior appointments and a number of industry awards.
Some high profile developments have been realised, with the delivery of an ambitious new community at Countesswells in Aberdeen and a prestigious project on the Marcliffe Hotel and Spa site.
Several new developments are also planned for the coming months.
Executive Chairman, Stewart Milne, will now focus more on long-term strategy and business planning. Mr Milne said: "Over the past few years as the economy has been picking up and confidence in our sector has been improving, we have been taking steps to ensure we are in the best possible position to capitalise on the upturn in house building and realise our growth ambitions. The time is now right for us to announce our strategic intent by formalising these plans which include Glenn formally taking up the mantle of CEO, a role which he has to a certain extent already been fulfilling during this period."