Thorpe Park Leeds to contribute £360M per annum to regional economy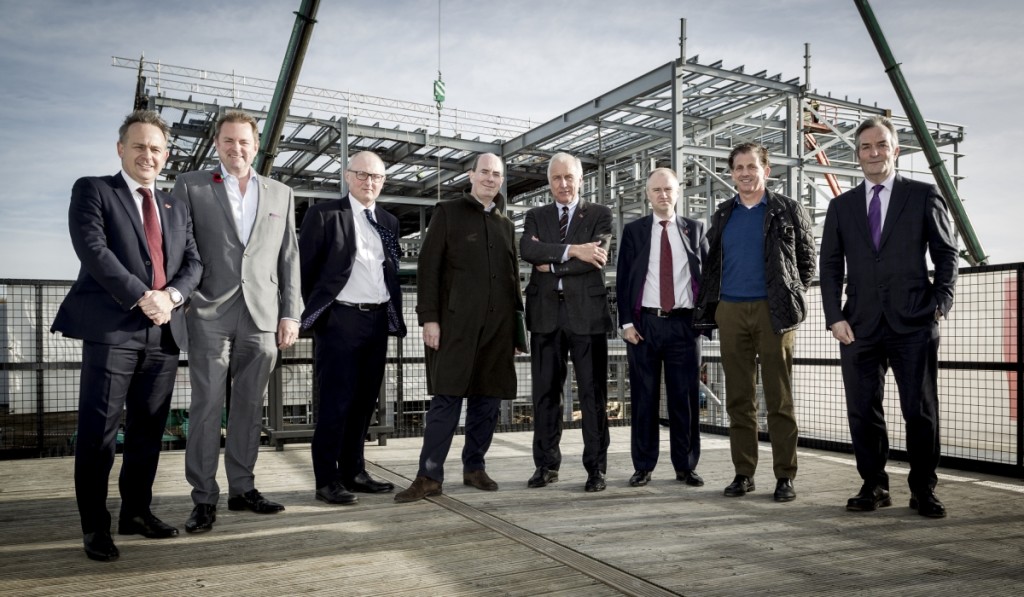 Thorpe Park Leeds has welcomed Sir John Kingman and Nigel Wilson, the Chairman and Chief Executive of Legal & General respectively, to view progress on the Northern Powerhouse funded project to date.
Thorpe Park Leeds was the very first UK development to benefit from Legal & General funding following its partnership with the Department of International Trade to co-invest £1.5Bn into pipeline projects. The collaboration was announced at 10 Downing Street in 2015.
Already, Thorpe Park Leeds is well-established as a 800,000 square foot business park with more than 60 occupiers including IBM, National Grid, Atkins and United Utilities. Phase II will provide 1.35 million square feet of mixed-use accommodation, including a 300,000 square foot shopping and leisure centre and 940,000 square feet of office space. The development also comprises 300 new homes by Redrow and an 113 acre public park with sports facilities.
More than 100 new jobs have been created so far during Phase II through principal contractor GMI Construction and its supply chain. Around a third of these roles have been occupied by Leeds residents, while ten new apprenticeships have been created.
Nigel Wilson, Chief Executive at Legal & General Group, commented: "The vision for Thorpe Park Leeds, inspired by Kevin McCabe at Scarborough and Tom Riordan at the council, is fast becoming a reality as a result of positive constructive collaboration.
"Significantly boosting local jobs and economic growth, both during construction and over the long-term, our investment into Thorpe Park Leeds is an example of how the city is demonstrating that devolution – with local empowerment – is a powerful catalyst to further progress and prosperity.
"Legal & General has committed over £600M to Leeds but more needs to be invested. With the Budget approaching, we need a Budget for devolution – a Budget for real growth and empowerment."
If you would like to read more articles like this then please click here.