Tottenham release video of stunning new stadium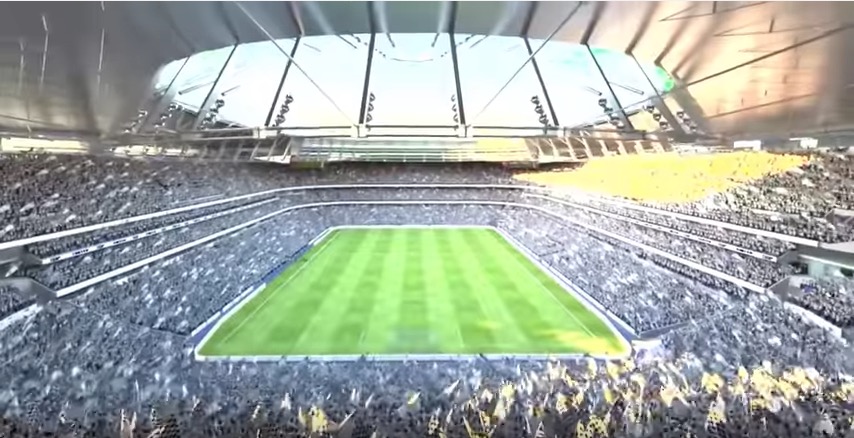 Tottenham Hotspur has released a stunning new video revealing what their new stadium will look like once it's completed in time for the 2018-2019 season.
Work has been progressing throughout the season on the 61,000 capacity stadium, which will replace current home White Hart Lane.
The cost of construction for the project is estimated at around £400M and sees the club's new home being built around the existing stadium, which has resulted in a reduced capacity for White Hart Lane.
Due to this method of construction, the club will play their home games at Wembley Stadium for the 2017 – 2018 campaign.
The stadium will feature a retractable pitch that will allow the ground to play host to NFL games and events such as live music concerts.
The animated video also shows big screens located in the four corners of the stadium.
The club also launched a new website that features a live webcam and timelapse videos to allow fans to keep up-to-date with the construction progress
Spurs are currently riding high as they chase down fierce rivals Chelsea at the Premier League summit.
Spurs Chairman, Daniel Levy commented: "Our stunning new stadium design and wider scheme will deliver an unrivalled fan experience and significant community benefits – creating a world class sports and entertainment destination for all – and in our birthplace of Tottenham.
"It will be our new home for generations to come and we want it to be exceptional."
If you would like to read more articles like this then please click here