UK secures £410M Atlas aircraft contract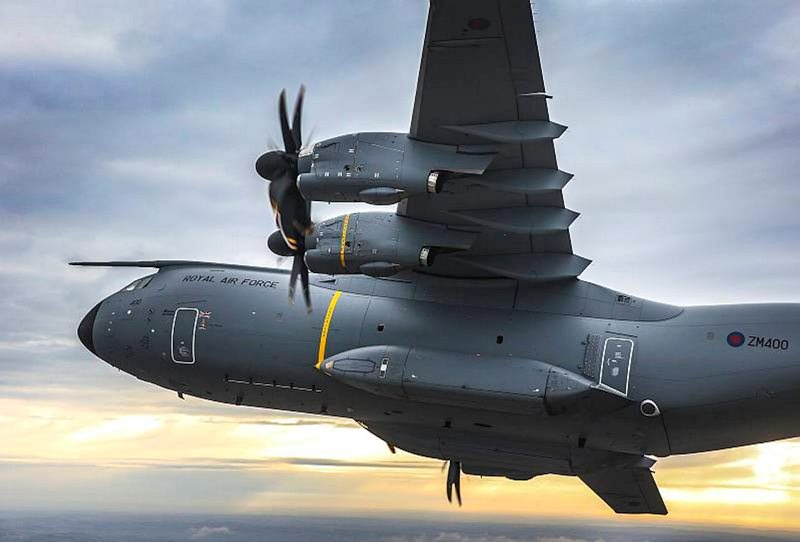 400 highly-skilled British jobs have been secured through a £410M contract to support the RAF's airlift fleet.
The contract will see in-service support provided to the UK's Atlas A400M aircraft until 2026, sustaining numerous jobs for Airbus Defence and Space at RAF Brize Norton, as well as further jobs in the wider supply chain, including Messier Dowty in Gloucester, and Thales in Crawley and GKN and Rolls Royce in and around Bristol.
With 14 Atlas aircraft in service for the RAF, and plans for a further eight aircraft by 2019, the contract will cover all maintenance, upgrade and repair of the Atlas fleet into the next decade. The deal follows on from a separate two-year Global Support Contract agreed with France and Spain. The £63M contract provides common support and spares service and is the first step towards a six-Nation Global Support Arrangement.
Air Marshal Julian Young, Chief of Materiel (Air) at the MOD's Defence Equipment & Support organisation said: "The A400M Atlas will form the backbone of the Royal Air Force's Strategic and Tactical Air Transport capability over the next decade and beyond.
"This key contract will deliver maintenance for our A400M Atlas fleet, enabling this class-leading aircraft to support UK military operations around the globe."
Chief Executive Officer for the UK's Defence Equipment and Support organisation, Tony Douglas, said: "The UK's future armed forces will be prepared to respond quickly to global developments and the delivery of next-generation aircraft such as Atlas is vital to the fulfilment of this vision.
"As part of the wider Atlas programme, this new support contract draws on multinational cooperation and the strong relationships across UK Defence that are delivering this remarkable aircraft to the RAF."
Investment at RAF Brize Norton has been strong this year, with the RAF receiving delivery of two new training cockpit simulators and a cargo hold trainer bringing the total of new training equipment at the site to some £141M.
While elsewhere on site, a £62M innovative hangar facility capable of housing three Atlas craft is on schedule to be fully fitted-out by early 2017.
If you would like to read more articles like this then please click here