UKEF announce first Direct Lending Facility loan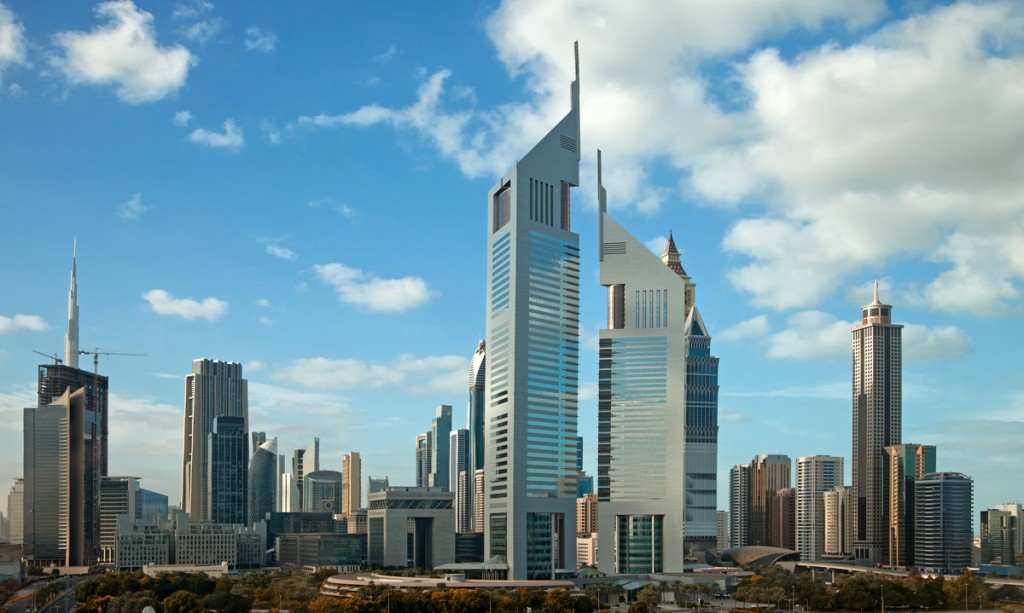 First Direct Lending Facility loan secures Dubai contract for Carillion
The UK's credit agency UK Export Finance (UKEF) has announced the first contract which has been supported by the Direct Lending Facility (DLF).
The support of the DLF has resulted in a US$110M buyer credit loan, helping Carillion secure a contract with Dubai World Trade Centre LCC. The loan has been arranged with Deutsche Bank who will also provide 50% of the lending. Deutsche Bank is one of the inaugural panel members, which is made up of 20 partnering institutions, that will aid the delivery of the £3Bn facility.
Chancellor of the Exchequer, George Osborne said: "Helping British companies access global markets is a key part of our long term economic plan. So today I'm delighted to announce the first deal supported by UK Export Finance's Direct Lending Facility along with the twenty financial institutions that are going to help us deliver the loans.
"It is great to see successful companies like Carillion, winning contracts around the world. Today's deal, the first in a pipeline of many, will help us reverse the age old trend of not exporting enough."
The enhanced DLF was announced in March as part of the Chancellor's Budget and has been developed to offer assistance for overseas buyers to purchase goods and services from UK exporters.
The £75M contract awarded to Carillion will result in the delivery of Phase 1 of the Dubai World Trade Centre District development for the Dubai World Trade Centre. Phase 1 involves the construction of a 146,000sq m development which will be located between the current Dubai International Convention and Exhibition Centre and Emirates Towers. It will provide an eight storey office building and a 588-room business and tourism hotel.
Carillion Chief Executive, Richard Howson, commented: "We have built a strong relationship with UKEF, which is helping companies like Carillion to use its sector-leading expertise and reputation for quality, reliability and safety to win major contracts.  The new Direct Lending Facility is an exciting development, which will further enhance our ability to use Carillion's world-class skills to compete and win contracts in our international markets."    
UKEF also took the opportunity to announce the names of the financial organisations which successfully met the requirements for the panel of members. The following partners will help deliver loans under the DLF:
Australia and New Zealand Banking Group

Banco Santander

Bank of China

Barclays Bank Group

Cargill Inc/Cargill Financial Services International

Citibank NA

Crown Agents Bank

Deutsche Bank

Ecobank Nigeria

HSBC Bank Group

Investec Bank

JPMorgan Chase Bank Group

Lloyds Banking Group

Natixis

NorthstarTrade Finance/Sovereign Star Trade Finance

Societe Generale

Standard Chartered Bank

T. Garanti Bankasi

The Bank of Tokyo-Mitsubishi UFJ

The Royal Bank of Scotland Group
David Godfrey, Chief Executive of UKEF, said: "This is a key milestone in the delivery of the £3Bn Direct Lending Facility. Panel members cover a wide range of overseas markets, with complementary geographical strengths that will make it easier for UK companies to arrange competitive loans throughout a worldwide network. That reach will increase UKEF's capacity to lend to overseas buyers of UK products and services. It will also provide a springboard to help us cater for the needs of a broad range of companies, in a variety of sectors, requiring loans of different sizes."
Commenting on the appointment of 16 British Bankers Association (BBA) members to the 20 strong DLF panel, Irene Graham, Executive Director of the BBA said: "International trade plays a vital role in supporting our economy and the DLF means that export finance will be cheaper and easier for businesses to access. The banking industry has worked with UKEF to revise the facility and it's very pleasing to see the range of BBA members that will partner the department. This is invaluable support for businesses selling overseas."