Video: See Tesla's self-driving car in action on the road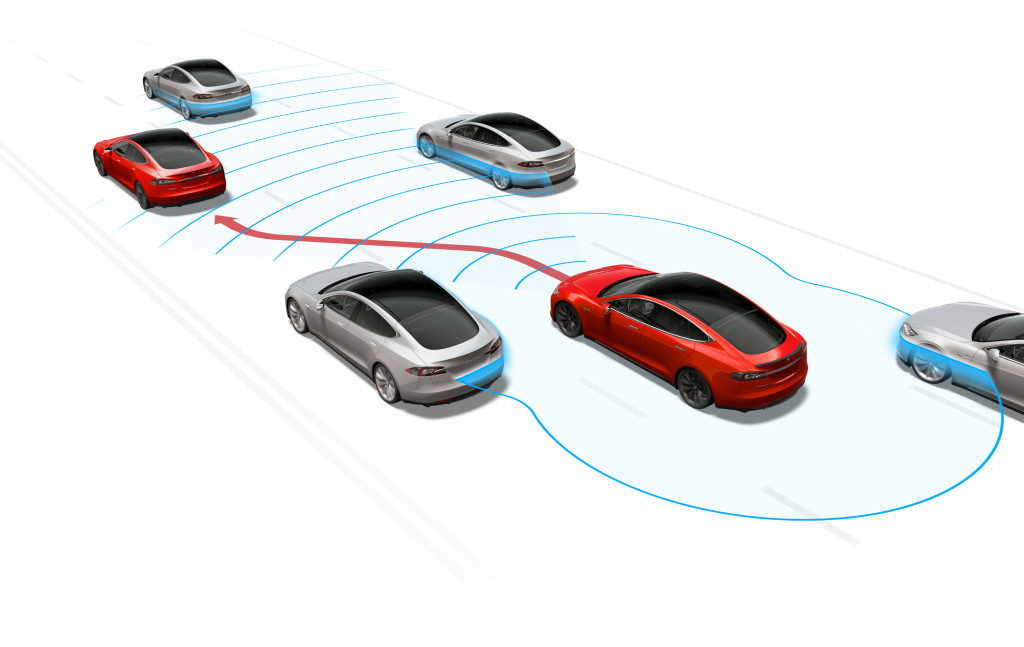 Innovative American car company, Tesla, has released a video showcasing its self-driving technology that would be included in all forthcoming vehicles that it manufactures.
The impressive video demonstrates just how advanced Tesla's Enhanced Autopilot hardware is.
The timelapse footage follows the car on its journey as it correctly follows the rules of the road by identifying road signs, traffic management systems and other road users.
A person is seen sat in the car but the video makes clear that this is purely for legal reasons.
The automated system comes equipped with eight cameras that provides full 360 degree visibility around the vehicle at up to 250 metres' range. A dozen updated ultrasonic sensors detect both hard and soft objects at nearly twice the distance of Tesla's previous hardware. A forward-facing radar gives additional data about the driving environment on a redundant wavelength that is able to see through heavy rain, fog, dust and even the car ahead.
Tesla's Chief Executive Elon Musk certainly has faith in the technology and has predicted that by the end of 2017 a Tesla will be able to drive itself from one US coast to the other.
Drivers wanting to adopt this new technology will have to be patient as in addition to legal legislation, Tesla plans to carry out millions of miles of testing to ensure the safety of operating the system.
 Earlier this month, Tesla agreed a deal to buy German automated car specialists, Grohmann Engineering, in a bid to accelerate vehicle production.
Founder Klaus Grohmann will also be joining Tesla to head a new division within the automaker called Tesla Advanced Automation Germany.
Mr Musk commented: "Because automation is such a vital part of the future of Tesla, the phrase I've used before is that it's about building the machine that's building the machine.
"That actually becomes more important than the machine itself as the volume increases. We think it's important to bring in world-class engineering talent and our first choice was Grohmann."
If you would like to read more articles like this then please click here