VIVID vision of the future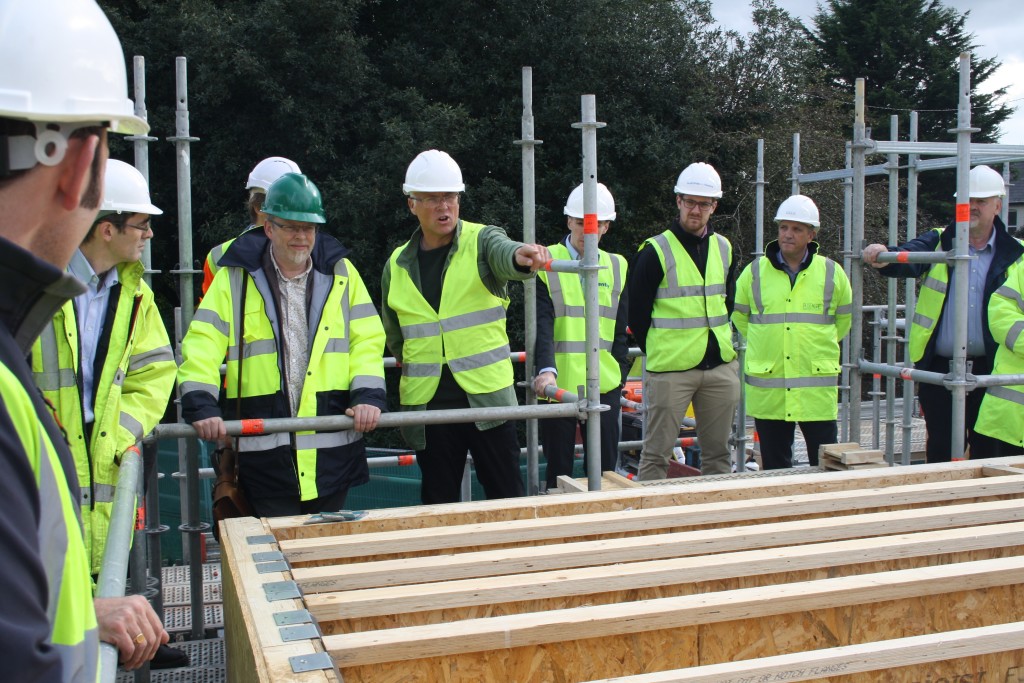 VIVID Housing Association recently invited members of the Constructing Excellence Club to its Forest Lodge Farm site in Southampton, to demonstrate the latest in modern construction methods.
In association with Bentley SIP Systems, the visit allowed members to learn more about Structural Insulated Panels (SIP) technology and its environmental and financial benefits.
With visitors representing ten organisations from across the construction industry, the visit to site allowed VIVID to demonstrate how the technology can speed up construction and also reduce running costs for residents.
The Forest Lodge Farm site comprises 45 modern houses and flats, bringing affordable properties to an area with a real need. Set on the edge of a beautiful forest,extensive conservation work has been carried out by VIVID to protect and nurture the environment. This includes tree and reptile habitat protection and the provision of five community allotments. The building methods used on the site are also environmentally conscious; SIP technology has sustainability at its core.
SIP technology is designed to take traditional timber building material to the next generation. The Kingspan TEK Building System is highly energy efficient and can give low running costs and impressive comfort for the lifetime of the building. Panels are manufactured using less timber than traditional framing methods and have a high build-speed and low site wastage. All these factors result in a cost-effective and sustainable way of meeting and exceeding Building Regulations.
Mark Batchelor, Commercial Director at VIVID said: "VIVID's committed tobuilding at least 1,200 new homes a year and making them affordable to everyone. We continually review our approach and utilise modern construction methods, such as SIPs, which enable us to build quality, sustainable and cost-effective units, which in turn helps us to deliver even more homes."
Robin Thorpe, Chair of Constructing Excellence Hampshire Club said: "Constructing Excellence members were very pleased to visit this VIVID housing development with Bentley Projects. A number of factors are convening to make off-site construction a more attractive solution than ever before.  This was a great opportunity to see how off-site solutions are implemented on a live site."
Kristin Jones, Business Development Manager at Bentley Projects said:  "We enjoyed showing the group from Constructing Excellence around. With 45 high quality housing units, VIVID's project was ideal for us to showcase the benefits of the Kingspan TEK system."
If you would like to read more articles like this then please click here.