Work to start on £17M Lyell Centre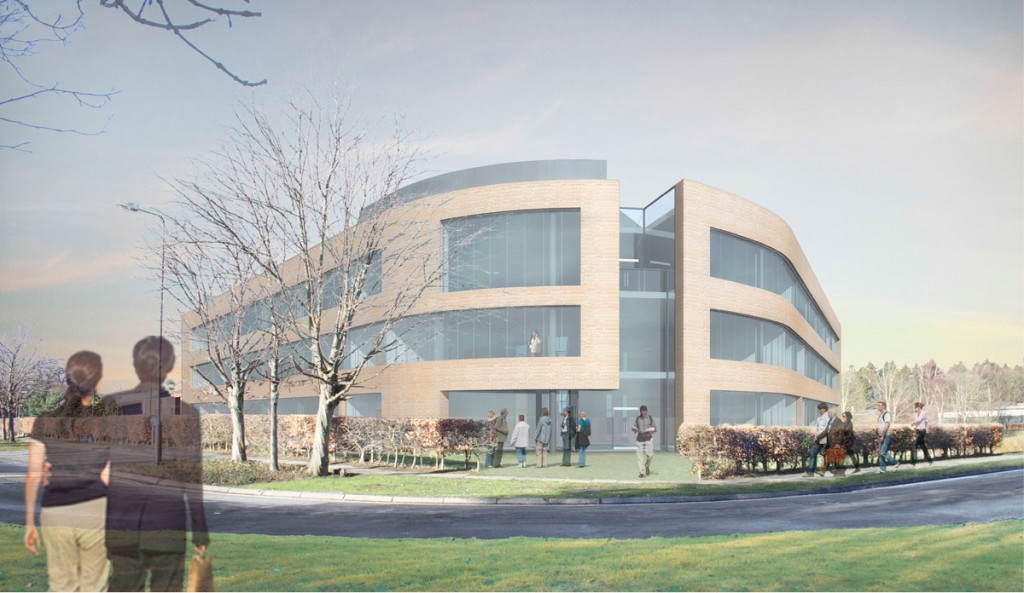 New Lyell Centre for Earth and Marine Science and Technology will take year to complete
The British Geological Survey (BGS) has announced that work will soon begin on its Scottish Headquarters following the appointment of a main contractor. The new Lyell Centre for Earth and Marine Science and Technology will also act as the joint BGS and Heriot-Watt University research centre for geological, petroleum and marine sciences.
The £17M Lyell Centre will be constructed on vacant land at Heriot-Watt University's Edinburgh campus. It will provide offices, research laboratory areas, aquarium laboratories and associated working areas and a central core containing welfare facilities and ancillary meeting areas. The exterior of the building will be also landscaped as part of the £9.6M design and construct contract awarded this week.
Professor Murray Roberts, Co-ordinator of the Lyell Centre, said, "We are really pleased to see the Lyell Centre moving into the construction phase. A lot of work over the last two years has got us here, on time and on budget. Over the next year Heriot-Watt is embarking on an ambitious £8.5M recruitment drive to appoint new research stars to move into the Lyell Centre and drive it forward. The Lyell Centre is working at the interfaces of applied geoscience, ecology and technology – and we need this interdisciplinary approach to tackle the grand challenges of energy supply and sustainable development in a changing world."
John Ludden, Executive Director BGS, said, "BGS is delighted that the contract for the Lyell Centre has been agreed and building can commence on an exciting new opportunity for the British Geological Survey and Heriot Watt University to strengthen our capabilities and build new areas of co-operation."
Contractor Morrison Construction has been appointed to the project. The construction work will start on site this month and is expected to continue throughout 2015 until December. The Lyell Centre for Earth and Marine Science Technology is expected to bring together key expertise from both BGS and Heriot-Watt University and provide a unique opportunity for strategic growth through research led development from early 2016.