Adjudicators and Allegations of Fraud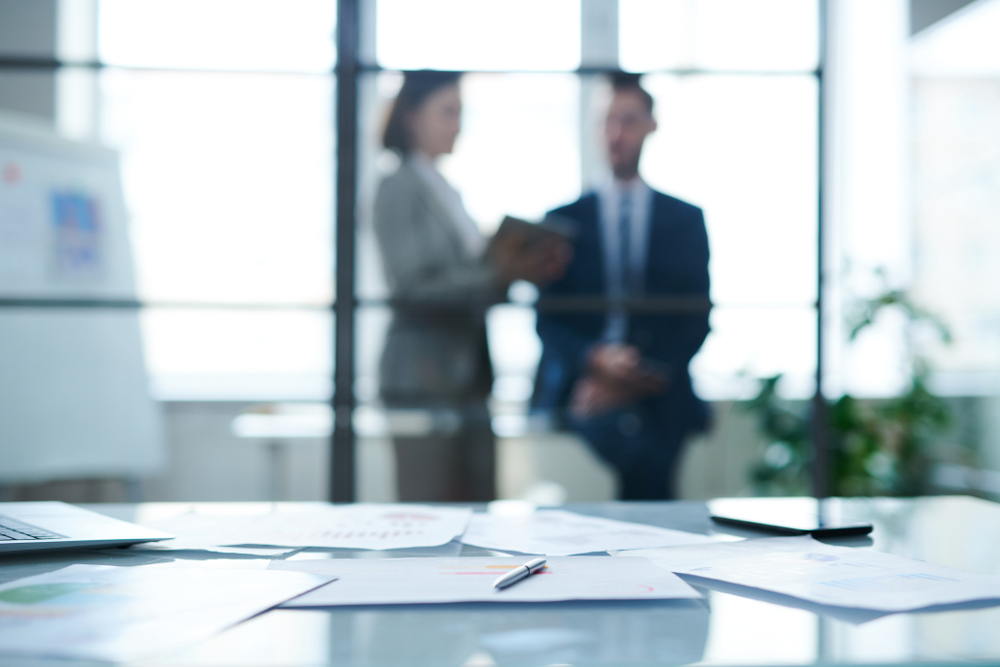 Allegations of fraud are not an unusual occurrence during adjudication proceedings. An allegation might be made that a party has fabricated a document, forged a signature, deliberately overstated an application for payment or even arranged for a house break-in, in order to steal key documents that an opponent may intend to rely upon. The list goes on.
What is fraud?
Here is what the House of Lords had to say about fraud in the case of Derry v Peek in 1889.
"First, in order to sustain action in deceit, there must be proof of fraud, and nothing short of that will suffice. Secondly, fraud is proved when it is shown that a false representation is made (1) knowingly, or (2) without belief in its truth, or (3) recklessly, careless of whether it be true or false."
Coming a little nearer to the present day, Akenhead J analysed the legal position in SG South Limited v Kings Head Cirencester LLP [2009] EWHC 2645 (TCC) where the defendant employer raised allegations of fraud in adjudication proceedings. The defendant failed to establish any factual basis for his allegations and the judge had this to say:
"19. So far as fraud is concerned, it is or may be, depending on the facts, a defence in adjudication proceedings as it is in court or arbitration proceedings. There is nothing in the Housing Grants Construction and Regeneration Act 1996 to limit any type of dispute "arising under" the construction contract in question being referred to adjudication (see Section 108). Thus, it might be a defence, for instance, for a defending party to assert that the contract was induced by fraudulent misrepresentation or that the certificate on which the claiming party relies was procured by fraud. It is perhaps more arguable that a claiming party may not be able to refer a claim for the tort of fraud or deceit to adjudication (depending on the wording of the contractual adjudication clause); it might be arguable that such a claim does not arise "under" the contract as such. I do not have to decide that point, even more so because I have not heard full argument on the point. Obviously, it may well properly be a defence to an adjudication claim for work done and materials and plant supplied for the defending party to argue that the work, materials or plant said to have been provided was not in fact provided; part of that defence may be that on the evidence some of the claim is based on forged invoices or on some other criminal or fraudulent behaviour; that may be the "cut and thrust" of some types of construction dispute.
20. Some basic propositions can properly be formulated in the context albeit only of adjudication decision enforcements:
(a) Fraud or deceit can be raised as a defence in adjudications provided that it is a real defence to whatever the claims are; obviously, it is open to parties in adjudication to argue that the other party's witnesses are not credible by reason of fraudulent or dishonest behaviour.
(b) If fraud is to be raised in an effort to avoid enforcement or to support an application to stay execution of the enforcement judgment, it must be supported by clear and unambiguous evidence and argument.
(c) A distinction has to be made between fraudulent behaviour, acts or omissions which were or could have been raised as a defence in the adjudication and such behaviour, acts or omissions which neither were nor could reasonably have been raised but which emerge afterwards. In the former case, if the behaviour, acts or omissions are in effect adjudicated upon, the decision without more is enforceable. In the latter case, it is possible that it can be raised but generally not in the former."
We have seen a flurry of cases involving adjudicators and allegations of fraud in which a losing party has used an allegation of fraud in order to resist the enforcement of an adjudicator's decision. These cases affirm the decision in SG South Limited v Kings Head Cirencester LLP. Where an allegation of fraud is raised during the life of an adjudication, the adjudicator has jurisdiction to consider such an allegation as a defence to the claim. The mere suggestion or an outright allegation of fraud which is not proven will not normally be enough to unseat the adjudicator or prevent subsequent enforcement of the decision.
SG South Limited v Kings Head Cirencester LLP, (2) Corn Hall Arcade Limited [2009] EWHC 2645 (TCC), Gosvenor London Limited v Aygun Aluminium UK Limited [2018] EWHC 227 (TCC), BM Services Inc Limited v Greyline Builders Limited [2018] EWHC 3884 (TCC), Grandlane Developments Limited v Skymist Holdings Limited [2018] EWHC 3504 (TCC) and PBS Energo A.S. v Bester Generacion UK Limited [2019] EWHC 996 (TCC) are all cases where a Party has raised an allegation of fraud during the life of an adjudication, including where the allegation was dealt with by an Adjudicator and the ensuing decision enforced by judges sitting in the high court. If there is any doubt in this proposition the Court of Appeal judgement in Speymill Contracts Limited v Mr Eric Baskind [2010] EWCA Civ 120 provides clear authority on the subject.
Summary
If an allegation of fraud is made during enforcement proceedings based on facts that have only just come to light, then, provided the court is satisfied that the allegations are not fanciful, there is every likelihood that enforcement will be refused. However, a party that either suspects or knows of fraud would be very unwise to keep quiet during the life of the adjudication as a court is very likely to enforce an adjudicator's decision in such circumstances.
Peter Vinden is a practising Arbitrator, Adjudicator, Mediator and Expert. He is Chief Executive of Gateley Vinden and can be contacted by email at peter.vinden@gateleyvinden.com. For similar articles please visit www.gateleyvinden.com or UK Construction Online.