Evans Property Group appoints Demolition Services to hotel site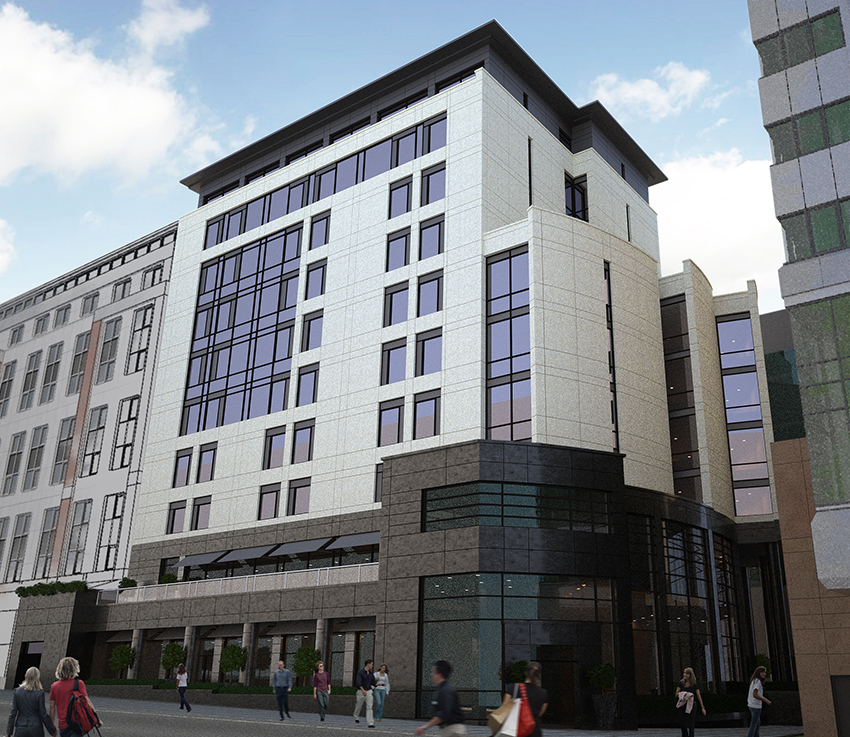 Demolition paves way for Evans Property Group Greek Street hotel vision.
Evans Property Group has appointed Demolition Services to commence the demolition of a former car park in Leeds which will pave the way for a luxury hotel. 
The decommissioned 'stacker' car park on Greek Street in central Leeds and the adjacent restaurant will be demolished to make way for a 10 storey, 90 bedroom hotel.Leeds City Council granted planning permission for the development, which includes a basement level restaurant which will be accessed off Greek Street, in February. There will also be a ground floor bar and terrace area with main lobby, meeting rooms, lounge area and gym facilities taking up residence on the first floor and luxury rooms and suite on the floors above. 
Demolition Services has started work on the site. Completion of the car park demolition is due by Christmas and the adjacent restaurant by the end of January, this will allow work on the construction of the hotel to begin in summer 2015. 
The new hotel forms part of the multi-million pound investment Evans Property Group is putting into the Bond Court area of Leeds, where it's Minerva and Capitol House buildings are being extensively remodelled. Minerva was recently launched to the market and has already secured law firm Gateley as its first occupier, Capitol House's transformation is set to complete by the end of the year. 
Evans Property Group is also working closely with Leeds City Council to deliver important public realm works as part of its Bond Court vision, which will help ensure the comprehensive regeneration of the whole area. 
Alan Syers, Portfolio Director at Evans Property Group, said; "It is incredibly exciting to have yet another live project underway in Bond Court. The demolition of the car park is the first step in bringing this strategically positioned, redundant site back to life. Following the success of Minerva and the imminent completion of Capitol House, the hotel will continue our investment into this critical quarter of Leeds City Centre and contribute to the vibrancy of Greek Street."