Lakeside @ Ferry Meadows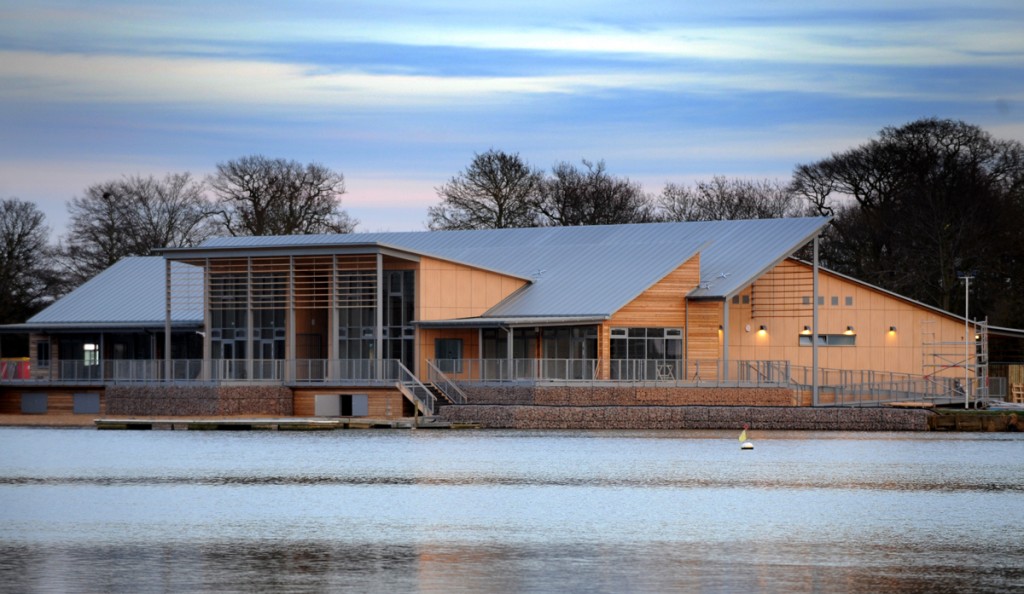 Established in 1988, Nene Park Trust is the independent charity that manages over 1,700 acres of land to the west of Peterborough, including the 500 acre Ferry Meadows Country Park. Ferry Meadows' lakes, meadows, woodlands and riverside make it a favourite destination for many visitors throughout the year, offering a wide range of activities from watersports to camping & caravanning, and children's play areas.
Main Contractor, Lindum Sturgeon, completed work on the £2.5M refurbishment of the watersports centre at Ferry Meadows in April, following a year long construction phase.
The work has resulted in the major transformation of this important Park facility.
Having looked at other successful centres in the UK and working with Architect, Maber, Nene Park Trust aimed to provide visitors with a lakeside café and watersports/outdoor activity centre that is amongst the best in the country.
The space in the very popular café has been almost doubled and a brand new extension has increased the space for watersports activities by nearly 50%, giving cycle hire an exciting boost.
The build project itself involved extensive refurbishment and construction works to the building, boat yard and waterfront and resulted in an exciting and high quality destination for watersports, outdoor activities and lakeside dining for many years to come.
The original centre was built in the 1980s and had become very tired and outdated, which sparked the need for the refurbishment project
With a commitment to the environment, some 98% of materials from the old building have been recycled. Further environmental initiatives in the new building include: sun tubes to the watersports centre corridor, solar thermal panels to heat the water for the underfloor heating, rainwater harvesting which will be used to flush the toilets, LED lighting and reactive lighting which will switch off when the sun shines. Externally, the decking around the building is made from composite recycled material.
Accessibility was also a key consideration of the project, with the local Sailability club using the centre, as well as providing access for parents with buggies and less mobile visitors.
Lakeside now provides a hub for activity and relaxation within Ferry Meadows as the home for Nene Outdoors, a new watersports and outdoor activity venture and Lakeside Kitchen & Bar, a contemporary dining and function venue at the Park.